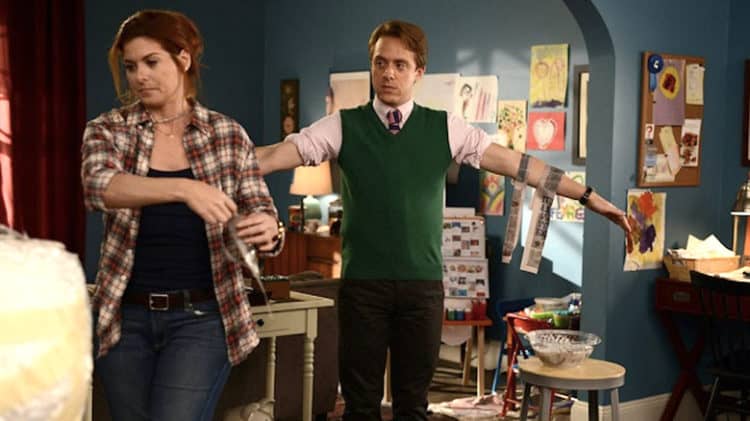 Performing has been a big part of Max Jenkins' life for well over a decade. His ability to keep people entertained has earned him the opportunity to build a strong foundation in the entertainment industry. Throughout his career, he has made dozens of on-screen appearances and he has played a variety of roles along the way. Most people will recognize him best from being in shows like The Mysteries of Laura and Dead to Me. At the moment, Max is in a new Netflix series called Special, and it's proven to be the perfect opportunity for him to put his talents on display. Continue reading to learn 10 things you didn't know about Max Jenkins.
1. He's A New York Native
Max was raised in New York City, but outside of that, there isn't much information out there on his upbringing or his life before acting. On the bright side though, New York is a great place to be from if you're interested in pursuing a career in the entertainment industry.
2. He's Always Wanted To Act
When the acting bug comes around, it's impossible to ignore. Max knows this from experience. While talking to Pop Horror, Max joked, "I've always been sort of a rheumy Victorian lady in the body of a small boy, so it made sense to act. Then I got into LaGuardia High and the rubicon was pretty much crossed."
3. He's A Writer And Producer
Max has spent the majority of his career acting, but he has also experienced what it's like to tell stories from the other side. In 2017, he made his debut as a writer and producer with a short film called Crown Prince. He also produced another short film in 2019. There's a chance we'll see more writing and production work in the future.
4. He Has A Twin Brother
Sibling relationships are always special, but there's something extra special about the bond between twins. Max has a twin brother named Nick Westrate who is also an actor. According to IMDB, some of Nick's most well-known credits include Blindspot and Quantico. Max and Nick appear to have a very close relationship.
5. He Has Theater Experience
TV and film roles are what have gotten Max the most attention over the years, but he is also very comfortable on stage. He has spent a lot of time in the New York theater scene and has been a part of productions such as Unnatural Acts at Classic Stage Company. In recent years, however, it appears that he has mainly focused on his TV career.
6. He Isn't Afraid To Speak His Mind
If there's one thing Max Jenkins is always going to do, it's stand up for what he thinks is right. He has used his platform to make it very clear that he supports the Black Lives Matter Movement as well as the fight to end police brutality. He often posts about these issues on social media. Max also encourages his followers to do their part to support these causes as well.
7. He Loves Being Out By The Water
Working in the entertainment industry can be overwhelming, so sometimes it's nice to get away and enjoy the quieter side of life. When Max gets a chance to kick back and relax, he loves getting the chance to spend time near the water while soaking up the sun.
8. He's Gay
In recent years, mainstream society has become more accepting of the LGBTQ+ community, but it can still be difficult for public figures to be open about their sexuality. Max, however, has no problem letting the world know that he's gay. At the moment, it appears that he is single, but that doesn't mean he's looking.
9. He Was In An Episode Of Gossip Girl
Almost every actor dreams of the day they get to be part of a successful TV show. For Max, that day actually came pretty early on in his career. In 2011, he was in an episode of the popular TV series Gossip Girl. That role may have been small, but it was only his second TV appearance.
10. He Couldn't Relate To His Character In Dead To Me
There are some actors who like to stay in their comfort zone by playing roles they can relate to. Max, however, is someone who likes a challenge and he isn't afraid to portray characters he doesn't necessarily have anything in common with. While talking to Pop Horror, he revealed that he couldn't relate to Christopher in Dead to Me, but that was the thing he liked most about the character.