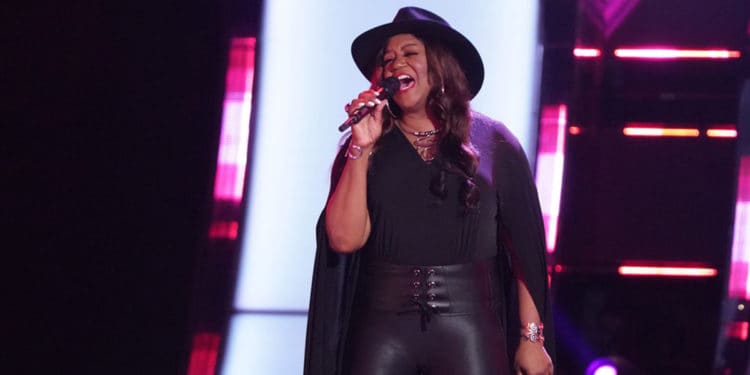 When Wendy Moten opens her mouth, the world listens. Her beautiful voice is one that captures the attention of others and makes us all feel as if we should stop what we are doing. Her entire life has been focused on her singing career, and she's made the most of it. From the time she was a child singing in church to the time she reached adulthood singing for the people who want to hear her voice. She's someone who has made her dreams come true, and that means she is someone the world should get to know better. She's currently competing on a hit reality television show, and fans want more.
1. She is in Her 50s
The thing about Wendy Moten is that she's a superstar, and you'd never guess her age. She was born on November 22, 1965. She will celebrate her 56th birthday in 2021, but she doesn't look at all like a woman who is leaving her mid-50s behind.
2. She's a Tennessee Girl
Moten was born and raised in the beautiful state of Tennessee. She had lovely lakes, beautiful mountain ranges, and all four seasons growing up, and that is the most wonderful way to spend your year. She was born and raised in Memphis, which played a large part in her desire to sing and her ability to learn.
3. She Sang in the School Choir
Growing up, Moten was focused on her singing as an extracurricular activity. She attended the Overton High School choir practices, sang with the choir regularly, and she was part of that all through her high school career. She studied up the direction of a woman who was quite good at what she did, too.
4. She Sang in Church
Singing in school was one thing, but singing in church is a whole different experience. The music, the feeling, the emotions; they are beautiful, and they have so much meaning. She was a child who grew up singing in church, and in the church choir, and it helped shaped her beautiful voice into what it is today.
5. Her First Professional Job Was a Big One
When Moten decided to take her voice to the professional level, she did not start small. Nothing she does is small. She did it big, and she landed a job singing with none other than the massively talented Michael Bolton. That was at a benefit concerned back in the early 90s, and it was a dream come true.
6. She Sang Backup for a Dynamic Duo
Following her gig with Michael Bolton, she decided to see what else she could do with her career and her voice, and she succeeded. By the time 2006 rolled around, she was singing backup on a huge tour. It was the Soul2Soul II Tour with none other than Faith Hill and her husband, Tim McGraw. She toured with them from 2005 until 2018.
7. She Toured with Another Superstar
When she had off years touring with country music's most adorable married couple, she did tour with a few other superstars. From 2014 until 2016, she was on the road with Martina McBride, another major country music superstar. They sang together during that time, and the tour was a huge success. She also toured with Vince Gill in 2016 as well as Bonnie Tyler in 2013.
8. She's on Reality Television
Now you can see Wendy Moten competing on the newest season of "The Voice," as she fights to earn a spot on one of the teams. Will she choose to go with the likes of superstar Ariana Grande, or is someone with a smoother sound like John Legend going to be her forte?
9. Her Talent Does Not go Unnoticed
Here's the deal with Wendy Moten. When she auditioned in her blind audition for her new reality show, she was amazing. Not just good. She was so good that country music superstar Blake Shelton told her with no hesitation that she is hands-down one of the best three auditions they've ever witnessed, and he is not wrong.
10. Ariana Grande Loves Her
When it was Grande's turn to speak, she told the singer that it was such a privilege for the superstars that Moten toured with during their own headline tours to get to spend time on the stage with her. She's also not wrong about that. Moten's voice is one that will stop you in your tracks, and right now she is one of those women who just seems like the obvious choice to win this show and catapult her fame into a brand-new realm.