Actress Rebel Wilson may just be one of Hollywood's most underrated comedic actresses. Her brilliance and creativity on and off-screen don't get as many accolades as she truly deserves. While everyone may not be a fan of her movies, Wilson has remained consistent as a writer, producer, comedian, and singer.
Unarguably one of Australia's most notable and successful actors, Wilson has had relative success since she moved to Hollywood. Besides her work in film and television, Wilson is also a stage actress, playing notable characters in famous stage plays. As a singer, she contributed to the soundtracks of several musical films she has starred in. These are 9 things you probably didn't know about Senior Year's Rebel Wilson.
1. Rebel Wilson And Her Siblings Have Unique Names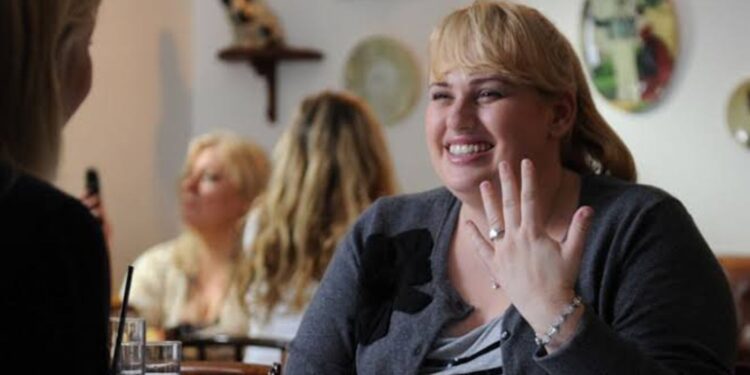 The actress was born Melanie Elizabeth Bownds in Sydney, New South Wales, Australia, on March 2, 1980. She was nicknamed "Rebelicious" as a child, and the name followed her into adulthood. Shockingly, the name was the name of a singer at her parent's wedding. She officially changed her name in 2002 before starting her professional career.
While her name has stood out as unique to many fans, interestingly, her siblings also have unique names. Rebel is the oldest of four children. She has three siblings, two sisters, and a brother. Her sisters are Liberty and Annarchi (from Annaleise). Her brother is named Ryot. Another interesting fact is that all of them have middle names named after British royalty, with Rebel's own being Elizabeth.
2. Rebel Wilson Was An Exceptionally Brilliant Student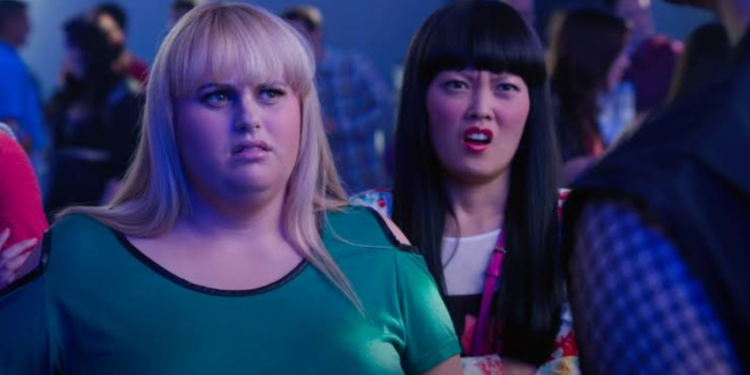 Rebel Wilson may come off as one with a playful demeanor, but she's got the brains to back it all up. Spending all of her growing years in Australia, Wilson attended a boarding school, Tara Anglican School for Girls. She left High School in 1997, achieving a 99.3 score in her Higher School Certificate. Wilson was also ranked second in Food Technology in her state. She also competed in the Australian Tournament of Minds (TOM).
3. Acting Wasn't Her First Career Choice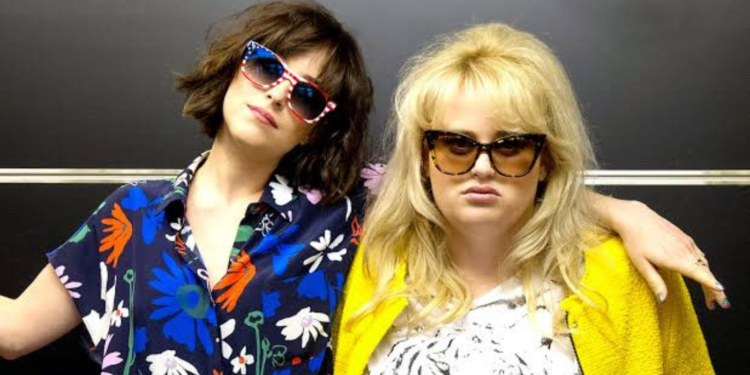 It isn't uncommon to have different career prospects growing up. Evidence of Rebel Wilson's academic brilliance is that she wanted to have a career in Mathematics. While in High School, she loved math and was good with numbers. She also loved playing tennis. So, at some point, she considered becoming a professional tennis player. She studied Theatre and Performance Studies and also Law at the University of New South Wales, graduating with a Bachelor of Arts and Bachelor of Laws in 2009. At that point in her life, Wilson was passionate about becoming a lawyer. She soon realized corporate life wasn't for her and set her sights on pursuing an acting career.
4. Rebel Wilson Studied At A Prestigious Australian Theatre School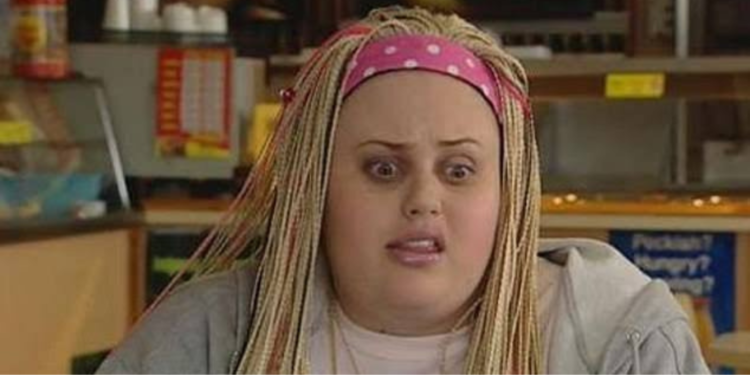 To further her dream of becoming a professional actor, Rebel Wilson studied at Australian Theatre for Young People (ATYP). Wilson was the recipient of the school's international scholarship funded by actress Nicole Kidman. This was Wilson's ticket to New York to study and train at an improv school. ATYP is famous for its alumni. Some of these include Toni Collette, Abbie Cornish, and Nicole Kidman.
5. Her Breakthrough Into Hollywood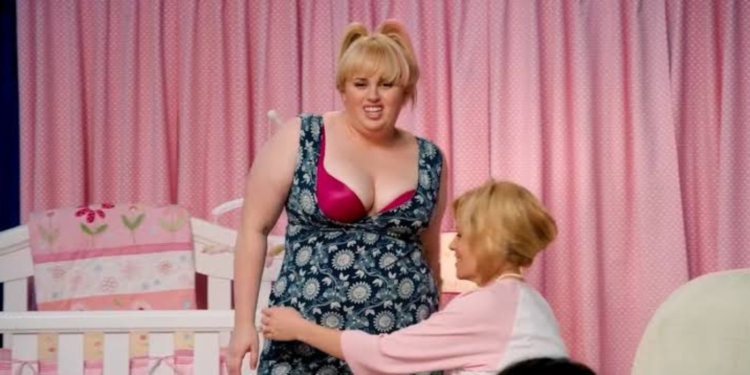 Rebel Wilson's first on-screen role in an American film was as an extra. She played a Girl in Alley in the American superhero film Ghost Rider (2007). Looking to branch out and transition into Hollywood, Wilson decided to move to the United States in January 2010. She was signed immediately by William Morris Endeavor talent agency because they didn't have an actress with her talent and size at the agency. That same year, she landed a role as Brynn in Paul Feig's comedy Bridesmaids (2011). Four months after the movie's release, it was announced Wilson was cast as a replacement for Casey Wilson's character in the comedy Bachelorette (2012).
6. Rebel Wilson Is A Fan Of The Los Angeles Rams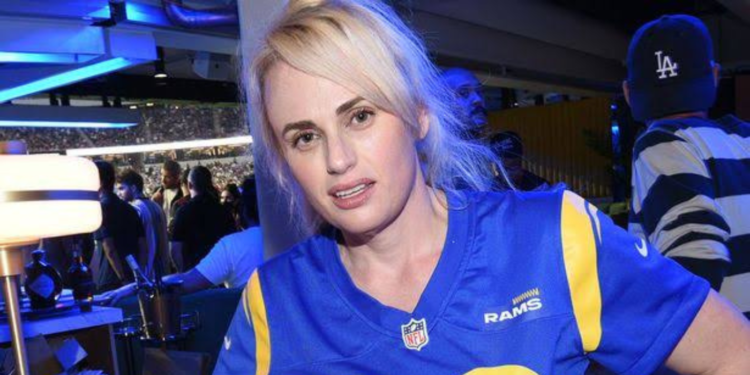 As an Australian at heart, Rebel Wilson has always loved football. Australian Rules Football, or Aussie Rules, is the most-watched sport in the country. Settled in America, Wilson's love for the sport remains strong as she's a proud supporter of the Los Angeles Rams of the National Football League. The team currently uses the SoFi Stadium as their home field. They've won four championships, winning the 2021 Super Bowl championships (LVI). They've also won 8 Conference Championships and 18 Division Championships.
7. Rebel Wilson's Relationships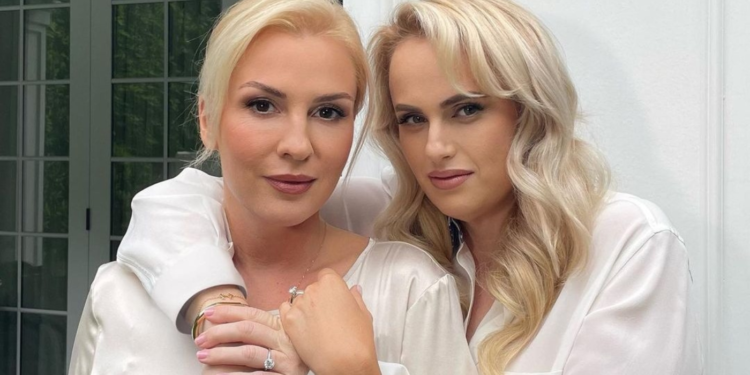 Rebel Wilson lived with her Bridesmaids co-star Matt Lucas in West Hollywood for three years, from 2012 to 2015. They played sibling roommates in the movie and found replicating it in real life convenient. Until Wilson moved out in 2015, the pair never had any conflict as housemates. However, they received a note from a neighbor welcoming them to the neighborhood and threatening to call the cops if they didn't stop making noise at night. Sadly for the neighborhood, the pair only saw the letter after a week because they couldn't find the mailbox key.
In June 2022, on her June 9 Instagram post, Wilson revealed she was in a new relationship with Los Angeles leisure wear designer Ramona Agruma. They began dating in January but kept things quiet, away from the public. Since then, Wilson and Agruma have been seen together at public events, attending the 2023 Grammy Awards together. The couple are engaged but yet to announce a wedding date.
8. She Has Received Two Razzie Nominations
Rebel Wilson has received several accolades since she began her professional career in 2002. Wilson won Best Breakthrough Performance at the 2013 MTV Movie Awards and at the Teen Choice Awards, won Choice Movie Actress: Comedy. However, despite her nominations at the Critics' Choice Awards, People's Choice Awards, and Screen Actors Guild Awards, she bagged two Razzie nominations in 2020. She was nominated for Worst Actress for her performance in The Hustle (2019) and Worst Supporting Actress in Cats (2019), which she won.
9. Rebel Wilson's Wealth Loss Journey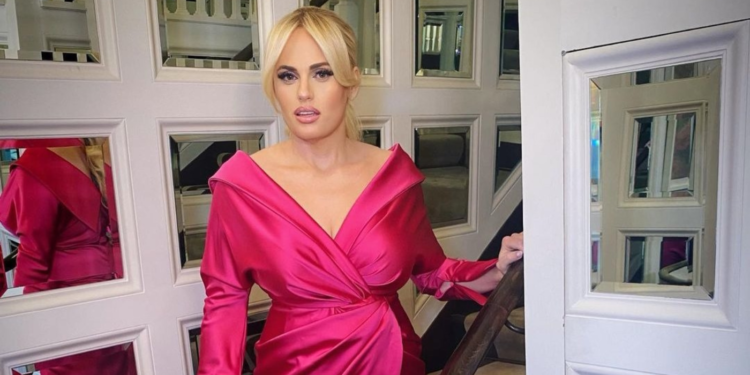 Movie audiences have had mixed reviews about Rebel Wilson's recent weight loss. However, Wilson has always been vocal about being comfortable in her skin and body. Her decision to lose weight resulted from health and fertility concerns. Most of Wilson's weight was a result of emotional eating. While she struggled with that, she also has polycystic ovarian syndrome.
A trip to her fertility doctor about getting pregnant was the wake-up call to lose some weight. Declaring 2020 "The Year of Health," Wilson became intentional about her weight loss. Although she didn't start with a specific weight loss number in mind, by the end of 2020, she had lost 35 lbs. So far, Rebel Wilson has lost an astonishing 80 lbs and feels a lot better and healthier.