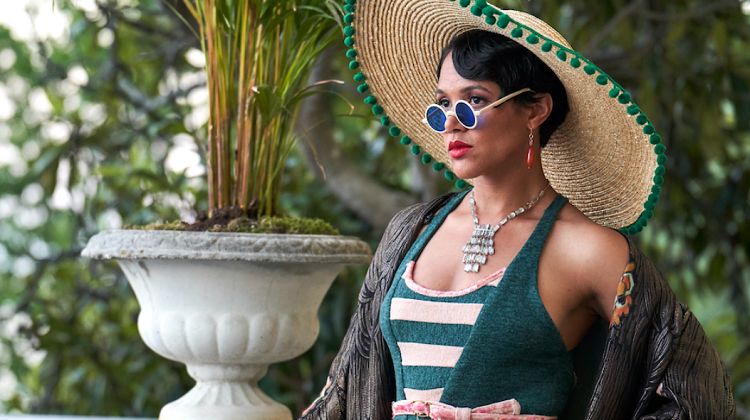 Lily Frazer has more than a decade of acting experience under her belt. Throughout her career, she has shown that she truly has what it takes to be a star. Over the last few years, she has gotten her chance to shine and there are plenty more opportunities on the way. Although many of her parts have been on the smaller side, her recent role as Claudine Pascal in Hotel Portofino has been getting her lots of attention. Her natural ability to put on a good show is undeniable and she has a way of commanding attention every time she steps in front of the camera. She doesn't have any projects in the pipeline at the moment, but we know they're coming. Keep reading to learn 10 things you didn't know about Lily Frazer.
1. She's From England
There isn't a lot of information out there about Lily's upbringing or her life outside of acting, but one thing we do know is that she was born and raised in England. In an interview with Rewrite This Story, Lily mentioned that she grew up in West Midland and she's very proud of where she's from.
2. She Fell in Love With Acting As a Child
Lily has known she wanted to be an actress for most of her life. Lily told The Spy in the Stalls, "I think I always knew I wanted to do something in theatre. I was never a shy child. My nan sent me to an audition for an amateur production of South Pacific when I was about 8 and I was hooked and that's when it all began really."
3. She Likes to Write
Acting isn't the only way that Lily likes to express her creative side. She also loves to write. That said, it doesn't appear that she has any screenwriting credits yet. It seems like there's a good chance we'll see her step behind the scenes and do some writing in the future.
4. She Has Theater Experience
In addition to all of the things that Lily has accomplished on the screen, she has also done her thing on the stage. She has several theater credits including playing Nina in a production of In The Heights at King Cross Theatre. She also played Michelle Morris in Dreamgirls.
5. She Has a Great Sense of Style
Fashion is about more than just wearing clothes for practical purposes. Lily loves using fashion as a way to share her personality with the world. Whether she's getting dressed up for a special event or having a relaxing evening with friends, Lily always knows exactly how to shut it down.
6. She's A Formally Trained Actress
After falling in love with acting as a child, Lily knew that she wanted to do what she could to perfect her craft. Part of that included taking acting classes. She studied acting at Arts Educational Schools in Chiswick and I think it's safe to say that her time there has really paid off.
7. She Likes to Travel
Although it appears that Lily has lived in the UK for her entire life, that doesn't mean she hasn't gotten the chance to see and explore other places. Some of the countries she's visited include Spain and Denmark. She'll be able to add even more places to the list.
8. She Learned Spanish for Her Role in In The Heights
When Lily was cast in In The Heights, she didn't speak Spanish. However, by the time the production began that was no longer an issue. While talking to The Spy in the Stalls, Lily said, "I'll tell you something I was terrible at languages in school. I was always quite good at the accent but couldn't tell you what the hell I was saying! So yes learning Spanish was really difficult at first."
9. She's In A Relationship
Lily isn't the kind of actress who likes to share a lot about her personal life. However, her Instagram profile reveals that she got engaged in 2018. In a post, she wrote, " can't put into words how unbelievably happy I am. In fact I AM the happiest woman in the world! Adam, I love you so much! I can't wait to be Mrs. Pritchard!". It's unclear whether the couple has gotten married yet.
10. She's a Singer
If you thought acting was Lily's only talent, you might want to think again. She also has a beautiful singing voice. While it's true that she loves to sing, it appears to be something that she only does in conjunction with her acting. It doesn't appear that she has plans to release any music of her own.
Tell us what's wrong with this post? How could we improve it? :)
Let us improve this post!