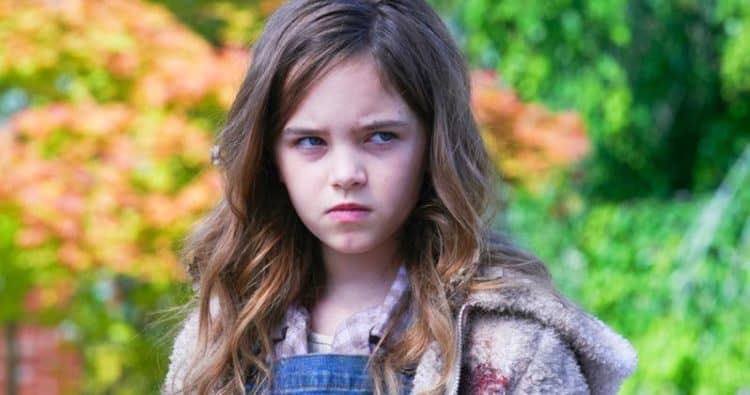 Ryan Kiera Armstrong may be young, but she's already shown the world that she has enough star power to keep up with the industry's vets. More than just a cute kid, Ryan is full of talent. The rising actress has already started building a very impressive resume and some of her credits include American Horror Story and It Chapter Two. On top of that, she also has several projects in the works that are sure to make her one of the most talked-about child stars of her generation. As her career continues to grow, it'll be interesting to see what kinds of roles Ryan decides to take on. Continue reading to learn 10 things you didn't know about Ryan Kiera Armstrong.
1. She's A New York Native
Ryan was born in New York and it appears that she was raised there for the early part of her life. Living in New York City is undoubtedly one of the best places to be when trying to pursue a career in entertainment. Now, it appears that she also spends a lot of time in the Los Angeles area.
2. She Loves Spending Time Outdoors
Thanks to her acting career, there are a lot of things about Ryan's life that are different from other people her age. However, underneath the glitz and glamour of Hollywood, Ryan is just a regular kid. When she isn't busy with work, he loves being outdoors doing things like hiking and four-wheeling.
3. She Got The First Job She Auditioned For
The audition process is one of the most difficult parts of being an actor. In reality, even some of the best actors have to go out on countless auditions before they actually get chosen for a role. Ryan, however, got her career off to a great start. She landed the first role she ever auditioned for.
4. She Enjoys Staying Active
Like most kids, Ryan has a lot of energy. Staying active is an important part of her life and she loves to get out and run around. Ryan enjoys a wide variety of activities including swimming and playing soccer. It's unclear whether she's ever played any sports at a competitive level.
5. Her Dad Is An Actor
Ryan isn't the only person in her family who is drawn to performing. Her father, Dean Armstrong, is also an actor and he's been in the industry for more than 15 years. Some of his best-known appearances include Queer as Folk. He also appeared in an episode of The Handmaid's Tale. Maybe one day, Dean and Ryan will get the chance to work together.
6. She Already Has More Than A Dozen Acting Credits
One of the most impressive things about Ryan's career is that she's been able to cover a lot of ground in a relatively small window of time. Since making her on-screen debut in 2018, she has racked up 13 other on-screen credits which include the handful of projects she has in the works.
7. It's Unclear If She Had Formal Acting Training
Acting classes and/or drama school are usually part of the process of becoming a professional actor. However, there are lots of people who manage to break into the industry without ever taking a single class. It's unclear which group Ryan fits into, but we didn't find anything to suggest that she's had any training.
8. She Loves Dogs
Anyone who has ever had a pet knows that there's something very special about that bond. Ryan is fortunate to get to experience that feeling at an early age. Ryan is a dog person and she loves spending time with her four-legged friend. Unfortunately, however, her Instagram doesn't have too many puppy pics.
9. She Likes To Draw
Acting isn't the only way Ryan likes to express her creative side. According to her bio on IMDB, she also enjoys drawing in her free time. We weren't able to track down any photos of Ryan's art, but if it's anywhere near as good as her acting then we know that it must be top-notch.
10. She's Worked With Some Of The Biggest Names In The Business
There are some people who look at Ryan and assume that she only gets roles because she's young and adorable. Every time she steps in front of the camera, however, she proves that that isn't the case. Ryan's talent speaks for itself and it's given her the chance to act alongside big stars like Julianne Moore, Scarlett Johansson, Bill Skarsgard, and Chris Pratt. There's no doubt that the list is going to get even longer in the years to come.
Tell us what's wrong with this post? How could we improve it? :)
Let us improve this post!