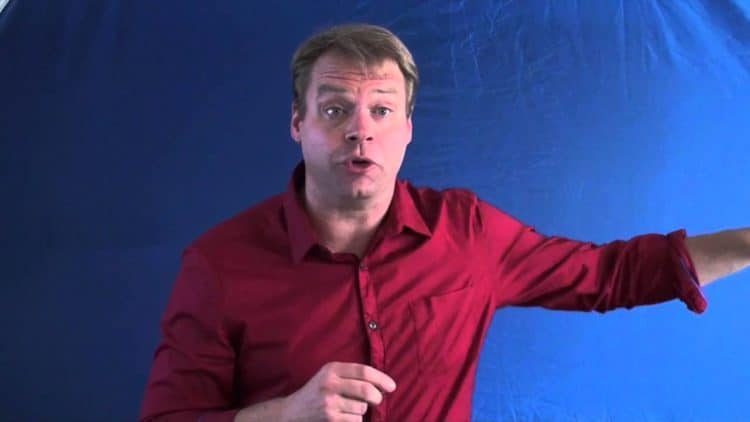 The entertainment industry is full of lots of very talented people who never get all of the credit they deserve, and Kiff VandenHeuvel is one of them. Kiff has been acting for nearly 25 years, and he has gotten the chance to be a part of lots of successful projects. Although his roles aren't always the biggest, he brings something special every time he gets in front of the camera. His versatility and drive have opened up countless doors for him, and there are still a lot of things he has left to accomplish. Kiff doesn't have any projects in the works at the moment, but we're excited to see what he does in the years to come. Keep reading for 10 things you didn't know about Kiff VandenHeuvel.
1. He Is From Michigan
Kiff was born and raised in Grand Rapids, Michigan and he appears to have had a fairly typical Midwestern upbringing. He doesn't come from a family with a background in the entertainment industry, but he still managed to find his way to the arts. He currently lives in the Los Angeles area.
2. He Has Been In Video Games
Not only has Kiff done a lot of work in front of the camera, but he is also a very talented voice actor who has been a part of some awesome animated projects. On top of that, he has become a fixture in the video game world. Some of his video game credits include Spider-Man: Miles Morales, World of Warcraft: Legion, and The Evil Within.
3. He Studied Communications
Since Kiff has had such a successful acting career, most people would probably assume that he spent his college years studying acting or something related to the arts. In reality, however, he decided to major in communications. He earned his degree from Calvin College.
4. He Is A Family Man
The world may see Kiff as an entertainer, but above all else, he is a father and a husband. Kiff has been happily married to a woman named Cheri Lynne VandenHeuvel who is also an actress who does voice and live-action work. Most recently, she appeared in a TV series called Bronzeville. The couple has one child together.
5. He Enjoys Being Out In Nature
When you spend as much time in front of the camera as Kiff does, sometimes it's nice to just unplug and enjoy some peace and quiet. Kiff loves spending time outside. He always looks forward to being able to explore his surroundings and enjoy the beauty all around him.
6. He Likes His Privacy
The entertainment business is known for being invasive and it can be hard for people in the public eye to keep their personal business away from the spotlight. Kiff, however, has done a good job of maintaining a high level of privacy. He keeps all of the attention focused on his work and hasn't shared much about his life outside of that.
7. He Hosts A Podcast
Podcasting has really taken off over the last decade, and Kiff has decided to get involved. Kiff is the host of a podcast called All Over Voiceover with Kiff VH. The podcast is all about voice acting and he often features guests. Although it is intended to be a weekly show, it's been a couple of months since he uploaded a new episode.
8. He Enjoys Teaching Others
There are lots of people out there who are stingy with their knowledge. They often feel that helping other people will threaten their own success. Kiff isn't that type of guy, though. Teaching has actually been a very big part of his career and he loves being able to share knowledge with people who are looking to get into acting and voice acting.
9. He Likes To Take Pictures
Kiff may not think of himself as a photographer, but his Instagram profile makes it clear that he loves taking pictures. Whether he's visiting a museum with his family or exploring a new city, he loves to capture the moment with a nice picture. He's a natural at knowing when to capture the perfect shot.
10. He Runs A Blog
Podcasting and formal teaching opportunities aren't the only ways Kiff likes to share knowledge. Kiff regularly shares blog posts through his website. According to its description, Kiff's blog is intended to be "an on-going exploration of the art of voiceover, improvisation, and an artists life in Hollywood. The goal is to begin a dialog with you. Each post ends with a question/request. Please share your thoughts and I'll respond!"
Tell us what's wrong with this post? How could we improve it? :)
Let us improve this post!