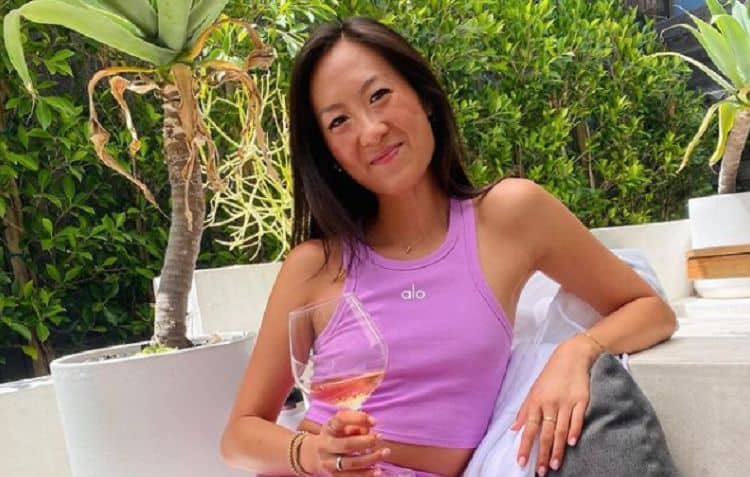 Social media influencers are often stereotyped as being ditsy and lacking substance. However, those are two things that no one could ever say about Keni Lin. The popular TikToker has built a massive online following, but that certainly isn't the only thing she has to be proud of. She is also a medical student at the University of Arizona and she's excited about starting her career. A lot of her content is even centered around what it's like to be a medical student. Since she first started posting, her following has grown to include millions of people all over the world. What's even more impressive is that the numbers just keep on going up. Keep reading to learn 10 things you didn't know about Keni Lin.
1. Her First Name Isn't Keni
The world may know her as Keni Lin, so many will be surprised to find out that her name isn't actually Keni. Keni's first name is Belle and it appears that Keni is her middle name. According to her Instagram bio, she also noted that Keni is "pronounced Kerni" instead of Kenny as people would probably assume.
2. She Likes To Stay Active
As someone who works in the health field, it's only right that Keni is very serious about taking care of her body. She follows a very healthy diet and she likes to get out and exercise as much as she can. Her idea of exercise doesn't necessarily include going to the gym, though. She loves doing things like running, cycling, hiking, and yoga.
3. She's Very Fashionable
No matter what Keni is doing, she's going to make sure she looks good while doing it. She loves fashion and she has a great eye for putting outfits together. One of the things that set her style apart is that she isn't afraid to take chances when it comes to incorporating bright colors into her wardrobe.
4. She Loves The Beach
Thanks to her healthy lifestyle, Keni has a beach body all year long which really comes in handy since she really enjoys spending time at the beach. Unfortunately for her, Arizona is a dessert so she doesn't have the option to go to the beach on a regular basis. When all else fails, though, she also loves hanging out by the pool.
5. She's In A Relationship
Things in Keni's life appear to be going very well on all fronts. Not only is she popular on social media and on track to have a successful career in the medical field, but she's also found the love of her life. Keni has been in a relationship for more than two years. Although she has shared several photos of her boyfriend on Instagram, she hasn't revealed much information about him.
6. She's Very Organized
Organization is something that a lot of people struggle with, but Keni has it down to a science. One of the reasons she's able to be so efficient in everything she does is because she's a very organized person. Not only does she set routines for herself, but she actually makes it a point to stick to them.
7. She Loves To Travel
Keni is an adventurous person and she likes to get out and enjoy the world as much as she can. She has been fortunate to be in a position that has allowed her to do lots of traveling and she's gotten to see places all over the world. Some of the countries she's gone to are New Zealand and the Phillippines.
8. Family Is Important To Her
Like lots of other popular TikTokers, Keni isn't really the type to go into detail about her personal life. Still, however, we know that family is something that is near and dear to her heart. She appears to have a great relationship with her parents although it's unclear whether she has any siblings.
9. She Isn't Afraid To Try New Things
Don't get it twisted, just because Keni is someone who likes organization and routines doesn't mean that she's afraid to branch out and broaden her horizons. Her willingness to step outside of her comfort zone is probably one of the reasons why she's become so successful.
10. She Has More Than 8 Million Likes On TikTok
Keni certainly doesn't have one of the largest followings on TikTok (she has 243,000 followers), but her content has still done some very impressive numbers. So far, she has gotten over 8 million total likes and that number will probably be even higher by the time you read this article.beach