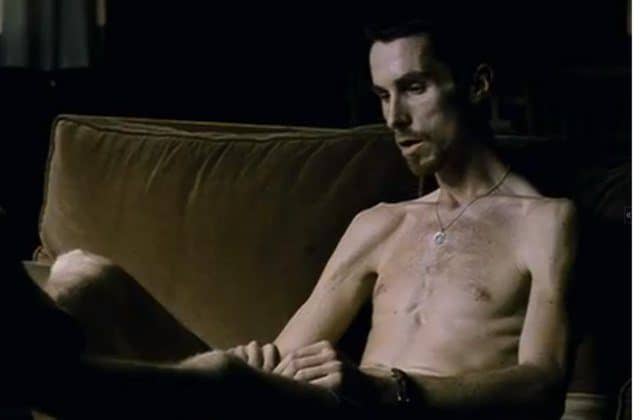 Celebrities go to some serious extremes for some of their roles, and the diets they use for these effects are simply insane. The human body tends to need more than these people were giving it for the duration of their roles, but thankfully they had people monitoring them at least. The shock to the body going back and forth like this seems like it would be horrible.
And yet some of them gladly sacrifice their health for what they love to do.
5. Judy Garland
If you don't know already then it's time you found out, Judy Garland was on an extremely dangerous and restrictive diet when she was cast in the Wizard of Oz. She was even closely monitored to make certain that she didn't go off of it. Her diet consisted of chicken soup, coffee, and enough cigarettes per day to give half a dozen people lung cancer. The cigarettes were to suppress her appetite, and on a regular basis she was also given various pills that would do the same thing as well as keep her perky or knock her out when she needed to sleep.
4. Anne Hathaway
To play the role of Fantine in Les Miserables Hathaway lost 10 pounds during a cleansing, and then another 15 by surviving on thin oatmeal paste squares, 2 a day. The cleansing might have been bad enough but the idea of living of off oatmeal paste doesn't sound appealing at all. But to play a tuberculosis-ridden prostitute she had to go the extra mile so that she looked the part. Some might say this was a bit extreme but the CGI effects likely wouldn't have been able to keep up with the demands of the audience or even make her look any better.
3. 50 Cent
To take on the role of a cancer patient 50 Cent did what a lot of us might think is absolutely insane since it doesn't promote good health no matter what people might tell you. He went on an all liquid diet and lost about 54 pounds, which left him looking absolutely wasted. Now 50 Cent is a fairly muscular guy, but to watch him go down to a thin, emaciated remnant of his former self was kind of tough. Obviously he gained the weight back since his previous roles he's looking quite healthy, but this has to take a toll on the body that needs to be accounted for later.
2. Matthew McConaughey
He's done this kind of thing more than once now since Dallas Buyer's Club is not his first time. McConaughey is one of those actors that will go the extra mile for a role and then some. Normally he's seen as quite fit and in great shape but for this movie he lost about 40 pounds by eating much less than usual. He didn't starve himself per se but he did take to minimizing his intake. That takes a lot of dedication and a love for what you do I suppose.
1. Christian Bale
Bale lost over 60 pounds for his role in The Machinist, attaining the look of a walking skeleton by eating just one apple, drinking lots of coffee, and smoking of course. I thought I read somewhere that he had a can of tuna per day too but I'm not certain at this time. All I do know is that he's the closest I've seen onscreen to a person that's quite literally skin and bones.
Please, whatever you do, don't try these diets, ever.