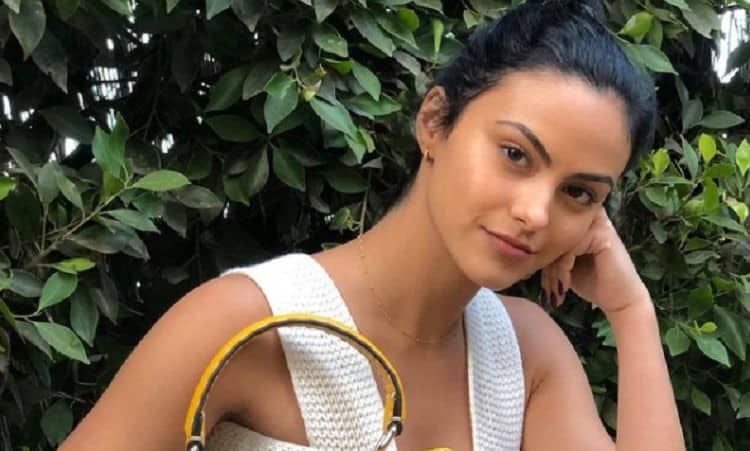 Camila Mendes has not been in the business long, but she's made the most of the time she's had in the spotlight. She is known for her role as Veronica Lodge on the hit show "Riverdale," on which she plays the not always so nice daughter of Mark Consuelos' character (who is also not always so nice considering the fact that her television father is now in television prison for his television crimes on the show), and she's killing it in this role. It's her first major acting role, and she's showing the world that she is a woman worth watching. Getting to know her has been interesting through her character, and we think it's time fans get to know her in real life.
1. She's in Her 20s
She might not be as young as her character on television, but you'd never know it. She was actually born on June 29. 1994. She is currently 27, and she is doing a wonderful job working as a teenager on her hit show. We believe many of her costars are also around her age.
2. She is from Virginia
She was born in Charlottesville, but she did not grow up there. The Virginia-born actress and her mother and father moved to Atlanta not long after she was born. They did move back to Virginia while she was still young, but they didn't stay for long that time, either.
3. She is Brazilian
Both of her own parents are Brazilian, which makes her Brazilian. Her mother is a flight attendant, and her father is an executive for a business. While his job relocated them on more than one occasion, her mother's job also kept her on the move regularly. She worked odd hours at times.
4. She Moved Around A Lot
Her father's job had their family on the go. From Virginia to Georgia to Virginia to Florida to, well, everywhere. She spent the vast majority of her life living in Florida, however. She did spend a year living in Brazil, and we wonder if that had anything to do with her parents divorce.
5. She is a College Graduate
In the spring of 2016, she walked across the stage at New York University's Tisch School of the Arts to accept her college diploma. She spent several good years there learning, working on her craft, and making friends. She did enjoy her time in college, and she was able to find a job almost immediately after graduating.
6. She Won An Award for Her Role
She began portraying Veronica on "Riverdale," in 2017. The same year, she won a Teen Choice Award for being the best scene stealer. While it might not be an Oscar, it's a big award when you take into consideration it's the kids watching your show who are voting for you and making that decision. It's your fans who love you so much they want to see you win.
7. She Worked for IKEA
Well, she didn't work for IKEA, but she did do a quick job for the company. Her first acting job was for IKEA in a commercial. It wasn't the biggest job of her life, and it's not one many of her fans will remember, but it is very likely a job she looks back on with appreciation for being her very first in the industry.
8. She Feels Discriminated Against
As an actress, she's made it very clear she feels discriminated against in Hollywood. She's reported being told that she is not Latina enough for certain roles she's auditioned for in Hollywood, and that she feels discriminated against as a result. She also goes on to say that her entire family is Brazilian, but she just so happened to be born in the United States. She appreciates both of her cultures. She feels specifically American when she is in Brazil, ironically. When she's in the states, she feels that many of her character traits are much more noticeably Brazilian than they are when she's home in Brazil.
9. She is Bilingual
In addition to speaking English, she also speaks Portuguese. She is exceptionally talented, in our opinion, to be able to speak more than one language. It's not easy to learn a new one, and it's not easy to even keep up with one language, let alone two.
10. She Might Be Dating a CoStar
Rumor has it that she's currently dating her "Riverdale," costar, Charles Melton. They were officially together from October of 2018 until December of 2019, and then they ended their relationship. However, there have been some rumors that the couple decided to give their relationship another shot in the summer of 2021. We cannot confirm this.
Tell us what's wrong with this post? How could we improve it? :)
Let us improve this post!