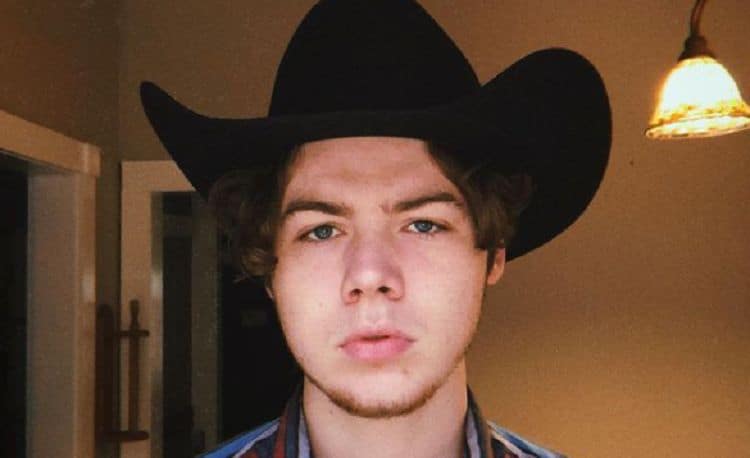 Creativity is something that simply flows through Eagan Tilghman's veins. From an early age, it was clear that he simply loved to make things and it was also clear that he was very good at it. Little did he know, however, his love for the arts would eventually lead him to reality TV. Eagan earned a spot as a contestant on season two of NBC's Making It! which is a competition show where artists and crafters get to put their skills to the test. Eagan may be younger than a lot of the other contestants, but he didn't let that get in the way of showing the world what he can do. Even though he was eliminated from the contest, the exposure will undoubtedly open more doors for him in the future. Let's get into 10 things you didn't know about Eagan Tilghman.
1. He's From Mississippi
Eagan was born and raised in a small city in Mississippi called Meridian. Although Mississippi isn't a place that typically comes to mind when people think of the arts, Eagan is very proud of where he's from. He comes from a very close-knit family where his love for the arts has always been fostered.
2. He Likes To Draw
During his time on Making It! Eagan was competing as a costume designer, but every great costume has to start with a great drawing. Eagan really enjoys drawing and it's one of his favorite ways to express himself. Every once in a while he'll share photos of his drawings on Instagram.
3. He Hopes To Win An Oscar
In a lot of ways, Eagan is just getting started but he's already thinking about what he wants to accomplish in the future. In May 2021, he tweeted that he wants to win an Oscar someday, however, he didn't specify which category he would like to take home an award in.
4. He's Gone Viral
Being on Making It! wasn't the first time Eagan got lots of attention for his skills. In 2017, he went viral after designing a very cool Pennywise costume for his younger brother. Photos of the costume quickly spread around the internet and people weren't sure whether they should be creeped out or impressed.
5. He's Dealt With Bullying
Eagan may have a lot of admirers now, but that wasn't always the case. When he was in high school he had to face lots of cruelty. Eagan told The Clarion Ledger, "I was bullied really, really bad when I was in high school. People were just heartless and cruel to the point where I eventually just had to drop out because I couldn't be around it anymore." Fortunately, his art provided the perfect escape.
6. His Dad Was Also On A Competition Show
If the last name Tilghman sounds familiar to you, that's because Eagan's father, Todd, was also on a popular TV show. Todd was a competitor on season 18 of The Voice and he ended up winning the season. On top of being a really talented singer, Todd is also the pastor of a church in Mississippi.
7. He's Self Taught
People who see Eagan's work may assume that he's taken lots of classes or undergone some sort of formal training, but that isn't the case at all. While talking to The Clarion Ledger, Eagan said, "I'm fairly self-taught…no one ever taught me to sew so I figured it out on my own. All of the costumes I've made were kind of just me throwing stuff together and then getting better."
8. He Forgot He Applied For Making It!
Getting the chance to be on Making It! was a dream come true for Eagan, and he was very excited when he got the chance to apply. However, so much time passed between when he applied and when he got the callback, he actually forgot that he had submitted an application for the show.
9. He's A Musician
Costume design may be Eagan's thing, but the apple definitely didn't fall too far from the tree when it came to him. Like his father, Eagan is also a great musician. He likes to sing and play the guitar and piano. That being said, it doesn't look like he has any plans to pursue singing as more than a hobby.
10. Being On Making It! Taught Him A Lot
Eagan's time on Making It! may not have gone the way he was hoping, but that doesn't mean it wasn't a great experience. While on the show, he got the chance to work alongside other very talented people and he was able to strengthen his skills by participating in the challenges.