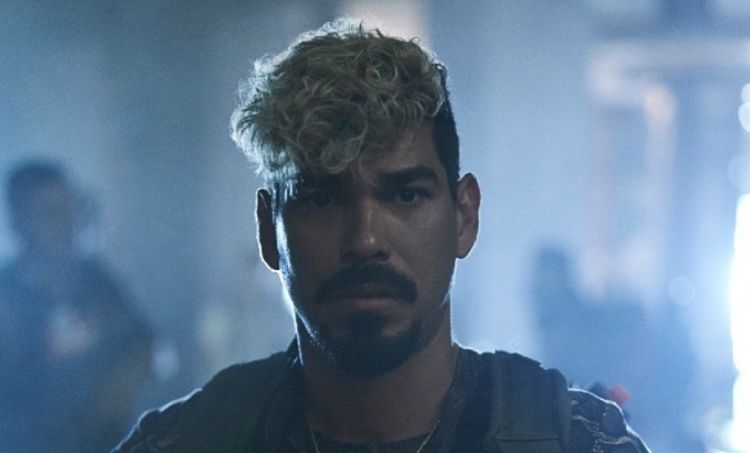 Raul Castillo has been sharing his acting skills with the world for more than 20 years. During that time, he has built a solid reputation throughout the industry, and he's also garnered the admiration of fans all over the world. Raul is the kind of actor who can easily move between genres. His ability to bring characters to life in ways that are authentic and entertaining is something that hasn't gone unnoticed. Throughout his career, he has become known for a variety of film and TV roles. Most recently, he has been getting a lot of attention for the movie Army of the Dead. He also has a handful of other projects coming up that are sure to bring him even more attention. Keep reading to learn 10 things you didn't know about Raul Castillo.
1. He's From Texas
Raul is a first-generation American who was born in Texas to parents who are originally from Mexico. He comes from a close family and was raised in the McAllen area where he had what he considers a sheltered upbringing. Although she grew up in a Catholic family, Raul isn't currently an active member of the faith.
2. He Started Acting As A Teenager
Some people may think of Raul as a late bloomer when it comes to acting because he isn't someone who's known that he wanted to act since he was still in diapers. That aside, however, he did discover his love for acting at a relatively young age. He got involved with the drama department at his school when he was around 14 years old.
3. He Has A Lot Of Theater Experience
At this point in his career, most people are probably most familiar with Raul for the work he's done on screen. However, he's also had a very successful theater career and the stage will always be special to him. During an interview with Remezcla, Raul said, "I'm a theater kid who fell in love with movies."
4. He Was A Chubby Kid
Raul may be slim and trim now, but that wasn't always the case. In fact, his childhood nickname actually came from the fact that he wasn't very slim. He told The Imagista, "My family nickname is Gordo. Since I was little, I was a chubby baby and Mexicans give nicknames to everyone and I got Gordo, which means the fat one."
5. He Isn't Afraid To Get A Little Political
There are a lot of people who like to keep their political views to themselves. However, in recent years, it has become more and more difficult to do that. Raul has decided not to hold back. Through his online presence, he has made it very clear that he was not a supporter of former President Trump, and he has also spoken out on several human rights issues.
6. He's In A Relationship
Due to his role in the TV series Looking, there are some people who think that Raul is gay. While is does support the LGBTQ+ community, Raul is not gay in real life. He has a girlfriend named Alexis Forte who works as a costume designer. The couple currently lives in New York City.
7. He Wrote A Play
Being on stage isn't the only thing Raul loves about theater. He also enjoys writing plays. On top of writing plays in college, he also continued to hone his craft after graduation. His play, Between You, Me and the Lampshade, debuted in Chicago in 2015. It's unclear if he plans to write more plays in the future.
8. He Narrated An Audiobook
Raul is most famous for his on-screen work, but he's also dabbled in voice acting as well. He is the narrator of an Audible exclusive called Life Ever After. At the moment, this appears to be the only voice work he's done, but it'll be interesting to see if he does more down the line.
9. He Was In A Band
Acting is what Raul has put most of his time and energy into, but it's not the only creative talent he has. He is also a musician who plays the bass guitar. While in high school, he was a member of a punk band. Unfortunately, we weren't able to track down any of his old music.
10. He Studied At Boston University
Raul attended Boston University where he studied playwriting and theater. He graduated in 1999 and briefly moved back to Texas. However, he eventually decided to move to New York City which turned out to be the best decision he could've possibly made for his career.
Tell us what's wrong with this post? How could we improve it? :)
Let us improve this post!