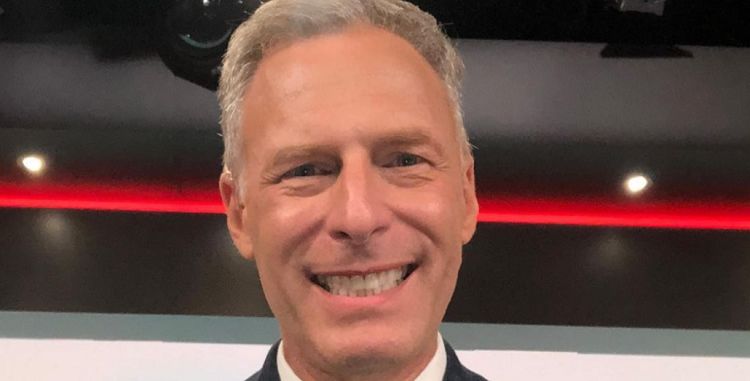 Imagine sharing a name with a man who is also known as the Hollywood Ripper. It's not the most flattering situation, but that's how NBC's Michael Gargiulo has spent several years of his life. The other Gargiulo killed anywhere between three and 10 people and tried to kill another over a 15-year period. It can't be easy to share a name with a monster, and we feel for him. However, we are talking about the NBC anchor by the name of Michael Gargiulo. He's less dangerous, far less creepy, and he is rotting in prison for the rest of his life. However, for a moment back in March, his fans weren't sure where he was and why he wasn't on the show any longer. Those who googled his name likely felt a small shock reading all about murder and prison sentences and the death penalty prior to realizing he is not that guy. We can tell you where he was when he was off the air for a while, and we can also tell you a lot more about one of New York's most famous news anchors, too.
1. He Tested Positive for Covid
During his short absence in March of 2022, fans were worried. However, worry not; the anchor simply tested positive for COVID and chose to stay home until he was feeling more like himself. He was out for a week or so, but he returned at the beginning of April.
2. He is an Early Riser
We know this because he is the man who hosts Today in New York on television from 4:30 am until 7 am, which means he's up good and early to get to work and get a head start on his own day. He has to be dressed, made up, and ready to go by 4:30 am, so we can't even imagine what time he's up in the morning – or at night to those of us who like to sleep.
3. His Age Shocks Us
When you look at him in the mornings hosting television, you probably imagine he's in his 50s. You're wrong. He's not. He clearly takes good care of himself, because he is a man of 62 and rocking it. he was born on February 12, 1960.
He's a born and raised New Yorker. He was born in Manhattan, and he grew up in Manhattan. He grew up at home with his mom and his dad, Mike and Dorothy. He didn't deviate, either, because he graduated from high school from Xavier High School in Chelsea. He truly is born and bred.
5. He is Italian
In case you are curious about his heritage, his parents are Italian. He was born and raised in an Italian household, though we don't know that his parents came from Italy or if their own parents came from there. Either way, he's close to his heritage and celebrates it on his own.
6. He is Educated
Following his graduation from high school, he became a college student. We get the feeling he might love it in New York because he didn't go far to attend college, either. He was a student at New York University. He graduated with a degree in history. However, he also studied language – pretty much all of them. He studied German, Italian, Russian, and French.
7. He Changed Religions
Throughout the course of his life, he was raised Roman Catholic. However, he converted from Roman Catholic and became Episcopalian when he chose to get married to his wife. Her name is Shannon Powell, and they've been married since October of 1998.
8. His and His Wife Have Kids
He and his wife are proud parents, and they love their kids. They share a son and a daughter, but they are also quite good at keeping their kid's lives as private as possible. Being a public figure in a major city can put quite a lot of pressure on a family, and being as private as possible is important to this family.
9. He is an Emmy Winner
It was 2009 when a crane in New York collapsed on the Upper East Side. It was huge news at the time, and he was given the chance to report on the entire event, and it was a huge deal. He did it with grace and elegance, and that earned him an Emmy Award. He also won another Emmy in 2010 for his morning show. He won again in 2013 and 2014.
He's a man who values his privacy, but he also has a lot of love for his community and his colleagues. He loves his job, he loves his family, and he seems to do a lovely job of keeping the two as separate as possible. It's a nice way to live.
Tell us what's wrong with this post? How could we improve it? :)
Let us improve this post!