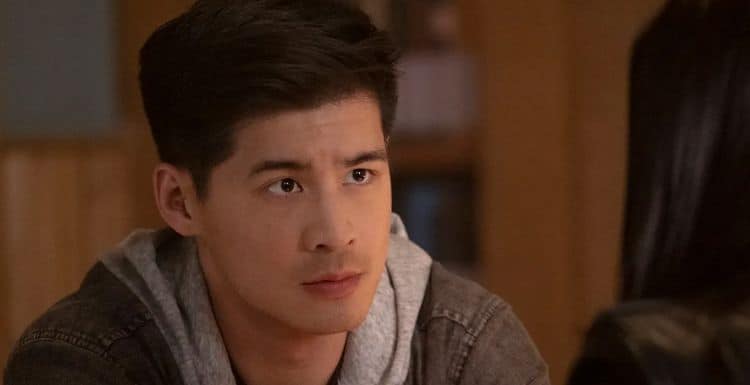 Eddie Liu has all of the qualities that it takes to be a star. He's talented, hard working, and the fact that he's good looking doesn't hurt either. Over the last several years, he has been building a solid foundation to have a long-lasting career in the entertainment industry and he's well on his way. Many people will recognize him from his role in the TV show Never Have I Ever. Most recently, however, he has been getting attention for playing Henry Yan in the show Kung Fu. The series is a remake of the 1970s show of the same name. Now that Kung Fu has officially been renewed for a third season, Eddie is excited to be back to work and his fans are looking forward to seeing him back in action. Keep reading to learn 10 things you didn't know about Eddie Liu.
1. He's A New York Native
Eddie was born Queens but was raised on Long Island. He is a first-generation American born to Chinese parents who immigrated to the United States from India. He is very proud of his roots and the cultures that have come together to make him the person he is today.
2. He's Passionate About Human Rights
Eddie is the kind of person who isn't afraid to speak up about the things that are important to him, and he has used his social media presence to do just that. He is a strong supporter of the Black Lives Matter movement and the overall fight to end racism and injustice.
3. He Likes Spending Time Outdoors
Eddie may spend a lot of his time in front of cameras and on sets, but he isn't someone who likes to be stuck inside all day. Eddie is an adventurous person and he loves being outside and exploring everything that nature has to offer. Some of his favorite outdoor activities include snowboarding and hiking.
4. He's Also Worked Behind The Scenes
Acting is what Eddie has focused most of his time and energy on, but he is also interested in exploring other areas of the entertainment industry. He made his directorial debut in 2018 with a short film called The Source. More than likely, we'll see him do more things behind the scenes in the years to come.
5. He Wanted to Work In Public Relations
Becoming a professional actor wasn't always the path Eddie saw for himself. He attended Hofstra University where he studied communications and planned to pursue a career in public relations. However, shortly before graduation, he realized that he wanted to do something different. Since he has never been afraid to try new things, he decided to take a leap of faith and start a new journey towards becoming an actor.
6. He Likes to Stay Active
Keeping himself in good shape has always been one of Eddie's top priorities. Exercise is a part of his regular routine. Even if he doesn't make it to the gym, he still finds a way to get a good sweat in. Working out isn't just beneficial to his body, it's also a great way for him to clear his head and maintain focus.
7. He Understands the Importance of Representation
As an Asian American, Eddie knows what it's like to watch movies or TV shows and not see anyone who looks like you. For that reason, it knows just how important representation is, and he also knows the importance of breaking stereotypes about racial and ethnic groups.
8. He's A Big Fan of Ted Lasso
There are lots of actors who don't like watching TV in their free time, but Eddie isn't one of them. One of his favorite shows is the Apple TV original Ted Lasso. During an interview with Commack Courant, Eddie said, "One of my favorite shows in the last couple of years was Ted Lasso, and what I love about a show like that is that it's about human connection on a small scale, even though the premise of it is very large…Watching the show is like getting a warm hug. I love things that carry humor and heart."
9. He Was Trained in Martial Arts
Even before the opportunity to be part of Kung Fu came along, martial arts is something that has been part of Eddie's life. According to Teen Vogue, Eddie is "trained in a variety of martial arts, including kempo, Muay Thai, Brazilian jiu-jitsu and Shaolin Kung Fu".
10. He Was In An Episode of NCIS: Los Angeles
Eddie may not have the longest acting resume, but he's gotten to work on some impressive projects. In 2016, Eddie appeared in an episode of NCIS: Los Angeles as a character named Scott. Even though he was only in one episode of the show, being a part of such a big production was still a great experience.