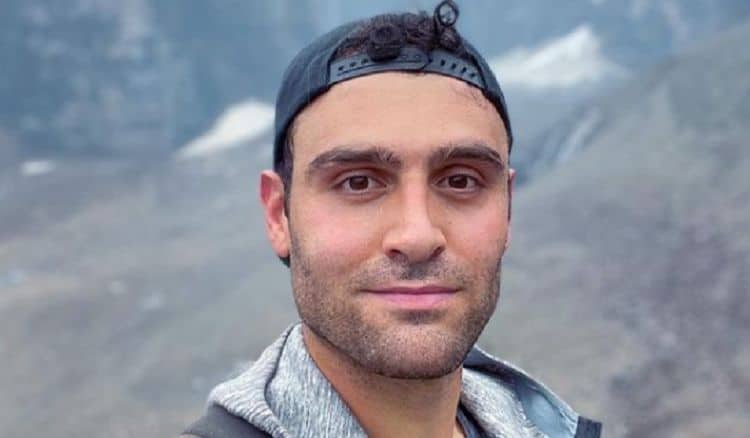 Dane DiLiegro got a later start to his acting career than most people, but he's been doing everything he can to make up for lost time. Since making his on-screen debut in 2020, he has been working hard to open the doors for bigger opportunities. Most recently, he has been getting a lot of attention for his role in two episodes of the Hulu anthology series American Horror Stories. Both roles have given him a chance to share his skills with a large audience. Although he was wearing a mask during one of his American Horror Stories appearances, he still manages to steal the show. His growing fan base is hoping that they will be seeing a lot more of him in the future. Keep reading for 10 things you didn't know about Dane DiLiegro.
1. He Is From Massachusetts
Dane was born and raised in Massachusetts and he will always have love for his home state. However, once he decided that he wanted t pursue acting, he knew that Massachusetts wasn't going to give him the opportunities he needed. He eventually decided to relocate to the Los Angeles area.
2. He Was A Professional Basketball Player
Dane hasn't spent his whole life wanting to be an actor. Instead, sports were his main focus for many years. He was a four-year started on the University of New Hampshire basketball team. After college, he moved to Europe where he played professional basketball for several years.
3. He Is Bilingual
Being able to speak more than one language is always a good skill to have. According to Dane's LinkedIn profile, he speaks Italian. However, it's unclear whether he speaks it fluently. His ability to speak two languages may come in handy during his acting career.
4. He Is A YouTuber
Dane's professional acting jobs aren't the only times he steps in front of the camera. He also has a YouTube channel where he posts vlogs and other content. Although he has less than 500 subscribers, his channel has gotten nearly 30,000 views. Unfortunately, however, he hasn't posted any new content in over a year. It's unclear if he has plans to return to the channel or if he's just focused on acting for now.
5. He Is Adventurous
Dane definitely isn't the kind of person who likes to spend his whole life in his comfort zone. Instead, he loves trying new things and he always looks forward to fun new adventures and he loves exploring. Whether he's traveling to a new destination or hiking a new trail, Dane is all about having new experiences.
6. He Is Jewish
Dane hasn't gone into any detail about his religious beliefs, but we do know that he was raised in the Jewish faith. He even competed in the Maccabiah Games during college. That said, it's unclear whether or not religion still plays an important role in his life.
7. He Likes To Cook
There are lots of people who see cooking as nothing more than a necessary chore. However, there are also people, like Dane, who love being in the kitchen and making meals for friends and family. Dane enjoys cooking and he has a highlight section on Instagram dedicated to the different dishes he makes.
8. He Is A Proud Uncle
Since Dane is still pretty new to the entertainment industry, there isn't a lot of information out there about his personal life. However, one thing we do know is that he is a great uncle and he loves spending as much time with his niece and nephew as he can. The fact that he's on his way to becoming a star has probably earned him some serious points in the cool uncle category.
9. He Likes To Take Pictures
Being in front of the camera is what's going to make Dane a star, but it's not the only way he likes to explore and express his creativity. Dane developed an interest in photography several years ago, and it's something that he continues to enjoy. He has a great eye for taking pictures and he's captured some great shots. His love for taking pictures is the perfect complement to his adventurous side.
10. He Was In The Walking Dead
Even though Dane doesn't have a lot of acting experience just yet, he's already gotten the chance to work on some awesome projects. His TV debut was actually in the popular TV show, The Walking Dead. Even though his role was small and uncredited, it was still a great way for Dane to get his foot in the door and get his career off to a strong start.