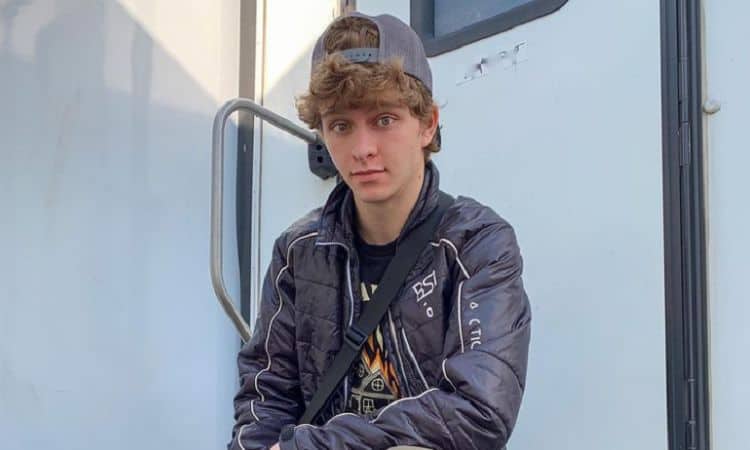 Gavin Lewis has been acting professionally for more than five years, but in 2020 his career got a major boost when he was cast in the Hulu mini-series Little Fires Everywhere. Working opposite Reese Witherspoon and Kerry Washington, Gavin quickly proved that he was capable of holding his own. His range and versatility were truly impressive and the series left people wanting to see more of him. The good news is that that time is coming. Gavin will be in an upcoming TV show called Head of the Class which is set to debut in the fall of 2021. This role will be another opportunity for him to share his talents with the world, and he's ready to put on a good show. Keep reading for 10 things you didn't know about Gavin Lewis.
1. He's From Utah
Gavin was born and raised in Utah and he comes from a close family. Although Utah is a beautiful place that has a lot of things going for it, it's not the best place to pursue a professional acting career. Once he started to gain some traction, Gavin and his mother relocated to the Los Angeles area.
2. He Has Diabetes
When Gavin was just six years old, he was diagnosed with type I diabetes. Not long after his diagnosis, he got the chance to meet Nick Jonas who also suffers from the illness. Over the years, Gavin has made it a point to use his platform to spread awareness about diabetes.
3. He's A Formally Trained Actor
There's no doubt that Gavin has plenty of natural talent, but he has also done a lot of work to allow himself to reach his full potential. He started being classically trained at a young age and he started his career in theater. Having that classical training under his belt proved to be a great asset once he started auditioning for TV roles.
4. He's Adventurous
Due to his work as an actor, there are a lot of things about Gavin's life that make him very different from other teenagers. However, when he isn't working, he likes to do many of the same things as other 17-year-olds. He enjoys skateboarding, skiing, and hanging out at the beach. He even likes archery.
5. He Didn't Always Want To Act
Some people may be surprised to know that Gavin isn't one of the people who fell in love with acting at an early age. During an interview with A Book Of, Gavin said, "My parents are both in theatre. I grew up around acting. But when I was little, I actually wanted nothing to do with acting. I think I've been overexposed. But as I got older, an opportunity came through a friend of a friend. I just happened to be right for a film that a friend was doing."
6. He Likes To Read
Gavin has spent the last several years of his life focused on telling amazing stories. Sometimes, though, he likes to be in the audience. Gavin enjoys reading and he loves the feeling of getting lost in a good story. Unfortunately, we weren't able to find any information on the kinds of stories he prefers.
7. He's A Voice Actor
Even though Gavin hasn't been in the entertainment industry for very long, he has already gotten the opportunity to do a wide range of things. On top of his live-action work, he had a voice role in the 2017 animated movie, Hey Arnold: The Jungle Movie. It's unclear if he has plans to do any more voice acting.
8. He Isn't Shy About Speaking His Mind
Despite his young age, Gavin already seems to have a strong sense of who he is and he what he believes in. He has consistently used his social media presence to speak out against racism. Not only has he shared information with his followers, but he has encouraged them to educate themselves.
9. He's A Dr. Dre Fan
Music has always been a big part of Gavin's life, and he loves listening to a wide variety of artists. During an interview with Pop Culturalist, he shared that Dr. Dre is an artist who many people would be surprised to know that he listens to. Sadly, he didn't mention any of his favorite Dr. Dre songs.
10. He Likes To Travel
One of the cool things about being a successful actor is that it opens the door to lots of opportunities. Gavin enjoys the experience of visiting new places and he's already gotten the chance to travel to different parts of the United States. As his career continues to take off, there's a good chance he'll get to do even more traveling.