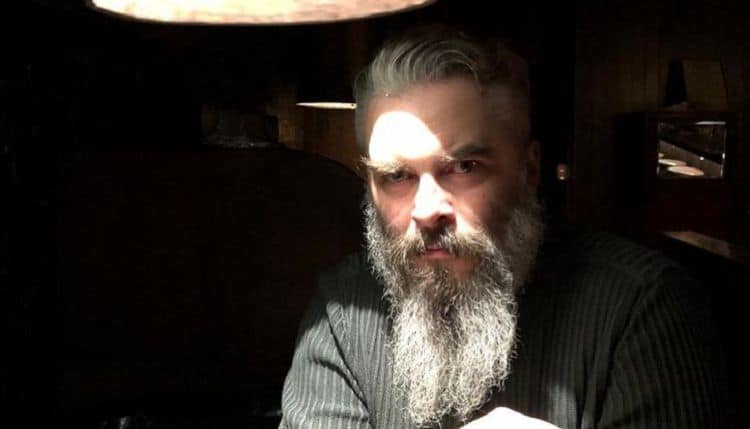 Trystan Gravelle is a household name for those who live and reside in London, but he's also becoming a worldwide name. The handsome actor is taking on a few new roles that are going to change the game for him – and the game is already going really well for him. Right now, though, he has a lot working in his favor, and we are excited to see where things go.
1. He is an 80s Kid
He's a man who grew up back in the best decade imaginable. There was only time spent outside playing with friends and kids in the neighborhood. There was no time spent on the computer or the internet, the cell phone in your pocket thing wasn't a thing back then, and no one invented social media yet. It was good time for all of us. He was born on May 4, 1981.
2. He is Welsh
He's a man of Welsh heritage. He was born and raised in a village called Trimsaran, which is found in a place called Carmarthenshire. He went to school there, and he grew to love acting while he was a child growing up in the area. He likely has very fond memories of his childhood and pursuing his dreams from such a young age.
3. He was a Theater Student
Growing up, he was part of the youth theater. He attended the Llanelli Youth Theater. After he was done there, he enrolled in courses at the Royal Academy of Dramatic Art, which is where he graduated with a degree. From there, he continued to work in the acting industry going into the theater and doing his thing.
Being able to work with him on the set of Mr. Selfridges was something that he thoroughly enjoyed. It was a time in his life that was good for him, and he felt that working with Piven was something of a gift. He loves the actor's energy and what he brings to the table when he's acting, and he cannot imagine anyone else being cast in the title role as the man who introduced the world to one of the most famous stores in the United Kingdom.
5. He is Living in London
It's not uncommon for people to move from home as they grow up and put down roots in a new place, and that is what he did. However, his move was strategically based on the fact that he knew he'd become an actor. He made the decision to head straight to London, and that is currently where he is based.
6. He Enjoys Visiting Wales
When he has a chance to head home and visit Wales, it is an experience he enjoys. He loves to return, and being there is good for him in so many ways. He gets to see family and his friends, he gets to fit in with his strong accent, and it feels like home.
7. He is Bringing a Classic Back
He recently announced that he is going to be part of a classic that is being brought to life, and to say he is excited is an understatement. Charles Dickens wrote Great Expectations, and now it is being brought to television, and he is part of an ensemble new cast. He's thrilled to take part, and the world is excited to see how this will go.
Do we need to elaborate on this one? The Queen as is The Queen of England, and she smiled and shook his hand. What a beautiful moment, and what a situation to find yourself in. She is rumored to be a sharp and delightful woman while also maintaining her serious role as the Queen, and what an honor.
9. He is Official
Some people think that the biggest thing in life is getting that little blue checkmark next to their name on Instagram, but we don't know that this is something so major. He's got one, though we do realize he is supremely famous. He's only shared 16 posts and he only has 1,500 followers, so it's not a major account. Yet he has a blue check.
10. He is Private
At the end of the day, this is a man who is just excited to do what he does. He talks a lot about his work, but he says next to nothing about his personal life. He likes to keep that to himself, and he likes to focus on things that are important to him in a different manner. He is someone whose work comes first.
Tell us what's wrong with this post? How could we improve it? :)
Let us improve this post!