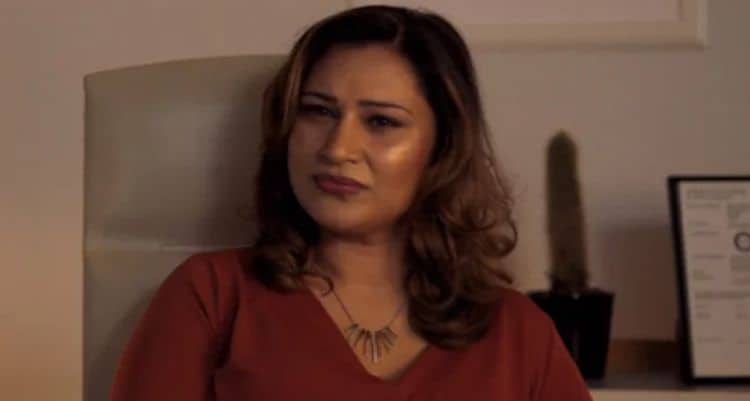 When Chetna Pandya was born, she probably did what most kids do and changed her mind about a thousand times thinking of what she wanted to be when she grew up. Some kids want to be a pirate or a princess or a doctor or a nurse or a teacher, and some want to be astronauts or vets. It all depends on the child. While Pandya might have dreamed of one day becoming a famous actress, it's unlikely she knew just how well she'd do in the industry. She's a talented actress who has been in the business for well over a decade-and-a-half, and she's someone her fans should get to know better.
1. She is Inherently Private
If there is one thing we've come to learn about Pandya, it is that she is inherently private. There is little information circulating the internet about this actress, and much of it is speculation. She doesn't share too much about herself, she doesn't appear to do many interviews, and she seems to have made it her mission in life to keep as much to herself as possible. Good for her. That's so important when you live a public life.
2. She is English
She is a Londoner through and through. We are left with the distinct impression that she was born and raised in London, and that it's been her home her entire life. Of course, even when someone moves away from home and to a new city or even country, there's little that doesn't feel like 'home' when they go back to the place they grew up.
3. She Celebrated 40 in 2021
According to a post on her Instagram page, she celebrated the big 4-0 on August 19, 2021. This means she was born on August 19, 1981, unless she posted her own birthday celebrations a little late. This makes her an 80s baby all the way, and (while biased) the 80s was the best decade in which to grow up.
4. She Embraces Aging
It's a beautiful thing to age. To age well and with content is another beautiful thing. So many fear aging. They're no longer young or as beautiful or as whatever as they wanted to be forever, but the simple truth of the matter is that you are more beautiful, more amazing…just better as you age. Aging is a good thing, and Pandya is embracing her new decade with excitement.
5. She's Artistic
One of the most beautiful things about being an artist in any form is the artistic nature that you grow up with. While Pandya is not a physical artist in the sense she makes tangible art you can hang on your walls, she is an artist in that she acts and tells a story using herself to do so. But, she's also quite a talented artist. She once painted a lovely tile while spending some quality time with friends, and there is a chance she's exceptional.
6. She is a Mom
While she keeps her private life very much to herself, she does share the occasional snippet of her home life with her fans. She's a mom, though she doesn't speak much about her daughter – likely to keep her life as normal and private as possible. She does have a daughter, though, and being a mom appears to be her favorite thing in the world.
7. She is a Single Mom
We don't know much about her daughter, but we know even less about her daughter's father. We know that Pandya is a single mom doing a great job raising her own daughter. From the small bit that she posts online about her daughter, she seems like a lovely child who makes cards for her mom, brings her breakfast in bed, etc. She seems like a very thoughtful young lady.
8. She is Not Big on the 'Gram
Despite her fame and how much work she's done, Pandya does not have a ton of followers on Instagram. Of course, that is a subjective sentence. What's a ton on the 'gram? Some people think having tens of thousands of followers is not many, but Pandya has something like 200 and change. It might be closer to 300, honestly.
9. She's Been in More than 24 Works
According to her Wikipedia page, she's been in more than 24 different projects. She is most famous for her role in "The Trouble with Maggie Cole," which is a project we think has taken her into a new realm of fame.
10. She's Done Some Stage Work
There is nothing more difficult for an actor than being on stage. Why? You don't get a second chance. You don't mess up, get a re-take, and get to do it all again until it's perfect. You rehearse, and then you perform. You get one chance to do it right – the first time. She was in a 2012 production as well as a 2017 production.
Tell us what's wrong with this post? How could we improve it? :)
Let us improve this post!