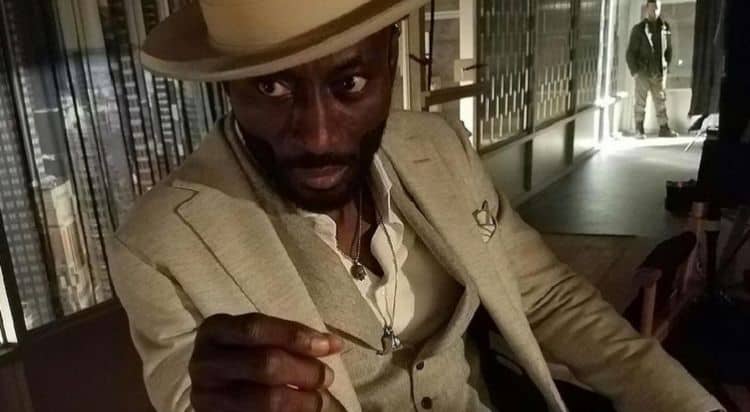 For more than 15 years, Babs Olusanmokun has been working hard in the entertainment industry. Although his journey hasn't always been smooth sailing, he has never been the type to give up. All of the work he's put in has really paid off over the last few years and his future is looking bright, too. He will have a role in the upcoming TV series Star Trek: Strange New Worlds which is set to be released in 2022. His participation in the project will likely help him gain access to more opportunities in the future and his fans are looking forward to seeing what's in store for him. Continue reading to learn 10 things you didn't know about Babs Olusanmokun.
1. He Was Born In Nigeria
Babs has become well known in the American industry over the years. For that reason, there are a lot of people out there who may have just assumed that he is from the United States. However, he was actually born in Lagos, Nigeria and he is very proud of where he comes from. It's unclear when he relocated to the United States. He currently lives in New York.
2. He Is A Black Belt
Acting isn't the only thing Babs has devoted a lot of time and effort to over the years. He is also a talented martial artist who has trained in Brazilian Jui Jitsu for many years. He is a third-degree black belt and a two-time Pan American Champion. Needless to say, he probably isn't someone you want to mess with.
3. He Speaks Multiple Languages
If you've ever attempted to learn a second language, you know how challenging it can be. That said, the fact that Babs can speak multiple languages is incredibly impressive. Babs is fluent in the following languages: Portuguese, French, English, and Yoruba. From what we can tell, however, English is the only language he's acted in – at least as a professional.
4. He Has Been In Video Games
Babs has spent the majority of his career in front of the camera, but he's also taken some steps into the world of voice acting. In 2012, Babs was the voice of Serrano in the video game Max Payne 3. He was also the voice of Baptiste in the 2018 game Red Dead Redemption II.
5. He Is Not Shy About Speaking His Mind
It's very common for people in the public eye to avoid certain topics because they're afraid of potentially offending or ostracizing some of their fans. Babs, however, doesn't have an issue discussing things that may make other people uncomfortable. He has used his platform to speak out against racism.
6. He Is A Private Person
People in the entertainment industry are often tempted to overshare once they get a taste of the spotlight. Babs has managed to avoid this temptation. Even after all of the time he's spent in the business, he has never been one to divulge much information about his personal life. Things like his relationship status or his family life have been kept away from the public.
7. He Has Theater Experience
Being in front of the camera is the goal for lots of actors because on-screen opportunities tend to be the most lucrative. That said, the stage will always hold a place in lots of actors' hearts, including Babs. He has been involved in the theater world throughout his career. Some of his stage credits include Ponies and In a Year with 13 Moons. In recent years, Babs has decided to put all of his focus on TV roles.
8. He Is A Soccer Fan
We weren't able to find any information to suggest that Babs has ever been an athlete, but he does appear to be a sports fan and he is especially fond of soccer. In the summer of 2020, Babs shared a video on Instagram with the caption "We love you Arsenal. We do".
9. He Has More Than 30 Acting Credits
If you were to take a look at Babs' resume, you'd probably be pretty impressed. Since making his first on-screen appearance in 2004, he has gone on to rack up 34 total credits (this includes his voice work in video games). He has been a part of several popular productions including Black Mirror, The Blacklist, Veronica Mars, and Law & Order: Special Victims Unit.
10. He Has Done Stunts
It's obvious that acting is Babs' main focus, but that isn't the only thing he's done in the entertainment industry. In 2014, he was the stunt coordinator for a movie called Like Sunday, Like Rain. There's a very good chance that his Brazilian Jiu Jitsu training came in very handy for this opportunity.
Tell us what's wrong with this post? How could we improve it? :)
Let us improve this post!