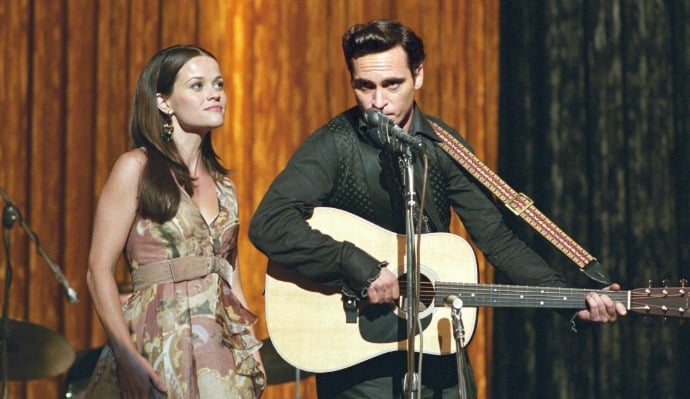 Reese Witherspoon is the kind of actress that can be the girl next door, the troubled woman that needs a bit of help, or the strong and independent type that you sincerely don't want to mess with since she can be so terribly vindictive. Her roles have changed up throughout the years and have allowed her to take on a bevy of different mannerisms but one thing that always remains the same is that her talent is great enough to meet just about any challenge that's laid down for her. So yes, a few of her movies haven't quite hit the numbers at the box office that producers would have liked to see, but as far as her parts go she's been pretty solid in most of them and has put forth a great enough effort to be called one of the best actresses in the business. There have been times when her parts don't seem to pop like usual but it's also a matter of how well the movie was received as well.
Here are a few of her best performances.
5. Election
You can't really say much more about this movie other than to call her character flat out evil. She's ambitious, she's dedicated to winning, and she was willing to steamroll just about anyone that got in her way to make the point that she wasn't going to be stopped for anything. That kind of character is really hard to take, especially when it's discovered that in the end she gets just what she wants since she knows how to play the game well enough to make sure that her tracks are covered and she's not implicated for anything. That kind of individual is the most dangerous since failure is simply not an option.
4. Wild
It would seem that sometimes you've just got to get away from everything, including yourself, if you're going to find any sense of balance. This seems to be taking it to the extreme, but at the same time it's a choice in the main character's life that takes her down a road that she didn't see but possibly needs more than anything. The decisions we make in life are after all what come to define who we are and what we believe in, and no matter how far we go or how close we keep them those same decisions are what help to shape the world that we create and have to live with for the rest of our lives.
3. Sweet Home Alabama
Imagine this: a woman from the south that was scared just to be up in the big city becomes a success and has the kind of life that a lot of women would envy and some might even do anything to obtain. She has a man that's rich and powerful and is able to buy her anything, yet she still has a husband back home that she never formally divorced. Now think about what happens when she returns home after so long and finds the love for the place that she forgot, as well as the man that she thought she couldn't stand any longer. Now think about how that would upset the life she made for herself and potentially set her back years and years. Love is a strange thing sometimes.
2. Legally Blonde
We've likely all known one or more individuals that were looked down on for their lack of intelligence only to realize that they were actually pretty smart but were used to playing up to the strengths that they'd developed early on in life. It's true that her character seems like kind of a ditz in this film and she comes by the label honestly enough, but at the same time she's still a very intelligent young woman and more than a little driven as it's shown when she finally makes her way to law school and gets in without much of a hitch. That doesn't say much for Harvard but it says loads for the character.
1. Walk the Line
While the movie wasn't exactly true to form, being a part of the entertainment industry and all, it did show a rather interesting side of Johnny Cash and June Carter that people thoroughly enjoyed even if they were old enough to remember back in the day when Cash and Carter first got together. If nothing else it was a touching story that showed at a least a small glimpse of what went into the lives and careers of a few of the most noted personalities in the music business when they were first getting started. The truthful parts of it were likely skewed but oh well, it was the performance of the cast that made it special.
Reese is extremely versatile throughout most of her movies, and that's what makes her so great.