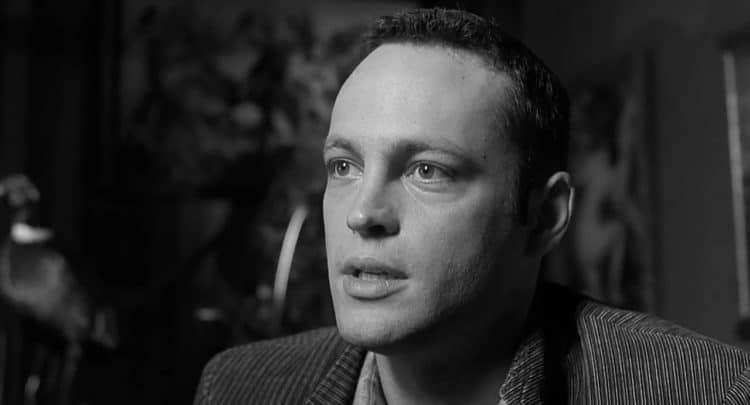 Welcome to yet another edition of Top 10 Events This Day in Movie and Television History, a series that aims to bring you all the events that went down in history over the last century, and sometimes even more, in movies and television. Today, we peek into all that went down on January 2 over the years. Get ready for a ride down memory lane!
January 2, 1889: Character Actor Walter Baldwin is Born
If you haven't heard of Walter Baldwin, it is probably because this gifted small parts actor was born way back in 1889, when the world of movies was only beginning to take shape. And as far as character actors go, Walter had quite a long list of credits to his name. And to think that offering credit wasn't even too much of a norm back then, so you can only imagine how many more movies Walter must have been a part of that no one would ever know! A First World War veteran and a familiar face in movies for more than half a century, anyone who has watched The Andy Griffith Show or The Best Years of Our Lives will probably recognize Walter as Floyd the Barber in the former and the father of the disabled soldier in the latter. Before he first appeared in feature films in 1939, at the age of 50 nevertheless, Walter was a regular face on the stage, appearing in quite a few plays on Broadway. But once he made an appearance in movies, he never looked back, playing character roles in more than 120 movies — that we know of!
January 2, 1955: The Bob Cummings Show Premieres on NBC
The Bob Cummings Show was an American sitcom that first made its debut on American television on January 2, 1955, and regaled audiences for more than four years before pulling down the curtains and bidding goodbye to the audience on September 15, 1959. Also known as Love That Bob, the show was first telecast on NBC, then CBS, and then appeared on NBC again before Bob himself shut it down citing several reasons from his need for a break to taxation problems. While on air, the show provided quite a lot of entertainment and bagged several awards including Emmy nominations for Best Comedy, Best Actor in a Continuous Role, and Best Actress in a Supporting Role. Although Bob never won an Emmy as the lead character in the series despite several nominations, Ann B. Davis did bag a Best Supporting Actress Emmy Award for the show. In fact, so popular was Ann's character that it inspired the popular Pepper Potts character from the Iron Man comics fame.
January 2, 1966: First NFL Title Game Broadcasted in Color
There was a time when the advent of colors on television screens was considered a technological marvel and one such time was January 2, 1966, when the first NFL championship game was telecast in color on television. A game between the Green Bay Packers and the Dallas Cowboys, which the former won with the scoreboard reading 34-27, this was also the first game to be played on the same day as the title game for the AFL. The winners would then go to Los Angeles a couple of weeks later to meet in a clash of the titans in what would soon become the ever-popular and epic showdowns in sports — Super Bowl. Telecast by CBS, the game on television had Jack Buck, Ray Scott, and Frank Gifford as the announcers.
January 2, 1968: "Show Me the Money" Fame Cuba Gooding Jr. is Born
An actor well-known for his impactful screen presence and multi-talented personality, it was on January 2, 1968, that Cuba Gooding Jr. was born in the Bronx, New York City. Born into a creative family, Cuba's first real break in the entertainment industry came when he showed off his moves as a breakdancer at the 1984 Summer Olympics in LA, performing with none other than Lionel Richie. Also a Japanese martial artist, Cuba began his acting career in 1987, bagging small roles in television shows like Hill Street Blues, MacGyver, Coming to America, and more. His first major role came as Tre Styles in the movie Boyz n the Hood, a John Singleton crime drama that's considered a modern classic. After more meaningful roles in movies like A Few Good Men, Judgment Night, and Outbreak, Cuba finally hit the jackpot, winning the Academy Award for Best Supporting Actor for his role in Jerry Maguire.
January 2, 1975: Dax Shepard is Born
Actor, comedian, writer, director, and lately, one of the most popular podcast hosts in America, Dax Shepard was born on January 2, 1975. Known for his roles in movies such as Without a Paddle, Zathura: A Space Adventure, Idiocracy, Hit and Run, and the highly popular CHiPS. His longest run in entertainment, though, came in the form of his portrayal of Crosby Braverman in the hit series Parenthood. Today, Dax spends most of his time with his family made up of the equally talented and enthusiastic Kristen Bell and their two children, and as the host of the Armchair Expert podcast. In the news for several pathbreaking social ventures such as the couple's decision to remain unmarried until same-sex marriage was legalized in the State of California to advocating the California Senate Bill 606, the no kids paparazzi bill, Dax is quite the socially responsible celebrity. From a 1998 movie credit that labeled him "Guy Vomiting at Party" to nominations at the People's Choice Awards, Dax sure has come a long way!
January 2, 1985: Superstition Released in the US
Although the movie was made in 1982, several bans prevented it from being shown to the audience and finally, on January 2, 1985, Superstition began to show in theaters across the US, although the movie eventually made its way to the theaters of New York City only three weeks later on January 25. Starring James Houghton, Albert Sami, Lynn Carlin, Larry Pennell, Jacquelyn Hyde, Robert Symonds, Heidi Bohay, and Maylo McCaslin in leading roles, this horror flick directed by James W. Robertson follows the story of a witch executed in the 17th century out for vengeance. Also released under the title The Witch in the United Kingdom, the movie, although it was filmed in LA, could only find permission to release in Italy in 1982. Even its release on US soil was a brief affair in theaters until it was finally released in the Direct To Home format. Superstition may have faced several hurdles from negative reviews to release delays but fans quite enjoyed the transgressions in the movie, making it one of the popular horror movies of the time.
January 2, 1990: Sting Joins The Four Horsemen
1990 was a great year for wrestling and with the WWE managing to have audiences glued to their television sets through one pummelling sequence after another, it was no surprise that the news of Sting joining The Four Horsemen was news that garnered a lot of attention. Although the partnership was short-lived — Sting eventually left the group to become World Heavyweight Champion — Sting's inclusion into the group was a landmark event that year. A title match against Flair left Sting with the difficult decision of going against a member of his own group for a title match, and although his new group members persuaded him not to go ahead with the fight, Sting refrained. Eventually kicked out of the group and suffering a knee injury in the melee that ensued, Sting would be seen on television walking around on crutches for at least six months before recovering enough to get into fights once again.
January 2, 2004: Secret Things Released in LA
An erotic thriller that made headlines for all the wrong reasons, Secret Things was described by Variety magazine as a "taut, juicy feast" and the erotic storyline of the movie sure does justice to the tag. Directed by Jean-Claude Brisseau and starring Coralie Revel and Sabrina Seyvecou, the film features some of the extremities of modern cinema where erotica is explored through various lenses and introduced into the mainstream via a storyline that is only just credible enough. Although the movie received mixed reviews, it found recognition worldwide, even bagging the French Cineaste of the Year Award at the 2003 Cannes Film Festival.
January 2, 2010: Vince Vaughn Marries Kyla Weber
Rightfully considered one of the most iconic comedy actors of our time, Vince Vaughn has a long line of successful movie titles to his credit. From Wedding Crashers, Old School, Dodgeball, and Swingers, to Hacksaw Ridge, Freaky, True Detective, and The Break-Up with Jennifer Aniston, Vince has raked in quite a lot of success for himself in Hollywood. In 2010, Vince gave his personal life a boost too, marrying Kyla Weber, a Canadian realtor. With the famed Armour House at the Lake Forest Academy in Illinois as the venue, Vince tied the knot on January 2, 2010. A son was born to the couple the same year and in 2013, the family was blessed with a daughter.
January 2, 2015: The Woman in Black 2: Angel of Death Released
Released in theaters across Canada and the US on January 2, 2015, The Woman in Black: Angel of Death is a supernatural horror film and the sequel to the 2012 movie, The Woman in Black. With a cast led by Phoebe Fox, Adrian Rawlins, Jeremy Irvine, Leanne Best, Helen McRory, and Ned Dennehy, the 98-minutes film was directed by Tom Harper. Although it wasn't too well-received by audiences, the movie does have some interesting visuals and twists in the tale and has an especially interesting storyline too. It remains the general opinion of fans that if it was only made a little better, it could have been up there amongst the classics.
Another Day Goes By!
As we wrap up this list of Top 10 Events This Day in Movie and Television History, all we can do is prepare for yet another day of interesting stories, anecdotes, and happenings from movie and television history. We hope you're enjoying the ride! Keep watching this space for more interesting lists from Hollywood and beyond!equally talented and enthusiastic Kristen Bell
Tell us what's wrong with this post? How could we improve it? :)
Let us improve this post!