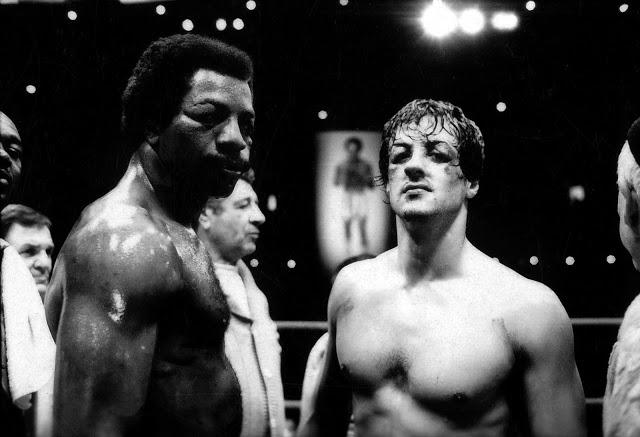 Happy New Year Everyone! It's the first day of the new year and we've got some great news for you! As diehard movie fanatics who swear by anything and everything even remotely associated with movies, it feels to begin the new year with our brand new series on Top 10 Events This Day in Movie History. As far as movies are concerned, there are dozens of headlines and happenings that keep popping up on the entertainment horizon every day, and yet, there are a few historical events that deserve a place of honor. Our lists in the Top 10 Events This Day in Movie History segment aim to do just that! Each day, we will bring to you some of the most historical events that occurred on that day and revive your movie instincts by telling you as much as we can about these events too. Ranging from births to goodbyes and everything else in between, this list is sure to let you in on loads of information! So, here's our Top 10 Events This Day in Movie History for January 1!
January 1, 1912: Founding of the British Board of Film Censors
On the first day of the year 1912, the British film industry received a huge boost with the establishment of the British Board of Film Censors. Also known as the BBFC, the non-governmental organization changed its name to the current British Board of Film Classification in 1984. The long history that the board has enjoyed over the last century and more also means that it is one of the oldest film certification bodies in the world. Well, as much as we hate censorship and the curbing of the creative spirit, we also know that without industry watchdogs like the BBFC to keep an eye on all that is served to audiences, we wouldn't have these levels of creativity nor brilliance to applaud!
January 1, 1938: Some More Wedding Bells for Stan Laurel!
Who doesn't remember the thin and wiry Laurel of Laurel and Hardy fame! Honored, for a lifetime of great work with his partner Oliver Hardy, with the Academy Honorary Award at the 33rd Academy Awards in 1961, among a host of other recognitions, Stan had quite a lot going on in his personal life too. First in the news for going steady with his partner Mae Charlotte Dahlberg from 1917 to 1925, Stan then got married to Lois Nelson in 1926, only to be divorced eight years later in 1934. The very next year, he was married to Virginia Ruth Rogers and then went through a divorce in 1937. On January 1, 1938, Stan married Vera Ivanova Shuvalova but this was short-lived too. After two years, the New Year wedding magic fizzled out too and Stan again married Virginia in 1941. Another divorce later — his second marriage to Virginia lasted until 1946 — he married Ida Kitaeva Raphael the same year, to whom he remained married until his death.
January 1, 1956: Gene Hackman Weds Fay Maltese
A brilliant actor, who even Kevin Costner says was the best he ever worked with, Gene Hackman is well known for his impactful roles in Mississippi Burning, Unforgiven, Bonnie and Clyde, Enemy of the State, I Never Sang to My Father, and The French Connection, among others. Born January 30, 1930, Hackman married Faye Maltese on January 1, 1956, and the couple stayed together for 30 long years before they divorced in 1986. They had three children together. Five years later, in 1991, Hackman married Betsy Arakawa. Hackman, now 91, is enjoying life away from the limelight and enjoying the finer things in life like cycling!
January 1, 1976; Rocky Balboa Fights Apollo Creed for the First Time
We know we are mixing fiction with reality here but we all know how thin a line that is! The Rocky series is one of the most iconic movie series of all time and one cannot deny that irrespective of one's penchant for boxing or any forms of bodily violence, these Sylvester Stallone movies sure brought out a lot of emotion in us. The rivalry between Apollo Creed and Rocky Balboa, one that as easily turns into a strong friendship after the fights were done, is one of the strongest human bonds portrayed on screen. Well, in movie history, on January 1, 1976, Apollo and Rocky got into the ring for the first time and would go on to fight one of the bloodiest yet respectable and memorable fights in movie history!
January 1, 1994: The World Bids Goodbye to Cesar Romero
We may all know Joaquin Phoenix as the Joker but there was a time when only the mention of the villain's name was enough to conjure an image of no one else but Cesar Romero. And if you don't know why, well, Romero was the actor to play the villainously weird and quirky Joker on screen. The role then went to Jack Nicholson and Heath Ledger before being revived by Jared Leto, and finally, Phoenix. An actor and an activist, Romero has dozens of movies TV shows to his name and continued working in the film and television industries, playing out various characters late into his life. He passed away on January 1, 1994, at the age of 86.
January 1, 2003: Sony Pictures Home Entertainment Releases Metropolis on Video
On January 1, 2003, anime fans around the world received a New Year's treat from Sony Pictures Home Entertainment in the form of the video release of Metropolis, an anime sci-fi adventure that was rated PG 13 for its depictions of violence and destruction. Based on a storyline that had a Japanese detective and his nephew go on an adventure to find out more about what a dangerous scientist was up to, the hand animation movie that was tagged "the most spectacular anime in motion picture history" had a running time of 107 minutes. Although it didn't do too well at the box office, in the US, or worldwide, it was well-loved by true anime fans across the globe.
January 1, 2008: Solstice Releases in DVD
The first day of the year 2008 saw the release of the Daniel Myrick directed Solstice. Written by Myrick, Martin Musatov, and Ethan Erwin, the movie starred Elisabeth Harnois, Shawn Ashmore, and Hilarie Burton in the lead roles. A budding actor back then, Amanda Seyfried was part of the cast too. A mystery horror movie with a captivating plot that revolves around the suicide of the main protagonist Megan's twin sister Sofie and is played out an outing with friends during the summer solstice. Shot under challenging conditions following the destruction that Hurricane Katrina left behind in Lousiana, the movie, although it went straight to DVD, is considered a must-watch in the horror-mystery genre.
January 1, 2018: 300 Women from Hollywood Team Up to Launch the Time's Up Campaign Against Sexual Harassment at the Workplace
The Time's Up campaign made news for more reasons than one and was a milestone event in the fight against sexual harassment. One of those rare occasions where the biggest celebrities in the world joined hands to fight against social injustice and prevailing adverse circumstances for humankind, the campaign made as many headlines for the glamor quotient associated with the campaign as it did for the social evil it was aimed against. Triggered by the infamous Harry Weinstein sexual harassment episode and the subsequent rise in the #MeToo movement, the campaign aimed at supporting women who were harassed at their workplaces. The campaign continues to gain the support of female celebrities from Hollywood and beyond and is going strong even four years after its launch.
January 1, 2021: Shadow in the Cloud is Released on VOD and Digital
An out-and-out berserk popcorn entertainer, the Chloe Grace Moretz action movie Shadow in the Cloud, first made its appearance on Video on Demand and Digital on January 1, 2021. Although the movie had already debuted at the Toronto Film Festival on September 12 the previous year, the new year brought it to a wider audience. An action horror film, this one also had Taylor John Smith, Nick Robinson, Beulah Koale, and Callan Mulvey adding to the action. The thrills never stop coming and nor do the twists on this weird plane ride that has some great action sequences playing out in the sky! Set against the backdrop of World War II, the movie has Captain Maude Garrett, played by the inimitable Moretz, joining the crew of a B 17 bomber named The Fool's Errand. With a top-secret package to deliver, it's now up to Moretz and her crew to get each other safely to their destination, while enemy airplanes and alien entities attack them from all fronts!
January 1, Any Year: Taylor Swift's New Year's Day is a Departure from the Usual Melee
New Year's Day is all about nursing hangovers and reliving the memories of loud and fun parties. And although things are just as boisterous with the celebrity world, there are a few bits and bytes from the movie and television world that help us rewind, relax, and reminisce too. One of them is Taylor Swift's number New Year's Day. A sweet and emotional number that even made Jimmy Fallon shed a tear — one of the lines from the song "squeeze my hand three times" reminded the host of his mother who would do the same to him — this one's a great one to look back on the people you have loved and lost and prepare for a great year ahead with life's lessons in tow!
Let's Wrap Up for the Today!
As much as we'd love to go on and on with our list, we do have to dig into our files and bring you some great events in movie history tomorrow too! So see you all tomorrow — January 2 — with yet another interesting list of events from movie history!Gene Hackman
Tell us what's wrong with this post? How could we improve it? :)
Let us improve this post!