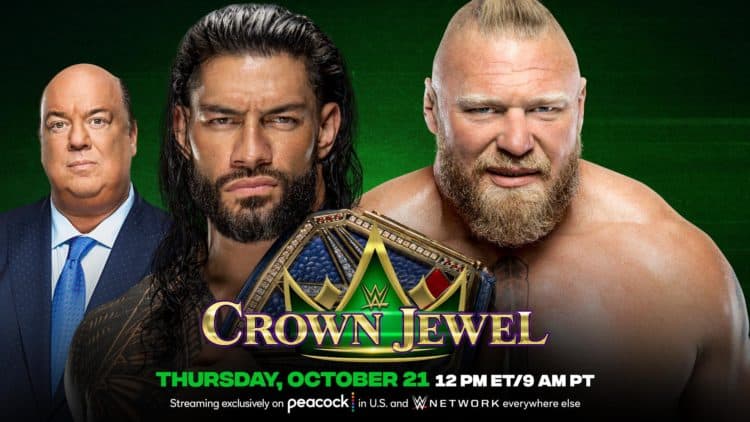 WWE held their latest Crown Jewel event in Saudi Arabia earlier this week, with the card being star-studded with stars such as Roman Reigns, Brock Lesnar, Edge, Randy Orton, Goldberg, and AJ Styles. Despite a WrestleMania style card, the event was very predictable, with the outcome of every match being very obvious before Crown Jewel even began. But, it was still an event worth watching and we're excited to see how this will play into storylines going forward as we head towards Survivor Series next month. Here are the results and a breakdown of every match at WWE Crown Jewel 2021.
Edge vs Seth Rollins – Hell In A Cell Match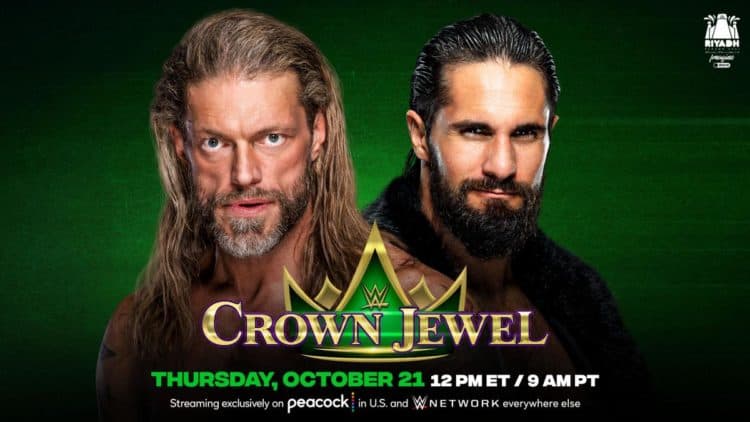 Crown Jewel kicked off with Edge facing Seth Rollins in a Hell In A Cell match. The match was the conclusion of their epic trilogy of matches which began at Summerslam 2021. Throughout the match, various weapons were used including a chair, ladder, tables, and a steel pipe. Following a missed Stomp onto a steel chair by Rollins, Edge managed to apply a Crossface to Rollins, using a steel pipe inside his mouth, before performing his own Stomp onto a chair to score the win and end the feud.
Winner: Edge
Mansoor vs Mustafa Ali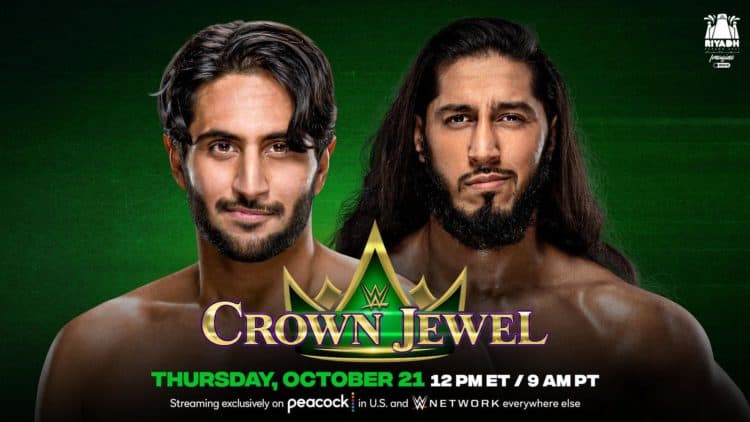 With Mansoor being from Saudi Arabia, it seemed like it would be the logical choice for him to win the match, which he did. Mansoor and Ali were a team for a few months before breaking up following the recent Draft. The match itself was fairly good, with both Superstars showcasing their high flying abilities. The match concluded after Mansoor performed a neck breaker for the win. After the match, Ali attacked Mansoor before being confronted by Tareg Hamedi, a martial artist who competed in the 2020 Olympics earlier this year. Hamedi and Mansoor celebrated in the ring afterward.
Winner: Mansoor
RK-Bros (Randy Orton & Matt Riddle) vs AJ Styles & Omos – Raw Tag Team Championship Match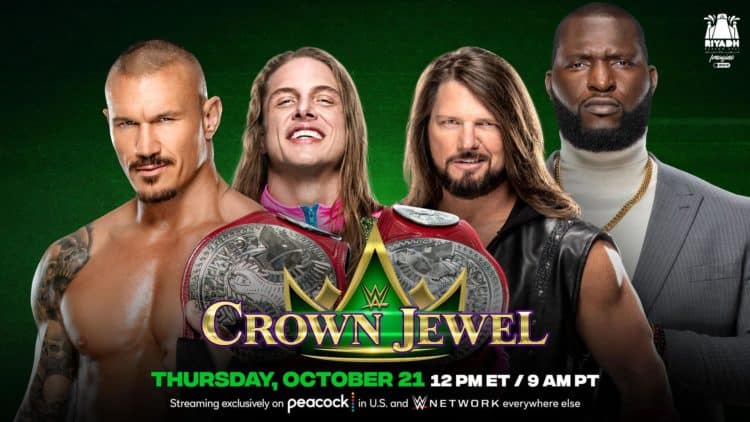 Hopefully, this marks the end of the team of AJ Styles and Omos. While we're not knocking Omos, the team certainly holds AJ Styles back and we hope he returns to singles action now as this is where he shines. The team of Randy Orton and Riddle successfully defended the Raw Tag Team Championships after Orton countered a Phenomenal Forearm attempt into an RKO followed by Riddle performing the Floating Bro for the win.
Winner: RK-Bros
Zelina Vega vs Doudrop – Queen's Crown Tournament Finals Match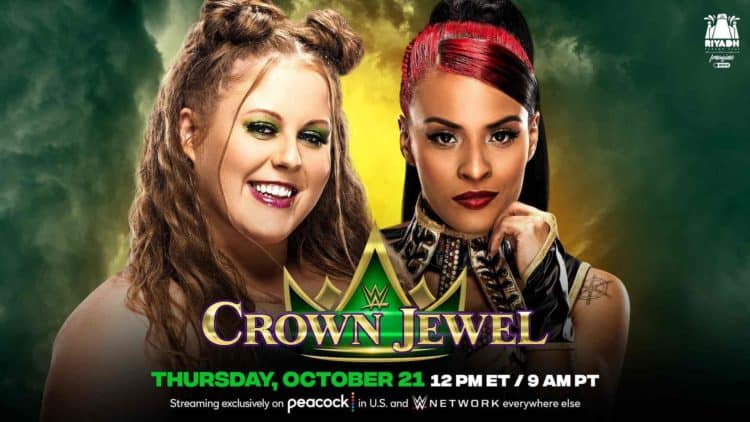 The Queen's Crown tournament finals saw Doudrop take on Zelina Vega. As expected, the match had a David vs Goliath story arc to it, with Vega being the much smaller competitor who tried to utilize her speed while Doudrop used her size to try and take out Vega. In the end, Zelina Vega managed to win following a Code Red to become the first Queen's Crown winner.
Winner: Zelina Vega
Goldberg vs Bobby Lashley – No Holds Barred Match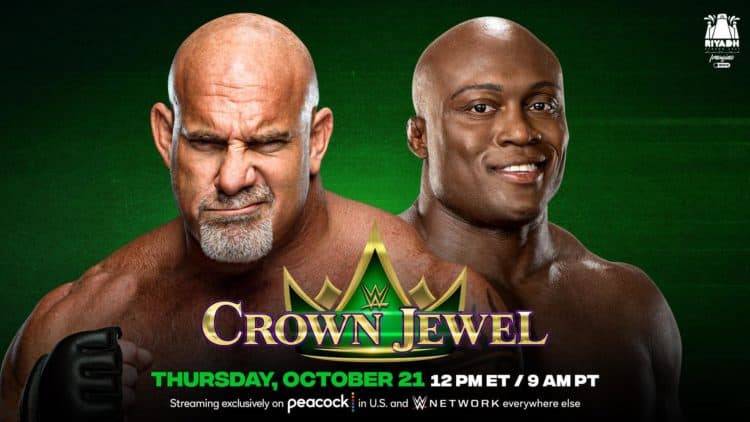 Following Summerslam 2021, which saw Lashley attack Goldberg's 15-year-old son, it was finally time for the veteran Superstar to get his revenge on the former WWE Champion. Lashley dominated the early match, primarily targeting Goldberg's leg by placing it in a chair and stomping on it to prevent him being able to perform the spear. Lashley missed his own spear and went through a table in the process, which allowed Goldberg to perform a Jackhammer, followed by a spear. The Hurt Business got involved in the match, but Goldberg was able to make quick work of them, before spearing Lashley off the entrance stage through tables to win the match.
Winner: Goldberg
Finn Balor vs Xavier Woods – King Of The Ring Finals Match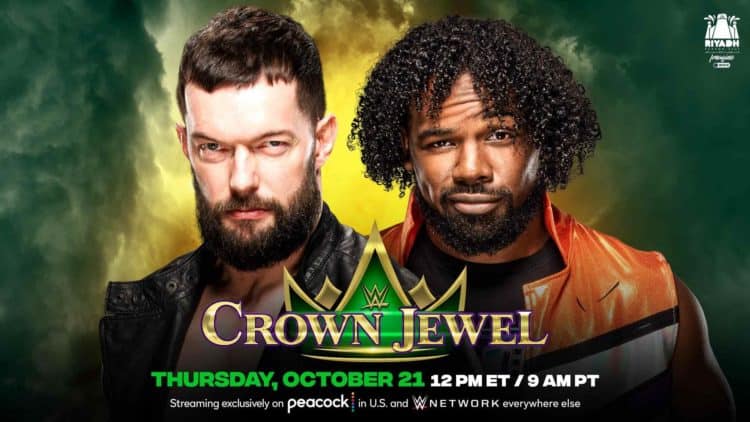 Xavier Woods earned his first singles accolade in WWE by defeating Finn Balor to become the latest King of the Ring. The near 10-minute match was really good and really helped to showcase Woods' ability as a singles competitor, something we haven't really seen during his time in WWE. The match ended after Balor missed his Coupe de Grace finisher which allowed Xavier Woods to hit a Diving Elbow Drop from the top rope to become the King of the Ring.
Winner: Xavier Woods
Big E (C) vs Drew McIntyre – WWE Championship Match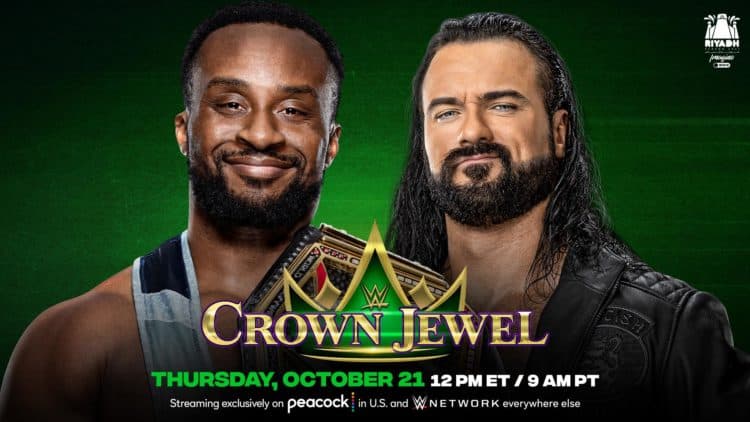 Big E successfully defended his WWE Championship against Drew McIntyre in one of the hardest hitting matches of the event full of many power moves and submissions. McIntyre pulled out all of the stops, hitting Big E with a Spinebuster, Michinoku Driver, Glasgow Kiss, Shock DDT, and a Claymore Kick. But, Big E was able to secure the pinfall win after hitting two Big Endings to retain his WWE Championship.
Winner: Big E
Becky Lynch (C) vs Bianca Belair vs Sasha Banks – Smackdown Women's Championship Match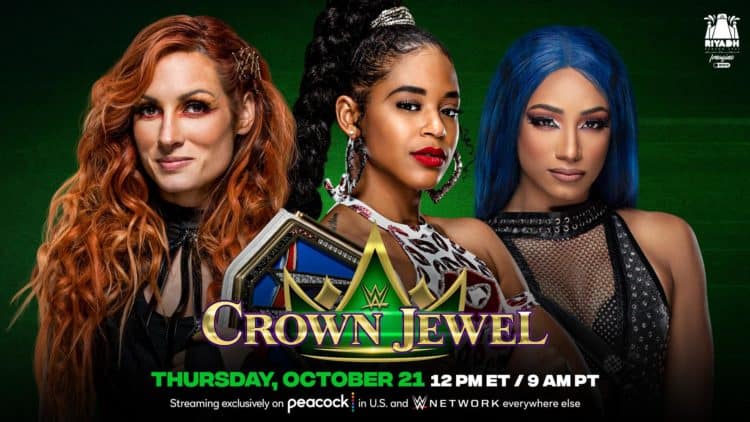 Becky Lynch returned at Summerslam 2021 and won the Smackdown Women's Championship from Bianca Belair in under 30-seconds in one of the most shocking moments of the year in WWE. At Crown Jewel, The Man defended the title against both Bianca Belair and Sasha Banks, with Lynch able to retain after performing an Inside Cradle on Sasha Banks and using the ropes for leverage to win the match.
Winner: Becky Lynch
Roman Reigns (C) vs Brock Lesnar – WWE Universal Championship Match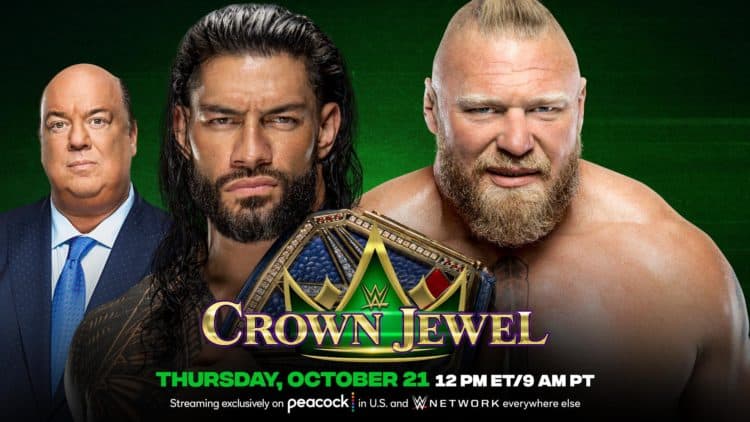 The main event saw Roman Reigns defend his Universal Championship against Brock Lesnar. As we've seen in previous matches between the two, it was full of German Suplexes, Superman Punches, and Spears, with those three moves making up the vast majority of their movesets. It looked like Lesnar was going to win the match before the Usos attacked Lesnar with a double Superkick, which allowed Reigns to use the title to attack Lesnar and retain the championship. Although it was a good match, we hope this means that Reigns vs Lesnar won't be taking place at WrestleMania which is the current expected main event.
Winner: Roman Reigns