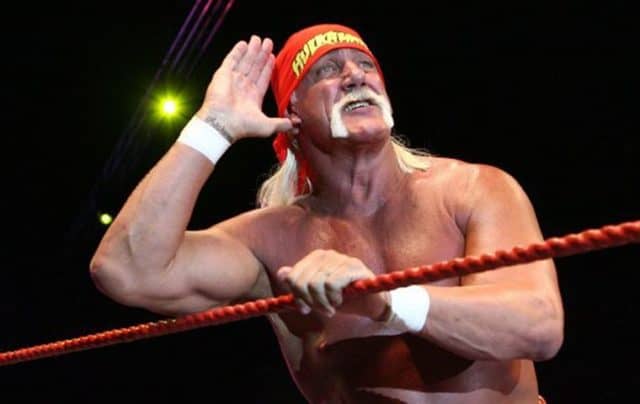 It's hard to believe that it's been two years since the WWE fired Hulk Hogan following the posting of a sex tape and racist tirade by Gawker. Since that time Hogan's won a $100 million defamation suit against the gossip website, and has been on his best behavior. He's kept a relatively low profile, stayed out of trouble, and the only crazy thing I've seen him done is this ridiculous Dutch commercial.
Hogan's hinted at a possible return to the WWE before though never confirmed it. It seems that each time his name his brought up in the media it relates to a potential return. The latest news of Hogan making a WWE return centers on Wrestlemania. According to Uproxx
As it so happens – in totally coincidental timing – Hogan will be in Orlando for WrestleMania week. Hogan will be opening a second location of Hogan's Beach, according to Growth Spotter, with the grand opening taking place on Thursday, March 30. He also has autograph signings from March 29 through April 4, and his signing schedule on April 2 is listed as running from noon to 4 p.m. … which would leave him a short drive from Camping World Stadium (the site of WrestleMania 33), and would get him there in plenty of time for the venue's listed 5:30 p.m. start time.
Nearly everyone inside and outside of the industry thinks that a Hogan return to the WWE is inevitable. It's just a matter of how that return is going to be made that people are speculating on. Wrestlemania would be a very fitting comeback event for the Hulkster and I personally think it'll happen in Orlando.