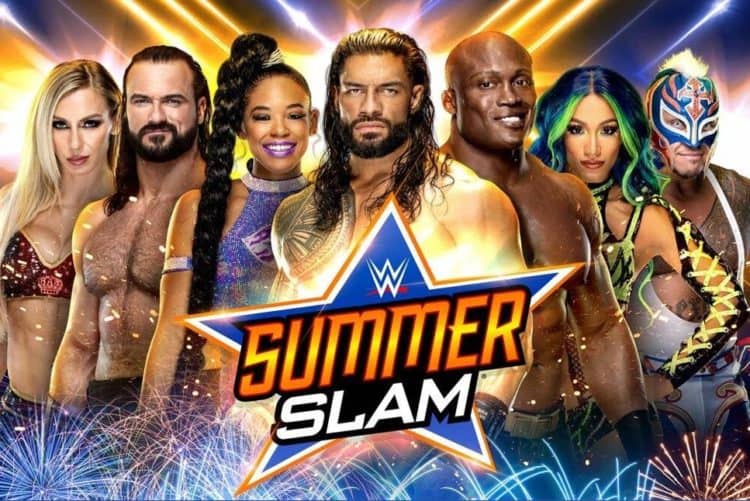 The biggest party of the year is almost here as Summerslam 2021 is set to take place this weekend. In total there will be 10 matches with most championships on the line, as well as some scores that are about to be settled. Here is our prediction for all of the matches taking place at Summerslam 2021.
Nikki A.S.H. (c) vs Rhea Ripley vs Charlotte Flair – Triple Threat Match For The Raw Women's Championship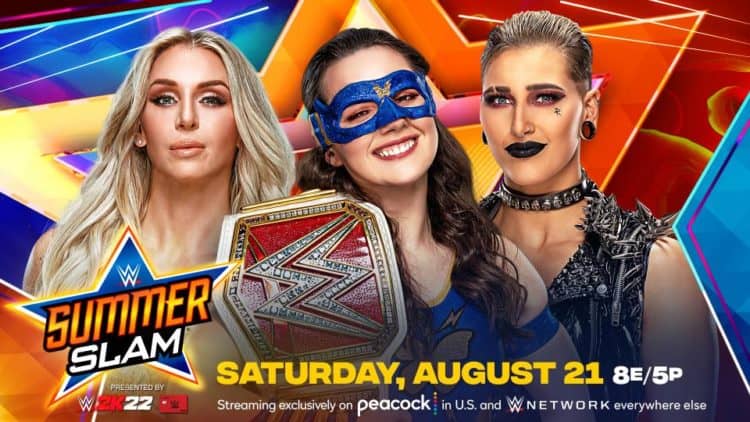 Nikki might almost be a superhero, but she is currently the Raw Women's Champion. At Summerslam 2021 she will defend it against both Rhea Ripley and Charlotte Flair. This one is a really tough one because in order to build her up as a star, Nikki should retain. But, Rhea Ripley has been white-hot since she debuted on the main roster so giving it to her would make sense. Charlotte Flair is also taking after her father, Ric Flair, by winning championship after championship. Speaking of Ric Flair, with him recently leaving WWE, it is possible that Charlotte could eventually follow, so WWE may choose to keep it off her. For this match, I'm going to say that Rhea Ripley will walk out of Summerslam with the Raw Women's Championship.
Bobbly Lashley (c) (With MVP) vs Goldberg – WWE Championship
This match has been months in the making and now the two powerhouses will finally be facing off. With Goldberg making his return to the company, it seems like a logical choice that WWE will put the title on him. But, he is only contracted for around 2-4 matches per year, meaning the title will be off WWE TV for quite some time. With the two Superstars being very similar in style, it would also make sense for Goldberg to put over Lashley to further cement him as a top star in the company. So, my prediction is Bobby Lashley will retain.
The Usos (c) vs Rey & Dominik Mysterio – Tag Team Match For The Smackdown Tag Team Championships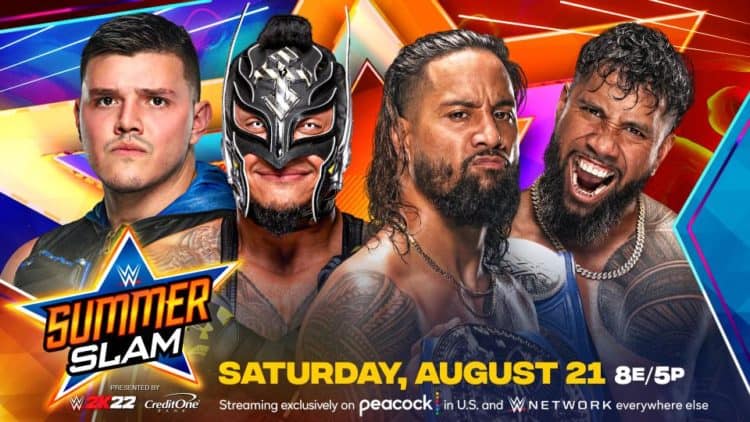 The Usos are set to defend their titles against the father and son duo of Rey and Dominik Mysterio. So far, Dominik Mysterio has been really impressive and it would be great to see the Mysterio's capture the gold together, so I'm going to hedge my bets here and say that they will.
Bianca Belair (c) vs Sasha Banks – Smackdown Women's Championship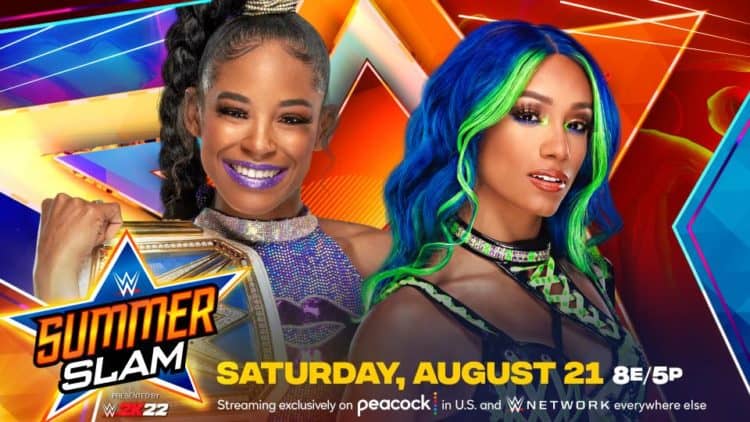 Bianca Belair won the Smackdown Women's Championship from Sasha Banks at WrestleMania 37 and has held onto it ever since. The two are set to face off once again at Summerslam and this is a really tough one to predict. While her run has been long which could indicate a Sasha win, she has been elevated a lot since her win and the fans are behind her, so it could be wise for her to keep the belt. My prediction is that Bianca Belair will retain at the biggest party of the summer.
Edge vs Seth Rollins – Singles Match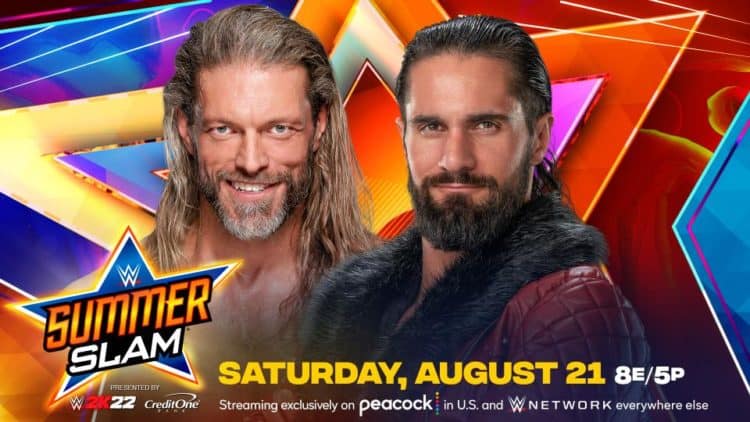 Seth Rollins cost Edge the Universal Championship at Money In The Bank, which then set up a feud between the two. When Rollins came to the WWE Edge was already retired, meaning their paths never crossed. But with many similarities between their styles, it was always a match people wanted to see. Now that Edge is back it can finally happen, and it is happening at Summerslam 2021. While this is a tough one to call, I think that Seth Rollins will win, with Edge looking to put over the younger star. Whichever way the match goes though, I will be happy with the outcome, I just want to see this match finally take place.
Sheamus (c) vs Damien Priest – United States Championship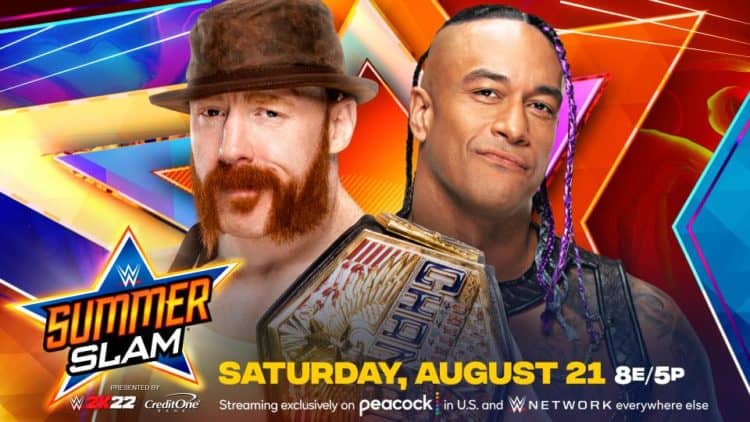 Sheamus is set to defend his United States Championship against Damien Priest. In recent months we have seen the fans get behind Damien Priest and I think his time is now to capture a championship on the main roster, and what better way to start. I predict that Sheamus will drop the belt to Priest this weekend.
Drew McIntyre vs Jinder Mahal – Singles Match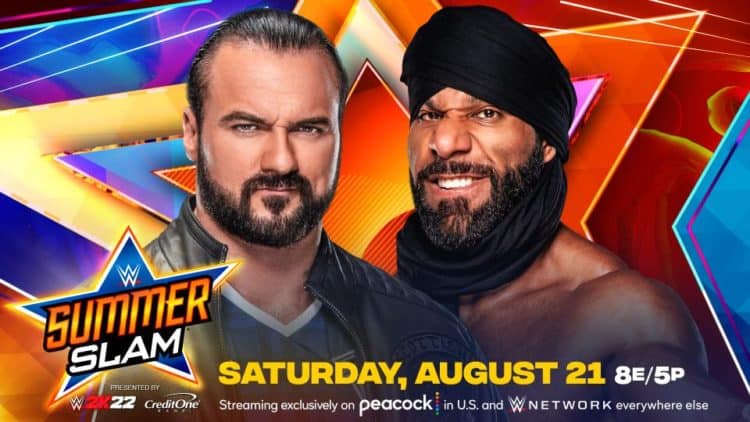 The former 3MB teammates will collide at Summerslam, and this is an easy one. With McIntyre spending much of 2020 and early 2021 at the top star in WWE, it is extremely likely that he will win this match, so that is my prediction.
Alexa Bliss vs Eva Marie (With Doudrop) – Singles Match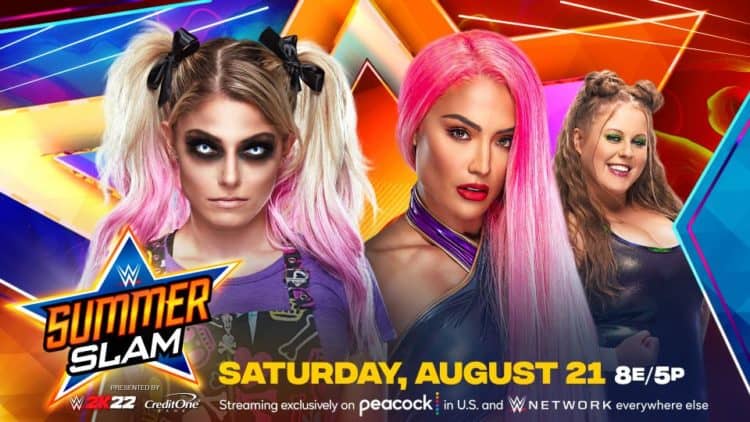 The recently returned Eva Marie will face Alexa Bliss this weekend and this one could go either way. Alexa Bliss is one of the hottest stars on the roster now, continuing the work that she did with the Fiend over the last year or so. But it also looks like WWE are trying to push Eva Marie, so I think that Eva Marie will walk away the winner of this match.
AJ Styles & Omos vs RK-Bro – Tag Team Match For The Raw Tag Team Championships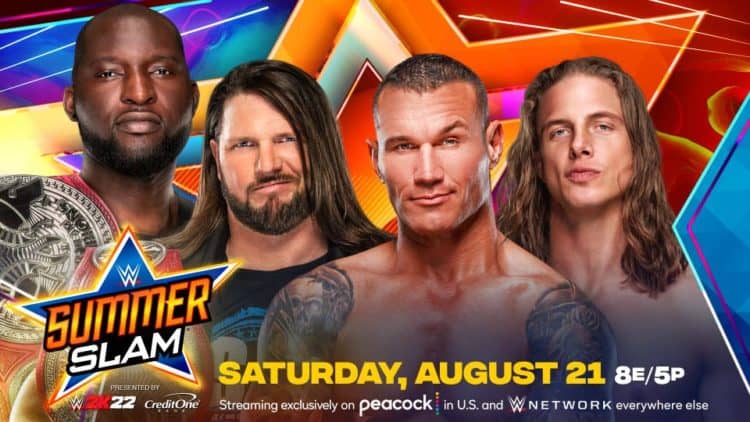 RK-Bros have become one of the most popular tag teams in WWE over the recent weeks, so this one seems like an easy choice. I think it is time for the unlikely pairing to capture WWE gold together and continue their run as a successful and dominant tag team.
Roman Reigns (c) (With Paul Heyman) vs John Cena – Universal Championship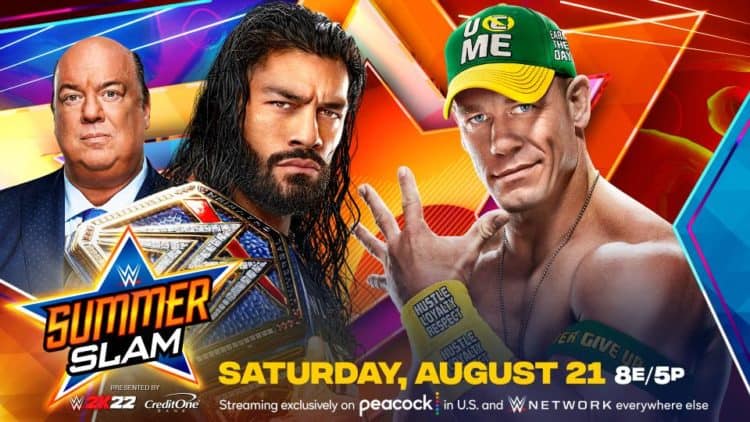 John Cena returned to WWE at the end of Money In The Bank to challenge Roman Reigns to a match at Summerslam for his Universal Championship. The pair have spent the last few weeks going back and forth in some of the most entertaining WWE promos that we've seen in quite some time. This one is an easy way to predict though. John Cena is only going to be in WWE for a short time before leaving again, as well as Roman Reigns taking over Cena's spot as the face of the company, this is a perfect opportunity to Cena to pass the torch to Reigns. So I'm going with Romain Reigns will retain the Universal Championship and continue his lengthy run as champion.