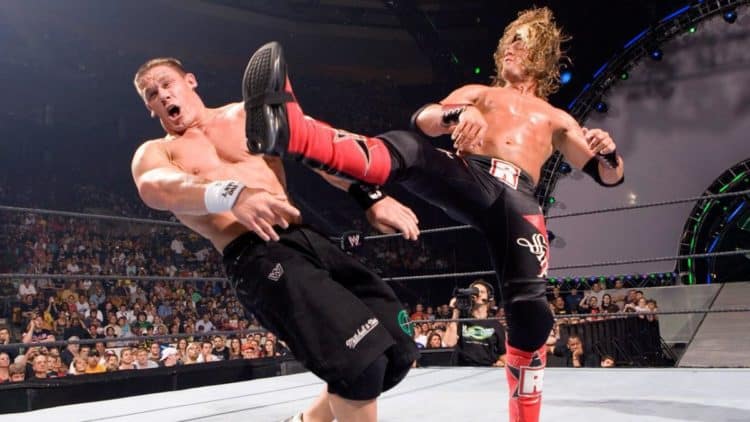 The biggest party of the summer is almost upon us once again as Summerslam 2021 is right around the corner. While we wait for the next event, let's take a look back at Summerslam 2006, which took place 15 years ago. Here is every Summerslam 2006 match ranked from worst to best.
7. Hulk Hogan vs Randy Orton – Singles match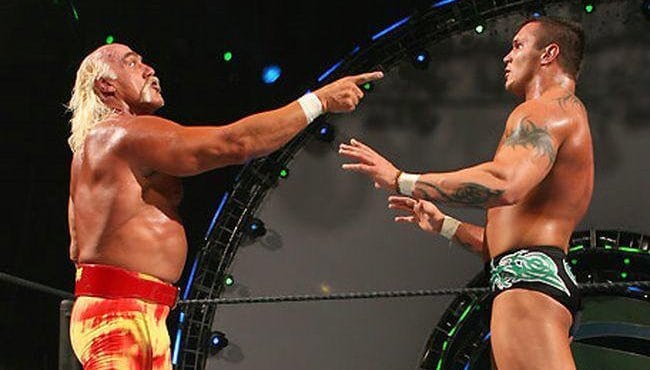 I never thought I'd ever put either Hulk Hogan or Randy Orton at the bottom of a list, but here we are. Hulk Hogan in 2006 was not the same wrestler he was back in the 1980s, with him being well past his prime by this point. The match was very slow-paced, with the young Randy Orton having to slow down a lot and wait for Hogan to slowly get up to be able to perform the next spot. The result was a very sluggish and boring match, with Hogan going through the motions and doing the usual Hulk Up spots he's known for. The Hulkster also scored the win, which seemed odd as this was a huge stage to put over a newer star such as Orton, whether backstage politics were at play here I'm not sure, but having the Legend Killer not defeating one of the biggest legends of all time just seemed like a wasted opportunity.
6. Big Show defeated Sabu – ECW World Championship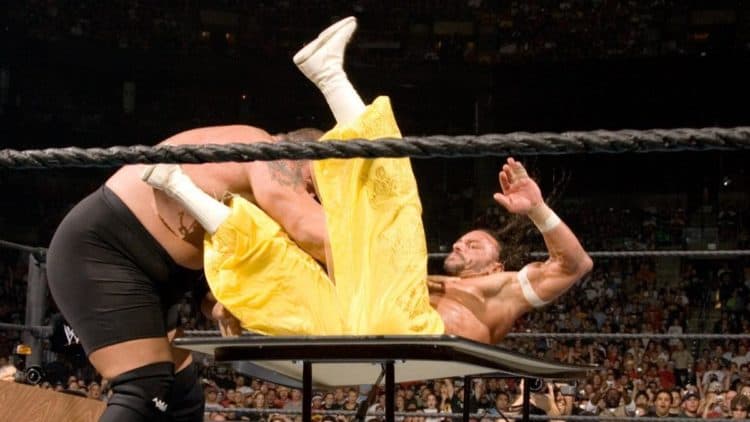 WWECW was a shell of the ECW we all know and love from the 1990s. What we ended up getting was a very watered-down version with very little of the product being "extreme". Thankfully, this match took place early on during WWECW's tenure, and in a time when hardcore style matches were still seen. This allowed Sabu to be able to perform his usual extreme and high-risk spots, with plenty of tables and chairs making an appearance throughout the match. However, Big Show is not an ECW star and it showed in this match. While not a bad match, and perhaps one of the better that we saw from WWE's version of ECW, it was still a fraction of what we saw in the original ECW and it just made us want to go back in time more.
5. Shawn Michaels and Triple H vs Mr. McMahon and Shane McMahon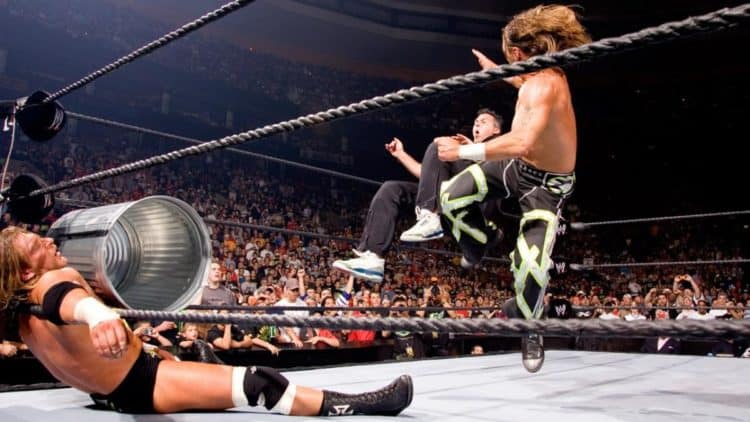 DX took on Vince and Shane McMahon, continuing on a long-lived rivalry that took place during this time period. Despite plenty of interference by other WWE Superstars, with Mr McMahon ordering them to pick apart Triple H and HBK, the rebellious duo was able to get the better of the billionaires and win the match after HBK performed a Sweet Chin Music on Vince, immediately followed by Triple H's Pedigree. I've said it plenty of times in these lists, you have to give a lot of respect every time either Vince or Shane McMahon is in the ring, neither of them has to do it but they live by the motto that they will never ask of someone that they aren't willing to do themselves.
4. Ric Flair vs Mick Foley – "I Quit" match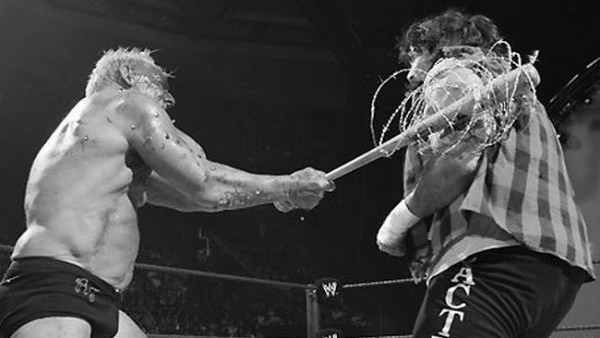 Over the years, Ric Flair and Mick Foley have had plenty of real-life issues with each other, so the two stepping in the ring together was certainly a great opportunity for them to vent some frustration. I also have to give a lot of praise to the Nature Boy for being willing to step into Foley's playground, with Flair not being afraid to use barbed wire and thumbtacks, both using them as a weapon and being on the receiving end. By the end of the match, both men were heavily bleeding, with the match ending after Melina came down to the ring to try and get Foley to give up. Flair picked up a barbed wire-wrapped baseball bat and was going to hit Melina with it, causing Mick Foley to give up in order to save his friend. Considering Flair's age, and the fact Foley hadn't been an active wrestler for a number of years, this was a really good match and worth your time to watch.
3. Chavo Guerrero vs Rey Mysterio – Singles match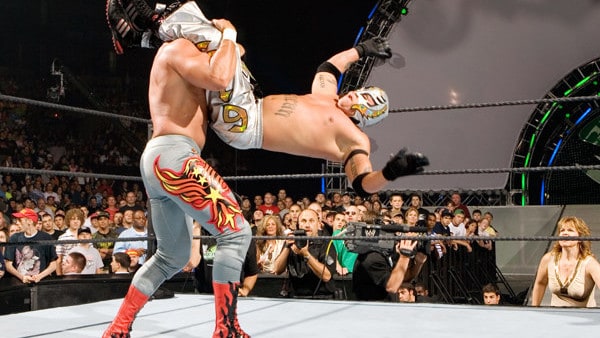 Less than a year after Eddie Guererro tragically passed away, Eddie's nephew Chavo and one of his best friends Rey Mysterio faced off in a fantastic match. Vickie Guerrero got involved in the match to plead with the two not to fight. Thankfully, they did and we were treated to a terrific 11-minute match, which saw lots of high-flying and technical offence, which ended after Chavo hit a Frog Splash on Mysterio for the win.
2. King Booker (with Queen Sharmell) vs Batista – World Heavyweight Championship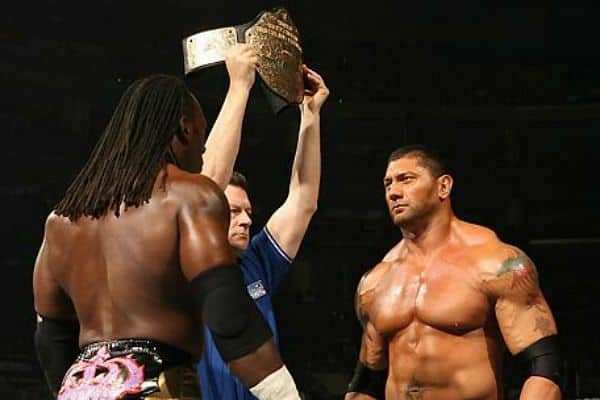 It is sometimes easy to forget just how good Booker T was, and this match is a perfect reminder. Booker defends his World Heavyweight Championship against The Animal, with it being a very physical encounter, with plenty of picture-perfect kicks but Booker and a lot of hard-hitting power moves by Batista. It looked like Batista could be set to capture the gold, but Sharmell interfered which caused Booker T to be disqualified. However, a championship can't change hands due to disqualification, so King Booker walked out of Summerslam with the gold.
1. Edge (with Lita) vs John Cena – WWE Championship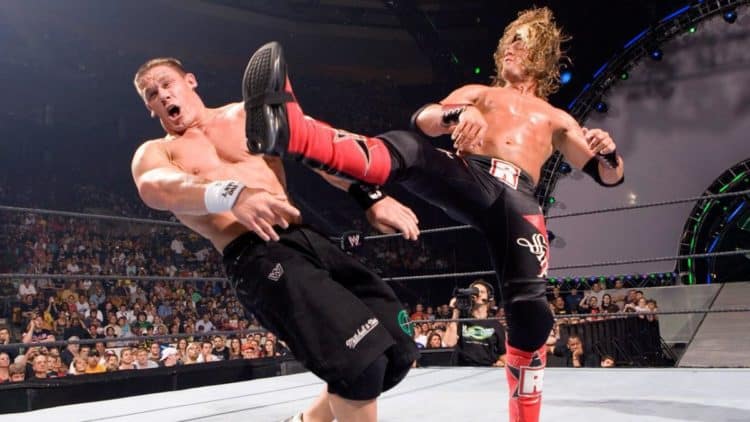 The main event saw Edge defend his WWE Championship against John Cena, with the stipulation that if Edge gets disqualified then he loses the title. With Lita at ringside, it seemed like this could be a possibility. The match itself was fantastic, as would be expected from these Superstars. Lita tried to get Edge to use a steel chair by throwing it into the ring, but Edge wasn't taking any chances and decided not to use it. Lita continued to be a factor in the match, jumping on top of Edge while he was on Cena's shoulders for the FU, which resulted in Lita taking the move instead. Due to this, Edge was able to use brass knuckles on Cena to win the match and retain his WWE Championship.Ric Flair