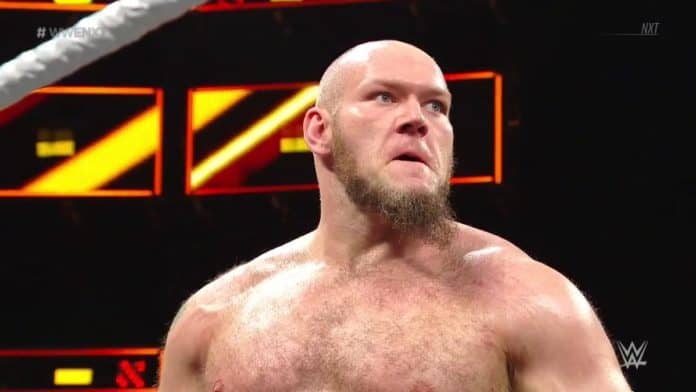 NXT. Before the memorable developmental version that was birthed by Triple H, it was an idea spawned by Vince McMahon as a reality television series. Now, reality television for WWE is nothing. The company has notably experimented with this concept thanks to Tough Enough. The seasonal competition format has given us names such as Daniel Bryan, Wade Barrett, Naomi, and AJ Lee; however, the experiment of NXT was ultimately a failure. This all started when WWE opted to be done with the ECW brand altogether. The concept for NXT was simple: Florida Championship Wrestling rookies will be paired with veterans and they'll be mentored as they develop their gimmick and performance skills in front of a live audience.
Out of the gate, the concept of NXT was doomed. The problem with the reality-based version is that it didn't truly give the audience a chance to connect with these rookies. Granted, there have been some great moments in NXT, namely Daniel Bryan going on a tirade against Michael Cole and beating the crap out of him. However, exactly how can the audience connect with a talent based on his performance in table pong? Challenges like these have nothing to do with wrestling or gimmicks in general. Say what you will about Tough Enough, but the show was far superior to NXT because it generally tested the skills of up-and-coming performers and more importantly, the intimate setting gave audiences a chance to connect with their characters. This also gave wrestlers a chance to showcase their personas. Luke Robinson was painted as a cocky, rich-boy heel and the number of boos he received during the Tough Enough winner announcement was deafening. More importantly, he was a solid talent and would've been crafted into one of the best professional wrestlers on the planet. Unfortunately, WWE made a dim-witted choice by choosing Andy, who never even saw the light of day on the main roster.
The reality-based program felt more like a sports-entertainment vision for Vince McMahon, as wrestling seemed secondary to the program. Out of the gate, audiences were interested in the show, but the ratings of NXT dropped season by season, which ultimately led the company to move over the format to an online series. The show was a lame attempt to mix both wrestling and WWE silliness. Vince McMahon should've taken cues from Dana White based on his Ultimate Fighter series. It's known that Vince McMahon prefers characters over wrestling ability (that explains Omos), but the Ultimate Fighter is a perfect combination of both. We got to see guys or girls training, fight, and have typical reality show B.S. taking place that showcased skills and overall talent as an MMA Fighter. Sure, these guys and girls on NXT showcased athletic skill, but we weren't given enough assessment on their wrestling ability despite the fact that this is a professional wrestling company. The reality-based version of NXT should've been a behind-the-scenes training for performance center recruits. Certain things like promo ability and performing in front of a live audience is a necessary tool to survive in the business altogether but doing a military style course doesn't determine whether you'll be the next John Cena or Stone Cold Steve Austin.
Realistically, Tough Enough just should've replaced ECW. There's some gems in the NXT reality-show canon, but it's not exactly a fond era that fans glow about. Daniel Bryan didn't get over because of NXT. He was a popular name on the independent scene and excelled every time he was given an opportunity on WWE programming. Wade Barrett didn't gain notoriety because of NXT. He was apart of one best wrestling angles of the modern era, and though WWE fumbled Wade Barrett and Nexus, they did treat him as a main event star. The list of names goes on and on about talents who came up from the reality based program and went on to become top names in the company. NXT was novel idea that could've worked if it highlighted the strength of these talents as an overall personality and wrestler. Promo segments with actual substance and matches that gave audiences a strong idea on whether this is a future star. They were moments like these in each season, but the sports entertainment aspect over shadowed it. Even if NXT 2.0 isn't on everyone's favorite list, it pales in comparison to the original carnation of the series. NXT is in a better place now, and the reality television stuff show be kept on Tough Enough. Hopefully it doesn't make a return like the XFL.