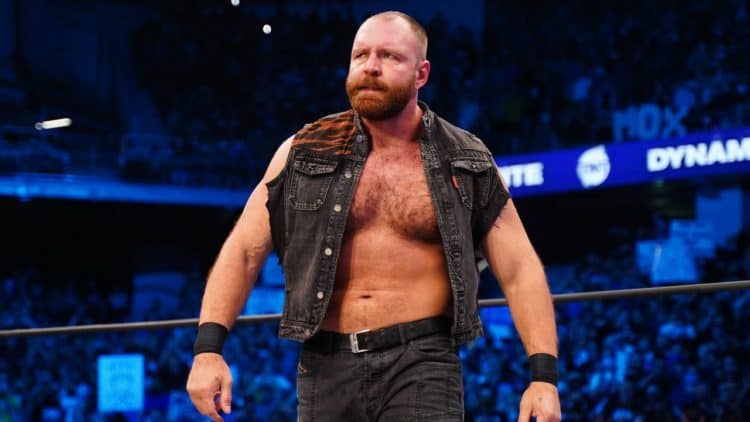 A Former WWE Champion who was a staple in one of the biggest factions of the modern era. Where did all go wrong for the man formerly known as Dean Ambrose? The former WWE star came onto the main roster hot by interfering in the main event of Survivor Series 2012. This was the perfect debut for a new superstar. Out of the gate, Seth Rollins, Roman Reigns, and Dean Ambrose felt like big deals because they inserted themselves into the top spot. Their debut match the following month was also perfect. The Tables, Ladders, and Chairs match against Team Hell No (Kane and Daniel Bryan) and Ryback showcased the group's unique wrestling style, and simply put, it was an incredible showing. WWE never truly dug deep into the mythology of The Shield. Why do these men believe that they're living in an unjust world? What's the motivation for each of their targets?
We understood enough of The Shield and it helped that they stood out from the rest of the roster. Their entrance, promo, and wrestling style felt fresh and different than any other act on the roster. Despite being heels, The Shield felt cool, and more importantly, like true stars because the company went out of its way to present them as such. Dean Ambrose's time during The Shield wasn't perfect, after all, he essentially held the United States title hostage because he barely defended the belt; however, it was easily the best stint in his WWE career. The transition out of The Shield was pretty good too. His feud with Seth Rollins was fantastic as both guys had an unbridled energy that carried through their promos and matches. It was easily the best Dean Ambrose feud of his singles career. In fact, it would be hard-pressed to say that the beginning of Ambrose's career was off to a good start. Ambrose's strength was always his promos, which is why it wasn't hard for him to connect with the crowd. However, his feuds were pretty good, with notable standouts being against Kevin Owens and Luke Harper. One noticeable thing was that the company leaned on the goofy lunatic-fringe side. Ambrose made it work, but he came across as a cartoon character more often than not.
His match against Brock Lesnar was a bust. The former WWE star has talked about how difficult it was to work with Lesnar, and this couldn't be more apparent given how lame the actual match was. Still, Ambrose recovered. That is until he won the WWE Championship. The Shield triple threat match was great, but the booking of Ambrose following the big bout was uninspired. Ambrose stopped feeling like a star because the company put him in lackluster feud against Dolph Ziggler. He wasn't able to recover because he quickly dropped the belt to AJ Styles and floated around the mid-card scene following his rivalry with Styles. It wasn't just the fact that Dean was put in the mid-card scene, but the stories just weren't good. Plus, his lunatic gimmick was getting tiresome. He was a stale act that desperately needed a change. His injury was a blessing in disguise. It allowed him time away from the WWE and gave officials a chance to come up with something fresh.
Ambrose's heel turn was when the tide started to shift in his favor. Or at least it seemed like it would. His feud with Seth Rollins should've been an instant hit based of their excellent chemistry the first time around; however, mid-way, WWE turned him into a cartoon villain. Instead of keeping it personal with Rollins, WWE felt that they needed to add some sports entertainment into his gimmick, having him unnecessarily chastise the crowd about their smell and getting a needle shot inserted into him on live television. The gas mask took it over the top. These moments felt as if WWE didn't think fans would get that Ambrose is a heel and wanted him to say it loudly. What's worse? There match at TLC was incredibly boring. It felt like any other formula WWE match. It didn't have the intensity or energy that their rivalry demanded.
His reign overall was lackluster and the definition of sports entertainment, unfortunately, the entertaining part just wasn't there. Ambrose as a heel should've worked. But instead of getting intimate and personal with his story they injected more silliness, like his babyface reign. It's no surprise that he opted to leave the company. Ambrose isn't the best technical wrestler in the world, but he's an exciting watch. He didn't need a WWE-style gimmick. The Shield was perfect because it felt realistic and didn't have any gimmick non-sense. That's how Dean Ambrose should've been presented. It won't be a surprise if he ends up back in the company one day. Usually, most ex-WWE wrestlers do. Given how unhappy he felt under Vince's rules, he's better off outside the company. Vince McMahon and creative haven't gotten any better since he left, and that doesn't seem to be changing any time soon.