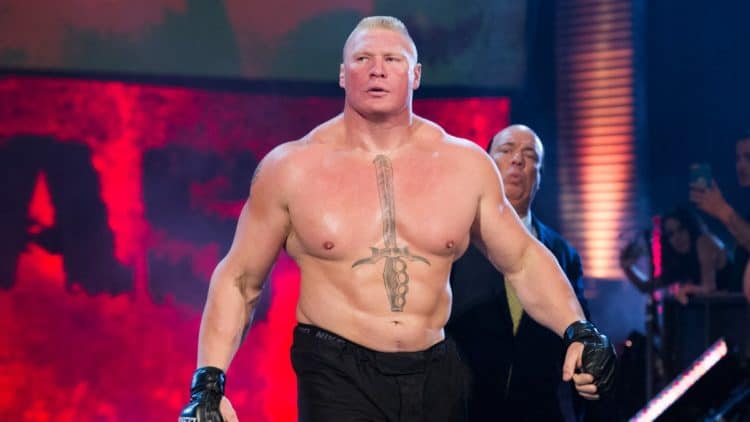 On January 1st, WWE held their first-ever Day One pay-per-view, with Roman Reigns vs. Brock Lesnar scheduled to the main event the show for the WWE Universal Championship. However, it was revealed earlier that Reigns had tested positive for COVID-19, therefore the scheduled title match was no longer taking place. Lesnar was then put into the four-way WWE title match involving Big E, Kevin Owens, Seth Rollins, and Bobby Lashley. The end result saw Lesnar become a six-time WWE Champion, effectively ending Big E's title reign. Here's the thing, I'm not going to sit here and pretend that Big E's time as champion was great. It wasn't. However, that's not the fault of the New Day member. The issue lies with the fact that Vince McMahon never had any confidence in Big E. in the first place. The way he won the belt was in a manner that a cowardly heel would use the Money in the Bank briefcase. Granted, Big E. would eventually beat Lashley clean in a singles match, but he wasn't exactly booked strong against "The Almighty". He was given the John Cena treatment, meaning that he would sell for 90% of the match and then come back with a series of moves and win. What's worse is that his title reign never felt important. Big E. actually felt secondary in the RAW brand.
The build to the fatal four-way match-up was more about the character development of Seth Rollins and Kevin Owens. His wins over Owens and Lashley were erased when the latter pretty much dominated him leading up to January 1st. One of those losses actually came after Lashley had two other matches earlier that night. Big E.'s title reign was lackluster because WWE didn't even try to make him look like a star. When was the time a guy like Brock Lesnar dropped random non-title matches? Hell, when was the last time Roman Reigns lost a non-title match? Get this, Roman Reigns has not lost a match by pinfall or submission since winning the Universal title in 2020. Big E winning at Day One wouldn't have made his reign better; however, Brock Lesnar emerging victorious highlights a problem that this company is too blind to see: THEY DON'T KNOW HOW TO MAKE STARS! The difference between Reigns and Big E. is night and day as the company clearly views the former as a top guy. Vince and company cut off Big E's legs without him being given much of a chance. His character didn't grow or evolve nor was he trusted with a big-time feud. Brock Lesnar is one of the all-time greats and he'll surely get his WWE Hall of Fame induction someday, but he's fought Roman Reigns five times, two of which was at WrestleMania 31 and 34.
The heavily rumored main event for this year's Mania is Brock Lesnar vs. Roman Reigns. Again. Brock Lesnar should be in The Undertaker role of putting over young stars. Roman Reigns is already a star and doesn't need another boost from Brock Lesnar. This company could've course corrected Big E's title reign by treating him like a star and giving him a big name feud for WrestleMania as WWE Champion. In fact, Brock vs. Big E. could've been the WrestleMania title match. WWE could've taken a risk by having Roman Reigns fight a new star, maybe someone like Bron Breakker or Damian Priest. I know Breakker is still green, but he's gotten better in-ring wise and has the charisma to put him over on the main roster. Plus, Smackdown needs babyfaces. Reigns has pretty much killed every top face on the blue brand. It doesn't help that the company keeps releasing guys like Keith Lee or Karrion Kross, who could've been main eventers. WWE's constant reliance on old timers is going to bite them in the ass. I'm not saying that Brock Lesnar shouldn't be in a top spot, but Lesnar is not the future of this business anymore. Big E is still relatively young and a guy worth investing in. It's time that WWE started taking risks on talent like they did with Roman Reigns. It took over five years, but they finally found the right character for the WWE Universal Champion and he's been hot ever since. Not every wrestler can be a top guy, but you only find that out when you actually try to make them stars. The Rock was booed out of the building in his first few months as a babyface. Imagine if the company gave up and just released him? Guys like Bret Hart, Stone Cold Steve Austin, Shawn Michaels, Daniel Bryan, CM Punk and John Cena rose to the top because Vince McMahon took a risk on them that paid off. Giving Big E. a worthless title reign and pushing him aside for Brock Lesnar isn't going to do him any favors. The notion that only one guy can be the face of the company is silly, as it's important to have multiple main eventers to shuffle around in the upper card. All isn't doom and gloom as Big E can bounce back with the right booking; however, the company needs to realize that they're needs to be more stars than Roman Reigns.
Tell us what's wrong with this post? How could we improve it? :)
Let us improve this post!