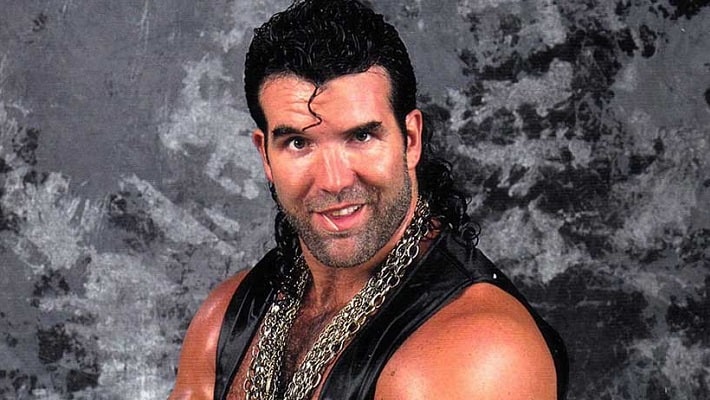 Another year, another WWE draft to reshuffle the main roster brands. While this is a necessary formula that can help create exciting and fresh match-ups and feuds, the 2021 draft ultimately ended up being disappointing and stale. Granted, WWE doesn't particularly have a great history with their drafts; however, there was always some type of excitement in the air over the new rosters. Of course, WWE can always change the rules between now and their Crown Jewel event as the draft doesn't take effect until after the latest Saudi Arabia show, but as of now, the choices behind the WWE draft isn't exactly creating a hot buzz for the product. Let's dive deeper into the reasons why the 2021 WWE draft failed to make RAW and Smackdown better.
The Balance In Rosters Doesn't Make Sense
Not surprisingly, RAW got most of the top stars from Smackdown. RAW actually has a healthy mix of challengers lined up for WWE Champion Big E., there's Keith Lee, Kevin Owens, Finn Balor, Seth Rollins, Edge, AJ Styles, and Randy Orton (whenever he gets out of the tag team division). While the lack of heels is a problem, there's still plenty of fresh match-ups for the newly crowned WWE Champion. On the Smackdown side, there's Drew McIntyre. I kid you not, that's it. Roman has already beaten Cesaro (who has done nothing since losing to Reigns at WrestleMania's Backlash), the only other true babyface on the roster.
It's possible that they can get a Roman Reigns vs. Shinsuke Nakamura match going as the WWE Universal Champion did screw the Intercontinental Champion out of a title shot earlier this year. Other than those three, there isn't a main event babyface ready to step up to Roman Reigns. In fact, the Tribal Chief has been so dominant on the Smackdown brand that everyone else except Drew McIntyre feels inferior. Plus, with all the talks about Reigns possibly facing The Rock at Wrestlemania, his title reign doesn't feel in jeopardy at the moment. The company has done so much to build Reigns, yet they've truly failed to properly get behind a babyface challenger on the RAW and Smackdown side that could possibly take him down. Even Drew has fallen down several pegs because of his rivalry with Jinder Mahal.
However, the Women's title picture doesn't look promising either. There's Charlotte Flair, Sasha Banks, Bayley (who's injured), and Shayna Baszler, and everyone else. The problem is all four women are heels. WWE has failed to do anything with Toni Storm, Shotzi, and Naomi. The WWE Women's Tag Team titles feel pointless. Rhea Ripley and Nikki A.S.H are the only legitimate teams on the main roster. Tamina and Natalya were broken up, as well as Shotzi and Tegan Nox. Shayna Baszler and Nia Jax just went through their entire break-up angle. Get ready for more random pairings soon. Out of all the newcomers, the most exciting is Hit Row; however, B-Fab is clearly not ready for prime time television on the main roster. She has a tremendous amount of charisma, but when it comes to in-ring skills she is just not on par with the other women. WWE failed to properly balance out their rosters. Apart of it is the company's failure to create new stars. The other part is keeping all the new (Damian Priest, Keith Lee, Karrion Kross) potential main eventers on the red brand. Smackdown now has the hard task of trying to build the main event stars on their roster. The problem is, no one else is even close to ready for the task.
The Lack of Fresh Feuds
While it's exciting that Damian Priest and Keith Lee could be future main eventers, the rest of the RAW roster suffers from too much exposure in the main event scene. We've seen Seth Rollins feud with Finn Balor, Kevin Owens, and Edge. Styles is a bit more fresh, though he's had matches with Balor, Randy Orton, Seth Rollins, and Kevin Owens. On the Smackdown side, Roman has fought Shinsuke, Drew, and Cesaro, though he hasn't had an outright feud with the first two men. Still, Nakamura doesn't feel like a true threat to Reigns because his ceiling seems to end at the Intercontinental title. McIntyre will likely be saved for sometime new year, though, given the lack of challengers, the company may end going with that feud following Survivor Series.
The potential isn't much better on the female side. There's Bianca Belair, but who else is worthy to slip into title contention if Becky doesn't drop the belt? Rhea and Nikki are in the tag team division. Carmella is a heel. Liv Morgan doesn't feel ready for the role yet. Becky has already fought Alexa Bliss, though it was before she became Lady Fiend, so it's somewhat fresh. I guess Doudrop could slip into the scene, but her character is so bad that fans would likely cheer Becky over the former Piper Niven. Charlotte has fresher opportunities; however, the company hasn't tried to put Toni Storm, Shotzi, and Naomi on the same levels as the top women's stars.
The point is that there really isn't anything too exciting to get pumped about. Again, WWE has failed to properly book talents outside of the main event scene. Karrion Kross is still suffering from that Jeff Hardy loss. Add in the fact that they stripped everything that made him unique in NXT as well. This is not to say that new stars can't rise from each roster, but the gutting of the Smackdown locker room wasn't needed. Bobby Lashley could've feuded with Reigns, and during the meantime, someone like Damian Priest or even Sheamus could've been built up as the next No. 1 contenders. The rosters feel so lopsided as Smackdown doesn't have a true newcomer that could be a main eventer, and RAW has several guys with potential who are stuck spinning their wheels.