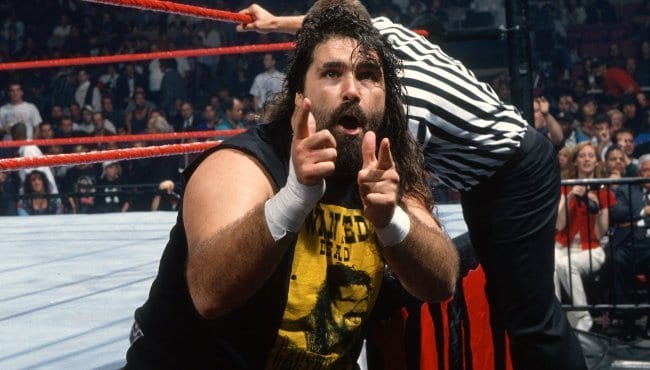 Hardcore wrestling has been around for many years, even decades before the term was coined. While not generally as popular as other styles, it has a niche following, and many promotions and wrestlers still thrive today, including the likes of Nick Gage, we have even seen deathmatch style wrestling in AEW this year. As we head towards the next WWE Extreme Rules PPV, let's take a look at some of the pioneers of the genre. Here are the top 5 most extreme wrestlers of all time.
5. Sabu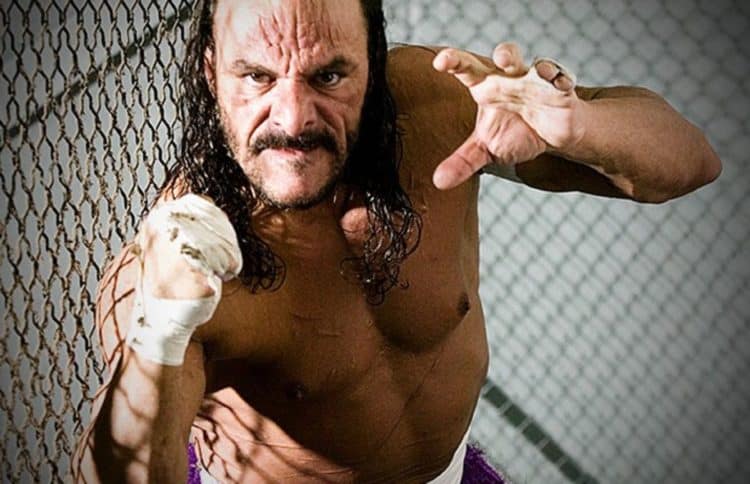 A key figure in 90s hardcore wrestling, the nephew of The Iron Shiek was a popular member of the ECW roster, known for his high-risk moves and risky dives and weapon spots. Sabu's skin is covered in scars that he acquired in the ring, including in a match that saw his skin and muscle ripped open from barbed wire, with the hardcore wrestler taping the wound shut and immediately continuing the match as if nothing had happened. Whether it was in ECW, Japan, or major promotions such as WWE, Sabu has given his body to the wrestling industry and has never toned down his in-ring style.
4. Terry Funk
One of the original hardcore wrestlers, Terry Funk had one of the longest careers in history, lasting from 1965 to 2017. Funk played a large role in building ECW in the early 90s, making it one of the top promotions in the US, best known for its hardcore style. The Funkster also spent a lot of time in Japan, famously facing Mick Foley in a King Of The Deathmatch tournament in a no rope, barbed wire, exploding ring match which saw C4 explosives surround the ring. The former NWA Champion has been part of most major wrestling promotions across the world and his legacy will be felt in the wrestling industry for decades to come.
3. Abdullah The Butcher
Like Terry Funk, Abdullah The Butcher helped pioneer hardcore wrestling, having legendary matches with the likes of Bruiser Brody, Mick Foley, and Terry Funk. One striking feature about him is the large grooves in his head, caused by years of blading, which are said to be deep enough to hold poker chips in. Abdullah The Butcher is a very violent wrestler, using his trademark fork on every opponent he steps in the ring with. In recent years he has caused a lot of controversies, due to him contracting Hepatitis C and infecting other wrestlers due to him not disclosing it. This resulted in him losing a lawsuit for $2.3 million. Abdullah The Butcher wrestled his last match in 2010 at the age of 69.
2. Mick Foley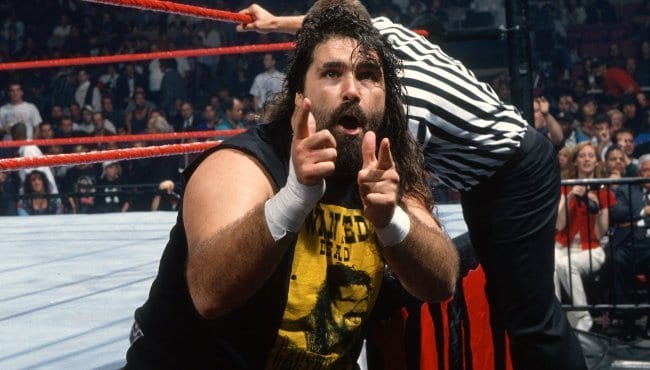 Mick Foley is perhaps the most successful hardcore wrestler of all time, with him having a very successful career in WWE becoming a multi-time WWE champion, headlining WrestleMania, and being inducted into the WWE Hall Of Fame, as well as being a New York Times best selling author. Although he produced many hardcore and extreme moments in WWE, such as the infamous Hell In A Cell match against The Undertaker at King Of The Ring 1998, his antics prior to WWE saw him take things to a different level. In 1994, Mick Foley lost his ear during a match with Vader during his time in WCW. The following year saw him win the King Of The Deathmatch tournament in Japan, after receiving second-degree burns during a match that involved the ring being surrounded by C4 explosives. Mick Foley has given his body and physical health to wrestling and we thank him for everything he did to entertain us.
1. New Jack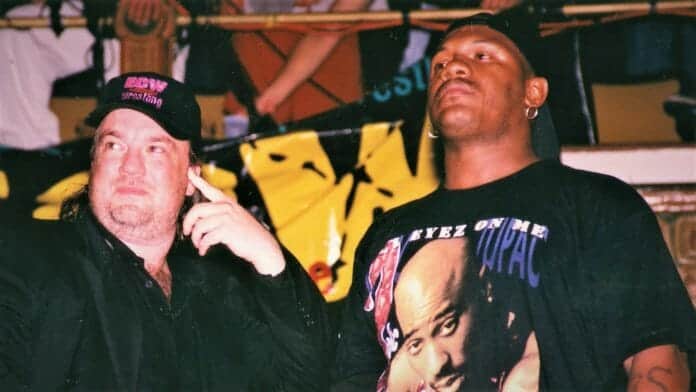 New Jack will go down in history as one of the most infamous wrestlers of all time. With four justifiable homicides to his name after spending a number of years as a bounty hunter, before he stepped in the ring, New Jack's reign of violence continued throughout his wrestling career. New Jack was known for using various weapons in the ring, with some ranging from the usual chairs and bats to knives and blades. One incidence dubbed the "Mass Transit Incident", saw New Jack use a scalper on the forehead of a 17-year-old kid after he asked to help him bleed during a match, which left Mass Transit with deep scars on his head which required approximately 50 stitches to stop the bleeding. In 2000, following an injury caused by Vic Grimes the prior year which left him with brain damage, New Jack sought to get revenge on his opponent by throwing him 40-feet during a scaffold match after using a stun gun to incapacitate him. New Jack has since said his intention was to kill him.
Over the next few years, New Jack beat up a 69-year old wrestler with a baseball bat, stabbed a wrestling nine times in the ring, and took part in a match dubbed the "American Gangta Crime Scene". Unfortunately, New Jack passed away in May 2021. Despite his violent past in the ring, New Jack was very entertaining, especially in his shoot interviews which provide for a lot of entertainment and can be found on YouTube. Whether you liked him or not, New Jack was captivating to watch and we will likely never see another wrestler like him.Hell In A Cell match
Tell us what's wrong with this post? How could we improve it? :)
Let us improve this post!