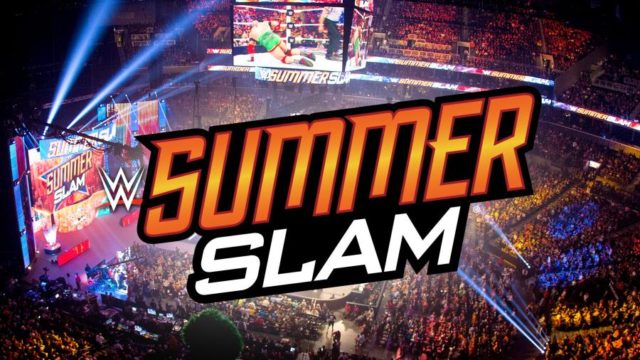 SummerSlam is one of the most exciting events in the WWE calendar. Each year, those taking part put on spectacular shows for the live spectators and television viewers. While the whole event is amazing, there are some aspects of the SummerSlam that create more anticipation than others. Here are five things we're looking forward to in SummerSlam 2017
1. Possible AJ Styles and Shinsuke Nakamura matchup
Of course, the main highlights of the event are what takes place in the ring. There are set to be some epic battles at this year's SummerSlam and die-hard WWE fans cannot wait to see what happens. One battle that may take place is between AJ Styles and Shinsuke Nakamura. In the last year, neither have shown us much but SummerSlam is potentially their opportunity to do just that. Two other stars of the ring that are tipped to cross paths at SummerSlam are Bray Wyatt and Seth Rollins. Both are stubborn men who do not give in easily, so the pair makes an interesting match. Of course, this wouldn't be a WWE event without the presence of John Cena and the quintessential WWE superhero is set to shine at the SummerSlam.
2. Amazing Entrances – We miss you Undertaker!

The epic entrances set the scene for what is to come and get the crowds excited for the performance that is about to take place. For some wrestlers, how they enter the event is just as much a part of the performance as the in-ring action. This is certainly the case for wrestlers such like Charlotte, Undertaker and Triple H. As the stars enter the ring in style, the anticipation builds in the crowd. It can only help build the hype.
3. The Women's Championship
The women's Championship at SummerSlam is just as tough and enjoyable as the men's sections at this event. However, the women certainly add a touch of glamor and the in-ring action is a little more unpredictable than that of their male counterparts. Who will take the title is yet to be seen, although three of the top names that those in the know are talking about include Naomi, Becky Lynch, and Charlotte Flair.
4. Surprise Returns and Final Appearances – Dead Man?

Nothing is quite as thrilling as watching someone enter the ring for the last time or as exhilarating as witnessing a wrestling pro make a surprise return. These are both things that you can look forward to at this year's SummerSlam. It is even rumored that The Dead Man may appear for the final time this year and this is something that no self-respecting WWE super fan would want to miss. Sometimes, there are even special celebrity appearances to look forward to at this big WWE event.
5. Musical Performances
While most people who attend the WWE SummerSlam or watch it on the TV are watching purely for the wrestling, there are also the musical performances to enjoy as well. These take place between the in-ring action and add something extra to the event. They keep the crowds entertained during breaks and add extra appeal for those who are looking for an all-around experience from the event.