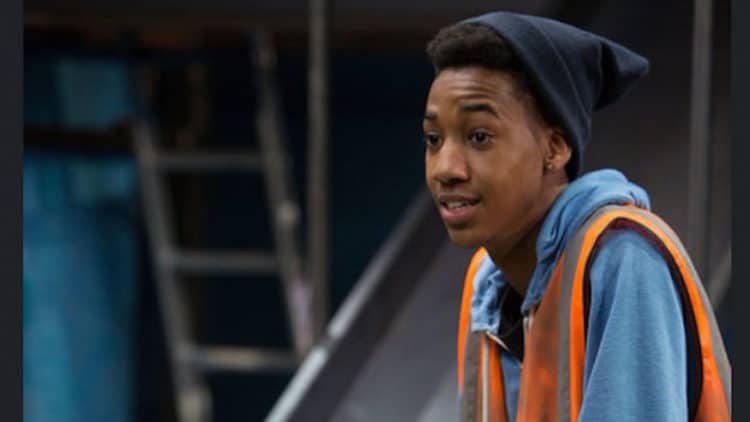 The name Shaquille Ali-Yebuah may not mean anything to you yet, but that probably won't be the case for much longer. The up-and-coming actor has put in lots of work to build a strong foundation for himself, and he's off to a great start. After making his on-screen debut in 2013, he got his first major break in 2016 when he was cast in Dixi. Despite not having a long resume, he has already shown that he's capable of putting on great performances. Although it's been a couple of years since Shaquille's last on-screen appearance, we know that we are going to be seeing a lot more of him in the future. Keep reading to learn 10 things you didn't know about Shaquille Ali-Yebuah.
1. He's From England
Not much is known about Shaquille's upbringing, but we do know that he is originally from England and it appears that he has lived there all of his life. He is currently based in the London area. As far as we can tell, he doesn't have any plans to relocate to the United States.
2. He's A Formally Trained Actor
The road to becoming an actor often requires several stops, and acting school is usually one of them. Shaquille underwent acting training at the Identity School of Acting in London. The school has a long history of producing talented actors and some of its alumni include Letitia Wright and John Boyega.
3. He's A Musician
Acting has been Shaquille's primary focus for many years, but it isn't the only area of the arts that he is drawn to – or that he is good at. He is also a rapper. He released a single called "Distressed" in 2022. It's unclear if he has plans to eventually release a full-length project.
4. He Isn't Afraid to Take Risks
There are plenty of people who will spend their entire lives living in their comfort zone, but Shaquille has no intention of being one of them. In November of 2021, Shaquille tweeted, "Never play it safe, one thing about life we don't make it out alive anyway, chase ya dream, do what makes you happy and move with heart, passion and soul with everything you do and every choice you make". His willingness to step out of his comfort zone will certainly serve him well over the course of his career.
5. He's Not Really Into Social Media
Over the last decade, social media has become an extremely powerful tool. These days, it can even help people gain access to opportunities in real life. Needless to say, many people in the entertainment industry put a lot of time into building a strong online presence. Surprisingly, however, Shaquille doesn't seem to have a major interest in social media. Twitter is the only platform he appears to have an account on and he posts somewhat infrequently.
6. He's A Part of The Star Wars Universe
Star Wars is easily one of the most popular science fiction franchises in the entire world. There are countless actors who would love to get a chance to be part of it and Shaquille can proudly say that that's something he's already experienced. In 2018, he had a minor role in the film Solo: A Star Wars Story.
7. He's Been In Commercials
In addition to the TV and film roles that Shaquille has earned, he has often been in several commercials. Most notably, he was in a Nike commercial for the 2014 World Cup. Within just four days of being posted on YouTube, the commercial got more than 20 million views.
8. He Likes His Privacy
There's something about being in the spotlight that causes some people to overshare. Shaquille isn't one of those people, though. So far, he hasn't shared any information about his personal life, and the fact that he doesn't spend a lot of time on social media makes it even harder to learn more about him.
9. He Likes Fashion
Acting and music aren't the only ways that Shaquille likes to express himself. He also loves fashion and he has a great eye for putting outfits together. He doesn't shy away from unique colors and patterns and he knows how to pull off the right look for any occasion.
10. He's A Soccer Fan
Soccer is one of the most popular sports in the world and it is especially popular in the United Kingdom. While we didn't find any information to suggest that Shaquille has ever been a soccer player, he does appear to be a fan of the sport. That said, it's unclear which team is his favorite.
Tell us what's wrong with this post? How could we improve it? :)
Let us improve this post!