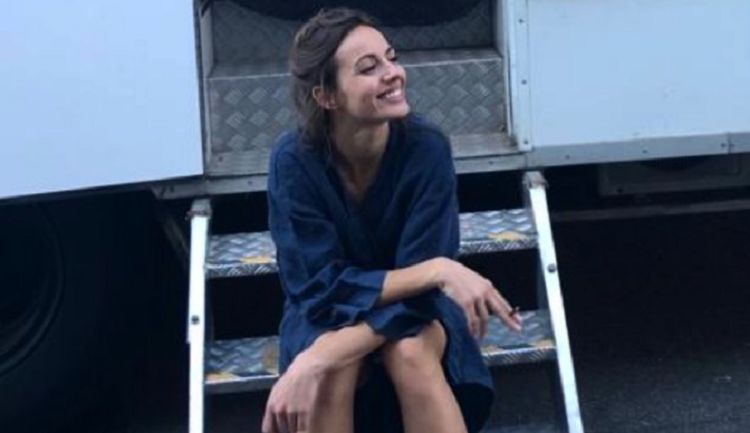 Antonia Desplat has been acting professionally for the last 15 years. Although it took a while for her career to start gaining traction, she has gone a great job of keeping the momentum going since getting her first big break. From the big screen to the small screen, Antonia can do it all. While it may seem like things have slowed down for her over the last couple of years, that isn't the case. Antonia is currently working on an upcoming TV series called Shantaram. Although the project doesn't have any official release date yet, there are already a lot of people looking forward to it. Keep reading to learn 10 things you didn't know about Antonia Desplat.
1. She Is From France
Antonia was born and raised in France. Although she is very proud of her roots, she decided to relocate to London when she was a teenager. There's no doubt that making the move has helped take her career to new heights. From what we can tell, Antonia still lives in the London area.
2. She Isn't The Only Person in Her Family Who Works in the Entertainment Industry
Antonia's decision to pursue a career as an entertainer probably isn't that surprising to people who know her background. She comes from a creative family and both of her parents are actors and musicians. She also has a sister named Dominique who is an actress and musician.
3. She Participated in Blackout Tuesday
Standing up for the things you believe in isn't always easy, especially when you're a well-known person and those "things" have the potential to ruffle people's feathers. However, Antonia hasn't let that stop her from showing her support for the causes that are important to her such as the fight to end racism. In June 2020, she participated in an online protest called Blackout Tuesday which was created so people could show their solidarity with the Black Lives Matter movement.
4. She Loves Being Out in Nature
Since Antonia has been in the entertainment industry for so long, there are some people who may assume that she is all caught up in the hype of being a celebrity. That isn't true, though. She has always been a humble person and she has lots of appreciation for the little things in life. When she isn't busy with work, she looks forward to getting outdoors and enjoying the beauty of nature.
5. She Is a Cat Person
Knowing whether someone is a dog or cat person can often help you gain some insight into their personality. For anyone out there who was wondering, it appears that Antonia is a cat person. Sadly, however, her beloved cat, Luna, passed away in May of 2022 at 22.5 years old.
6. She Practices Yoga
Yoga has been practiced for more than 1,000 years in some parts of the world. Antonia likes to stay active, and doing yoga is one of her favorite ways to do just that. Not only does yoga have lots of physical benefits, but it's also a great way for Antonia to center her mind.
7. It's Unclear if She's Had Formal Acting Training
Going to drama school is par for the course for lots of actors, while others prefer to jump right into the audition process. Unfortunately, we weren't able to find any information on whether Antonia has gone through any kind of acting program. However, regardless of what her path has looked like so far, she has a lot to be proud of.
8. She Is a Writer and Producer
Antonia has spent most of her career focused on working in front of the camera. However, she has also shown that she has what it takes to tell stories from the other side. In 2019, she made her debut as a writer and producer with a short film called Held for a moment.
9. She Has Lots of Theater Experience
Antonia's on-screen work is what has gotten her the most attention over the course of her career, but like most actors, she will always love the stage. According to her resume, she has been part of several theater productions including Dancing at Lughnasa, The Cherry Orchard, and Macbeth.
10. She Likes Her Privacy
Having a career in the spotlight can make it difficult for people to keep their personal lives to themselves. However, even after all of these years, Antonia has done a good job of maintaining a strong sense of privacy. She doesn't like to share much about her private life and she prefers to let the spotlight shine on her work.