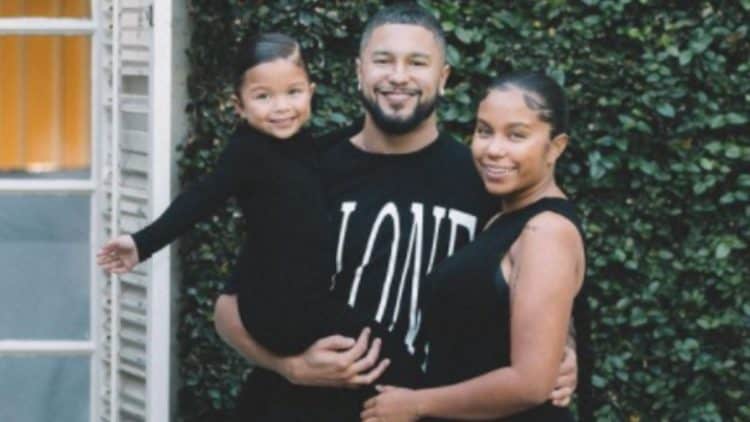 Although the moms have always been the stars of MTV's 16 and Pregnant and Teen Mom franchises, the dads and boyfriend have also gotten their time to shine. Thanks to his relationship with Teen Mom star, Cheyenne Floyd, Zach Davis has found himself becoming a reality star by association. The couple, who has been happily dating since 2020, announced they were expecting a child together at the end of the year. They recently shared the name of their son on social media and they were looking forward to welcoming baby Ace into the world. Although their son will be Cheyenne's second child, he will be Zach's first and he couldn't be more excited. Keep reading for 10 things you didn't know about Zach Davis.
1. He Is A California Native
Like Cheyenne, Zach was also born and raised in California. He appears to be from the Culver City area which is located just over 10 miles outside of Los Angeles. As far as we can tell, he has lived in California for his entire life and he's very proud of his west coast roots.
2. He And Cheyenne Dated Before
If you're a Teen Mom fan, then Zach may already be familiar to you. That's because he and Cheyenne previously dated a couple of years ago. Their relationship ultimately ended because Zach felt that Cheyenne was paying too much attention to her daughter's father, Corey Wharton.
3. He Has Wanted To Be A Father For A Long Time
To some people, the idea of kids sounds like a nightmare, but for others, children are a lifelong dream. Zach is definitely part of the second group. Becoming a parent is something that Zach has looked forward to for years. In an Instagram post back in 2015 he expressed that he wanted to have a child. After announcing the sex of the baby on Instagram, Zach shared how overjoyed he was to be on the path to fatherhood.
4. He Loves Cars
Zach isn't the kind of person who only sees cars as a way to get from point A to point B. Instead, he likes to ride in style. Zach is a car person and he has a thing for fast cars. Based on his Instagram highlights, he appears to own several very expensive luxury vehicles.
5. He Used To Run Track
Exercise has always been a big part of Zach's life and he grew up playing sports. He was a member of the track and field team during his time at Culver City High School. It's unclear whether or not he was involved in any other sports. While his days as a competitive athlete are long gone, Zach still enjoys staying active.
6. He Loves To Travel
Even though Zach has lived in California for his entire life, he's still gotten to experience other parts of the world. He loves to travel and has been fortunate to be in a position where he's able to do it often. He especially loves to visit places with beautiful beaches.
7. He Has A Great Relationship With Ryder
Being in a relationship with someone who has a child means that you have to be ready and willing to accept that child into your life as well. Zach has done just that. He has a great relationship with Cheyenne's daughter, Ryder, and the two love spending time together.
8. He Is A Pretty Private Person
Despite the fact that he's dating someone whose job it is to document their life on reality TV, Zach seems to be a pretty private person. He doesn't have any TV experience outside of his appearance on Teen Mom, and his social media doesn't reveal much information about his personal life. There is a good chance we'll all get to know more about him in the upcoming season of Teen Mom OG.
9. He Enjoys A Good Adrenaline Rush
It's clear that Zach is someone who loves to live his life to the fullest, and what better way to do that than to get your blood pumping with a good ol fashion adrenaline rush. He loves trying new things and he likes to do activities such as snowboarding. In 2015, he even went sky diving.
10. It's Unclear What He Does For Work
Anyone who has seen the cars Zach posts on social media has probably wondered what he does for work. Unfortunately, there doesn't seem to be any information about his professional life on the internet. If his social media content is an accurate depiction of his life, however, it's clear that he's doing something that allows him to live comfortably.