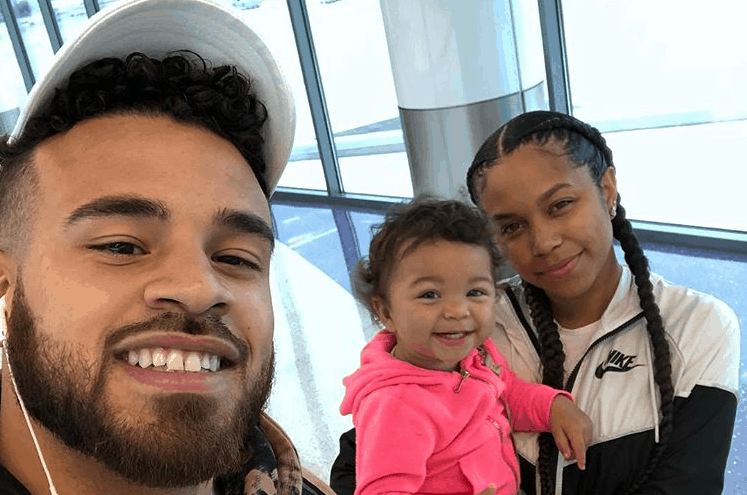 Some of you know him from Ex on the Beach. Some of you know him from Teen Mom. No matter where you know him from, one thing is for sure, you definitely know Cory Wharton. After appearing on several of MTV's shows, Wharton has become a reality TV regular and a fan favorite. Some MTV viewers may even feel like they've watched Cory grow. When he first appeared on TV, he was a single guy with a little flare for drama, now he's a loving father with another baby on the way. If you want to learn more about who he is behind the scenes, continue reading for 10 things you didn't know about Cory Wharton.
1. He Moved to L.A. To Pursue A Fitness Career
Cory Wharton is originally from Michigan. But as you can imagine, life in the midwest didn't offer him all the opportunities he was looking for. He decided to move to Los Angeles to pursue a career in the fitness industry. Although many would consider a cross country move to be challenging, Cory told The Collegiate that his experience moving to L.A. was easier than he anticipated.
2. He Was On The Real World
Cory Wharton has become somewhat of a fixture in MTV's reality universe, but he actually got his start on one of the network's most infamous shows, The Real World. Cory was a cast member on The Real World: Ex-Plosion which aired in 2014.
3. He's An Anti Vaxxer
Cory Wharton and his girlfriend, Taylor, are about to welcome a baby into the world. Cory has been happy to share the couple's journey with his social media followers. During an Instagram live session, Cory revealed that he and Taylor have decided not to vaccinate their daughter. Of course, this statement was met with mixed reviews and many of his followers feel that he is being irresponsible.
4. He's A 'Girl Dad'
Don't let Cory's muscles and cool demeanor fool you. He's a complete softy when it comes to his kids. Cory is a very proud girl dad who has one daughter and another on the way. If you've ever seen Cory interact with his oldest daughter, Ryder, you know that he loves every moment he gets to spend with her.
5. He Has A Great Relationship With His Ex
A successful co-parenting relationship can be hard to establish. Luckily, Cory and his ex and current Teen Mom star, Cheyenne Floyd. The two met while filming a season of MTV's The Challenge and hooked up briefly. The couple has a beautiful daughter together and although their relationship didn't work out, they have both mad every effort to remain cordial for the sake of their child. The two now have an awesome friendship and they're both very supportive of each other.
6. He Was Accused Of Cheating On His Pregnant Girlfriend
Being accused of cheating on your girlfriend is never a good look, but it's especially bad when your girlfriend is pregnant. Cory Whatron came face to face with this reality when he was accused of cheating on Taylor. A few months ago, a woman left a comment on one of Cory's Instagram live feed that said, "Should I be like 'Was she pregnant while you tried hooking up with me while you were in Buffalo?' Or when you sent me d*ck vids, or when you wanted me to come to NYC and come to your hotel room?" Cory didn't directly address the allegations but some gossip sites suggested that Cory planned to take legal action against the accuser.
7. He Didn't Know He Was A Dad Until 6 Months After His Oldest Daughter Was Born
Cheyenne and Cory's relationship definitely isn't what you would call a love story. After hooking up once, they both went on with their lives. So, when Cheyenne got pregnant, both she and Cory figured the chances of the baby being his were pretty slim. It was until 6 months after their daughter, Ryder, was born that Cory learned his was the father.
8. His Oldest Daughter Has A Rare Disease
When Ryder was a baby she was diagnosed with a very rare genetic disease called very long-chain acyl-CoA dehydrogenase deficiency (VLCAD). The disease impacts the body's ability to break down certain fats. In 2017, Cory discussed Ryder's condition with US Magazine, stating, "When she was a newborn, Cheyenne would have to wake up every two hours and feed Ryder. With the condition, she has no side effects, but we still monitor it. She has to take medicine, she sees a specialist."
9. He Got A New Set Of Teeth
Does Cory's current grill look a little different than the one you remember him having a few years ago? Yes? That's because he underwent a cosmetic dental procedure to get a new set of teeth. In March 2019, Cory confessed that he was "paranoid" about his teeth and planned to get them fixed for his birthday.
10. He's A Model
Cory isn't just relying on his reality TV stardom to get him by. He's also a model (at least, according to his Instagram bio). He doesn't appear to have a professional portfolio or be signed to a modeling agency, but he's definitely got the looks to la
Tell us what's wrong with this post? How could we improve it? :)
Let us improve this post!