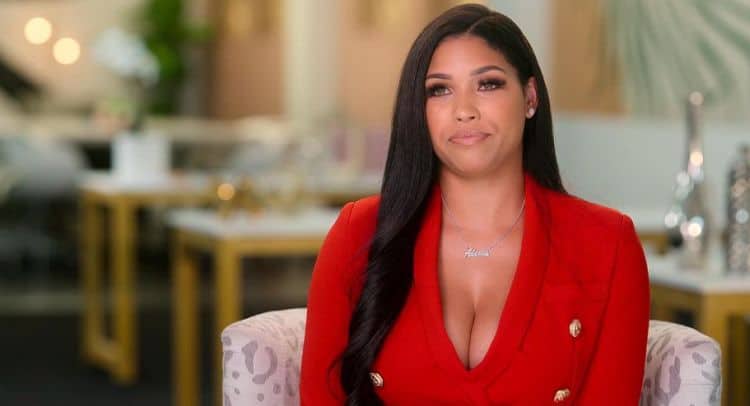 It is not exactly a big secret that Netflix hit the jackpot with "Selling Sunset," and the network is looking to do the same thing with "Selling Tampa," which premiered in late 2021. The show focuses on a group of women real estate agents and brokers who are selling the luxe Tampa lifestyle – which is hotter than hot these days. Not only do fans get to see the most gorgeous homes in the Tampa area, but they also get to do things like learn more about the lives of the women who sell this luxury to potential buyers. Alexis Williams is one of the women we get to learn more about on the new show, and we have so much to share with you about her.
1. She is 30
She's young, but she's also old enough she's had time to focus on her adult life and focus on her success and her career. She's been in the business for a while, and she seems to have an affinity for all things real-estate-related, even when it's not necessarily selling-related.
2. She Appreciates Balance
One thing Williams makes clear is that her life is all about balance. She wants to have a great time in her personal life, but she always wants to be professional and serious about her career. It's not always easy to maintain a good balance, but she works hard to make sure she does her best when it's time to balance both her personal life and her work life.
3. She Likes to Party
Another thing she's very honest about is that she does like to have a good time. Playing hard is something she's good at doing, and she never lets things like being tired or too busy stop her from having a good time.
4. She is Almost Married
She is an almost happily married woman, and she gushes about her husband-to-be online. She is married to a man who played in the NFL. His name is Mike Gillislee. They are adorable, and they appear to have a lot of respect and a lot of love to share with one another.
5. She Loves Details
What seems to set this realtor apart from others is that she is also into design. Rather than showing the house details that are all about size and space and location, she tends to focus on things like the little details that make a home unique. Truly, a home with character is what it is all about, and that often comes down to the smallest of details.
6. She Seems to be Part of the Drama
While we just don't know at this point what will happen with her, she is definitely getting her share of time on television trailers for the show. It seems that there are some women in her office who question if she is even into real estate or passionate about it, and she doesn't seem to care much to be questioned about her career.
7. She Met Sharelle at the Salon
She got her start in real estate at a salon. She was simply having her lashes done, and she heard a stranger talking about opening her own real estate brokerage. Without even opening her eyes, she said she would be part of it, she was in, and she liked the sound of it. That strange was Sharelle, and look at them now.
8. She Went to the Best College
She is a woman who meet her fiancé at college, and they both happened to go to the best college in the state. They attended the University of Florida where her husband was a college football player prior to joining the NFL. He played for teams like the Miami Dolphins, the Patriots, Buffalo, and the Saints.
9. She's a Mom
She and her almost husband have a son together. The two became engaged back in 2019, and they are happily living their life as a family of three with their son, whose name is Jordan. He is clearly the light of their lives, and they find so much joy in raising their son. Together, they are such an adorable family with so many sweet family moments captured on their social media pages.
10. We Won't See Much of Her Fiance
Fans might want to see more of one of their favorite football players, but he didn't film much for this show. If there is a second season, however, he's already committed to doing more and being more involved with the filming.
Tell us what's wrong with this post? How could we improve it? :)
Let us improve this post!