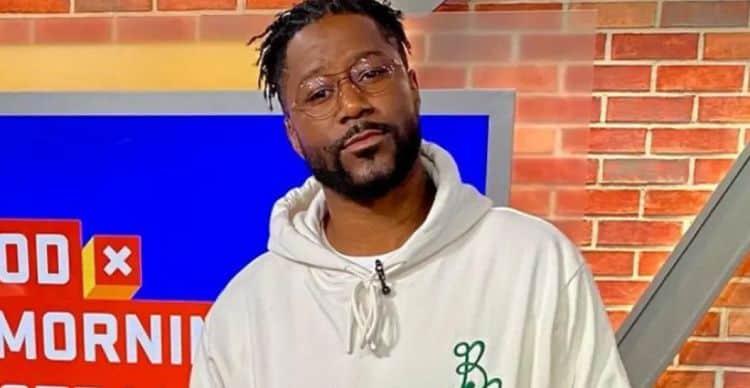 Growing up in Calgary, Alberta, Canada, Nate Burleson knew he'd be involved in sports as a career. There are some people who simply know what will happen in their lives, and he is the epitome of a man who knew. His entire family is into sports. All the kids in the family participated in sports growing up, they all showed a significant aptitude for athletics, and their family was heavily into sports. He would grow up to become a professional football player playing first in college for the Nevada Wolf Pack and later in the NFL for the Minnesota Vikings, the Seattle Seahawks, and the Detroit Lions. He's now a sports commentator and television host, and he is someone fans adore watching on television.
1. He's an 80s Kid
Nathaniel Eugene Burleson is a man who grew up in the greatest decade. He was born on August 19, 1981, in Calgary. His family was there because his father was playing football at the time, and his team was located in the area.
2. His Father Played Football
Al Burleson is Nate's dad. He was a defensive back, and he was playing for the Calgary Stampeders at the time of his son's birth. He was part of the Canadian Football League for some time prior to and after the birth of his son.
3. His Brother Plays Football
Alvin Jr. Burleson is his oldest brother, and he is also a football player. Alvin Jr. played for the University of Washington while he went to college. He then went on to play for Western Illinois University as a Leatherneck. His career wasn't a long one, but it was a good one.
4. His Other Brothers Play Basketball
He has two additional brothers who both play professional sports. His brother Kevin, also an older brother, played for the Charlotte Bobcats in the NBA. He was a point guard during his career. His younger brother, Lyndale, played college basketball with the University of Nevada Wolf Pack.
5. He is Married
He's a married man, and he is very happy with his lovely wife. Her name is Atoya, and they are raising a beautiful family. Together, they have two sons and a daughter, and they both make it clear that they are a family first kind of family.
6. He is Canadian at Heart
He was born in Canada, so it makes sense that he is a Canadian at heart. However, he was only there for his father's football career. When his dad signed with the Los Angeles Express when he was only 2 (1983), the family moved back to the states. He's been here pretty much his entire life now, but he considers himself home in Canada. He even has a maple leaf tattoo.
7. He and His Brother Kevin Made History
When Kevin was playing pro basketball in the NBA and Nate was playing pro football in the NFL, they made history. Prior to them both playing pro sports at the same time, there was only one other sibling set that played in the NBA and NFL at the same time. They become the second set of siblings to play at the same time for one league or the other.
8. He is Headed to CBS
He's long since been part of the sports broadcasting world, but he is getting a chance to take his career in journalism elsewhere. He is currently the new guy on "CBS This Morning," where he will sit and anchor alongside hosts Gayle King and Tony Dokoupil. He will begin next month, and he is excited about this new role.
9. He's Not Leaving the NFL
While the sports commentator is leaving his roles with Extra and with Good Morning Football, he is sticking to the NFL Network. He is not leaving his post there, but his fans will miss him on his other shows. He's signed off for good, a lot of tearful goodbyes to go with it, and he is ready for his new chapter to begin.
10. Some are Calling Him the Next Michael Strahan
Everyone knows and loves Strahan, and now it's being said that Nate Burleson might be the next. Taking a successful career in pro sports into a commentating position into a full-scale broadcasting and journalism career. It is not a bad place to be, to be honest. If anyone can make this transition successful, Nate Burleson is going to do just that. Keep watching for him to appear in his new role as September is ushered into 2021.
Tell us what's wrong with this post? How could we improve it? :)
Let us improve this post!