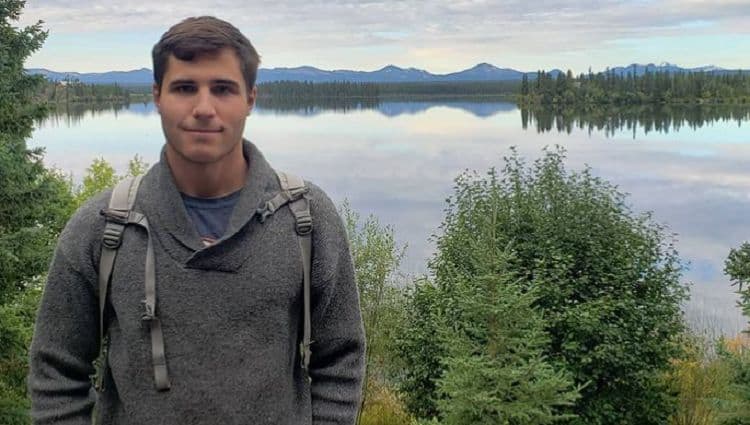 The last few years of Coleman Willner's life have probably been more than he could've ever imagined. In 2020, he became a reality TV star thanks to the History Channel series Big Timber. In 2021, the show was also added to Netflix which allowed it to be seen by even more people. As a result, Coleman has been getting attention from people all over the world. He officially has his very own fan base, but he isn't letting it go to his head. Coleman continues to be passionate about his work, and he comes in ready to do his best every day. The fact that he's becoming a TV star in the process is simply an added bonus to him. Continue reading to learn 10 things you didn't know about Coleman Willner.
1. He's From British Columbia
We weren't able to find any information on Coleman's upbringing or his family but based on his Facebook profile we know that he is from Victoria, British Columbia. Chances are, he has probably lived there for his entire life. This is also where he works and where Big Timber is filmed.
2. He's In A Relationship
Now that Coleman is a TV star, there are probably lots of people sliding in his DMs on a regular basis, but they might as well not even bother. Coleman is in a relationship with a woman named Alysha Rodger. We don't know exactly how long the couple has been together, but by the looks of things, they are going strong.
3. He Likes To Sew
We all know what Coleman does for a living thanks to Big Timber, but apparently logging and working in a sawmill aren't the only things he's interested in. In an Instagram post in February of 2021, Coleman revealed that he purchased a sewing machine although he didn't go into detail about what he planned to do with it.
4. He Has A YouTube Channel
Even before Big Timber hit the air, Coleman was already trying to get used to being in front of a camera. Coleman started a YouTube channel in 2019, but he has only posted two videos since then. At the moment, he only has 11 subscribers and it's unclear whether he has plans to return to the channel.
5. He Loves Hunting And Fishing
As you may have been able to guess, Coleman is the kind of person who loves spending time outdoors. He would probably agree that there's no better feeling than getting out and appreciating all of the beauty that nature has to offer. Some of his favorite activities are hunting and fishing and he's very good at both of them.
6. Big Timber Is His Only TV Experience
These days, there are lots of people who seek out reality TV opportunities and try to make a career out of it. However, that doesn't appear to have been the case with Coleman. Big Timber is the only show he's been on (reality or otherwise) and there's nothing to suggest that he has plans to look for other opportunities in the entertainment industry.
7. He's A Dog Dad
Coleman doesn't appear to have any children, but he is a very dedicated animal lover. He takes great pride in being a pet parent to his golden retriever fur baby. She has made several appearances on Coleman's Instagram profile, but it doesn't appear that he has ever revealed her name.
8. He's Fairly Private
Just because Coleman is not a part of the reality TV world doesn't mean that he has an interest in sharing every aspect of his life. From what we can tell, Coleman likes to maintain a low profile. Although he is pretty active on Instagram, he doesn't post anything that really reveals anything about his personal life.
9. His Work Is Highly Respected
No matter what kind of a career a person has, chances are they want to be recognized and respected for all of the work they put in. Coleman can rest assured that his boss and Big Timber castmate, Kevin Wenstob, appreciates everything he does. When describing Coleman, Kevin told HN Mag, "he's energetic and has the logging trade down pretty good. He fits perfectly at the mill and takes the lead on most things when he's there making products. When he's out on the hill, he takes that position quite serious and is a true leader – he really shines at it."
10. He Loves Camping
Coleman doesn't just like to spend his days enjoying the outdoors, he also likes to 'rough it'. He loves camping and it's something he does very often. Of course, he likes to have his dog right by his side. Coleman has even fixed up an old truck to turn it into a camping rig for his trips.