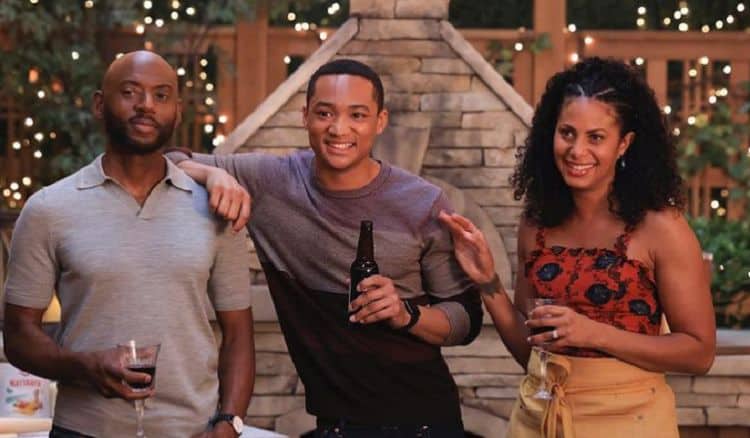 Adam Swain doesn't have much on-screen experience, but he's made really good use of the moments he's had in front of the camera. Many people will recognize him from his role as Chet Morton in The Hardy Boys as well as his role as Tyrell in A Million Little Things. He has already shown that he has the versatility to play different kinds of characters and the potential to truly become a star. Although he doesn't have any upcoming projects in the pipeline at the moment, people should definitely get used to seeing Adam on their screens because I have a feeling he's going to be spending a lot of time there. Keep reading to learn 10 things you didn't know about Adam Swain.
1. He Is From Chicago
Canada is the country that is most often associated with Adam and while it's true that he has lived there for much of his life, he is originally from Chicago. Adam was born in The Windy City but relocated to Vancouver with his family when he was about eight years old. It appears that he is still based in Canada.
2. Family Is Important To Him
Adam comes from a close-knit family and he appears to have close relationships with his loved ones including his two siblings. He has been fortunate to have their unwavering support over the years and he's thankful for the role they've played and continue to play in his life.
3. He Loves to Snowboard
Prior to getting into acting, Adam was a competitive snowboarder and he was very good. When talking about how he got into snowboarding, Adam told Snowboard Canada Magazine, "I started fairly late at 12 or 13, so I learned at a really accelerated rate. I started by just doing turns during my first couple years and then afterwards I was like, 'Okay, let's do park, let's do some flips, let's get into it." After that, I began to take a real liking to the sport, I loved it."
4. He Comes From A Musical Family
Adam isn't the first person in his family to pursue a career in the entertainment industry. He comes from a family with a background in music and his father was part of a band in the 1970s. Still, however, Adam didn't really have an interest in performing when he was younger.
5. He Likes to Travel
Not only has Adam lived in two countries, but he has also gotten the chance to do lots of traveling. One of the reasons he really loved competitive snowboarding was because it opened doors for him to travel. As his acting career continues to grow, Adam will probably add some cool destinations to his list.
6. He Is A Rapper
Despite not having an interest in music when he was younger, Adam eventually tapped into his musical talents. He has been rapping for a few years and it's something he has become very passionate about. As of now, however, it doesn't appear that he has released any music of his own.
7. He Has A Great Sense of Style
Adam is a very creative person so it goes without saying that self-expression is a very big part of who he is. In addition to acting, fashion is another way that Adam likes to share who he is with the world. He has a good eye for putting outfits together for any occasion.
8. He Made His TV Debut In Riverdale
Despite the fact that Adam doesn't have a long resume, he's still had some high-quality opportunities. His first on-screen appearance was in an episode of the popular TV series Riverdale. Even though he was only in one episode of the show, it was still a great way for him to start his acting career.
9. He Isn't Really A Teenager
Adam plays a teenager in both A Million Little Things and The Hardy Boys. In real life, however, he hasn't been a teenager for quite some time. While we don't know Adam's exact date of birth, it appears that he is around 25 years old. Thanks to his youthful appearance, he can probably get away with playing teenagers for a few more years.
10. It's Unclear If He's Had Acting School
Adam's journey to becoming an actor looks a little different than lots of other people's. When he first got into acting, he was just looking for a way to cover the cost of snowboarding. He got his start doing commercials, but we weren't able to find any information on whether he did any training along the way.