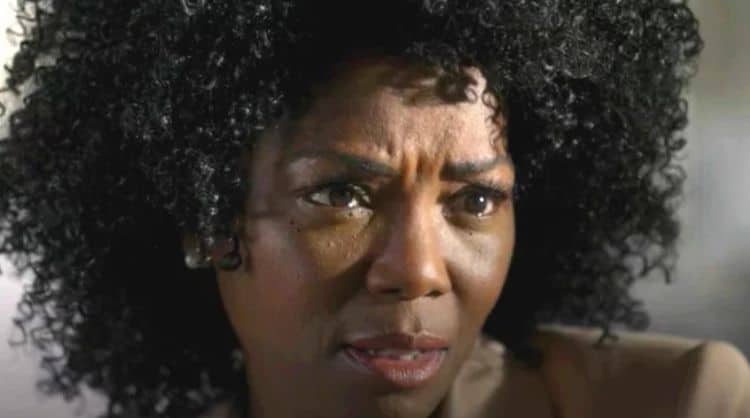 Vanessa Estelle Williams is a household name, though many people know her better as Vanessa A. Williams. She's the actress who brought us "Soul Food," and Rhonda Blair in "Melrose Place," along with dozens of other hit roles. She's a professional at what she does, and she's more than a little good at her job. She's recently taken a role in "American Horror Story," and she's killing it. Right now, her fans both new and old want to know as much as they can about the iconic actress and her talented skills on screen.
1. She is a 60s Girl
Vanessa Estelle Williams was born and raised in the 1960s. Her date of birth is May 12, 1963. She got to grow up in a pretty cool decade with a lot of chill and relaxation, and he lived her early adult life in the 80s. We imagine she has some amazing photos of herself with huge bangs, big shoulder pads, and neon 80s colors going on.
2. She is from Brooklyn
She was born and raised in the Brooklyn area of New York. She and her three brothers grew up together. We aren't sure if her brothers are older, younger, or if they are a mixture of both, but we can imagine that growing up with three boys in the family meant she was cared for by them when things got hairy.
3. She Went Through Difficulties As a Child
She grew up going through tough stuff. She had to deal with things that no child should ever have to deal with, including the loss of her own mother. Her mother, Verdell, died when Williams was a child of 10. It's probably the most devastating thing for a little girl to lose her mother at any age, but to lose her so young is nothing short of entirely heartbreaking.
4. She Was Raised By Her Grandmother
Following the untimely and tragic death of her own mother, Vanessa Williams was raised by her grandmother. She and her brothers continued to live in New York, but now they were being raised by their grandmother. She did well in school, she did what she had to do, and she followed her dreams.
5. She Has a College Education
When she finished her high school education, she moved on to college. Her college career began and ended at Marymount Manhattan College. She earned her degree in both business management and theater. She is absolutely putting her degree in theater to good use.
6. She Eloped with Her Husband
She and her husband might have their share of troubles, but they do have such a romantic story at the beginning. Vanessa A. Williams married Andre Wiseman back in 1992 when they eloped. They simply could not wait to get married, so they did just that. She's filed for divorce from him twice now, including back in 2018 when they separated.
7. She Has Two Kids
She's a mom. She and her husband share two sons, and they are the light of her life. Her sons are Omar and Haile. Omar was born in 1997, and Haile was born in 2003. Their sons are adults now, but that doesn't mean that her natural mom instinct has turned off. It never goes away.
8. She Does Not Give Unsolicited Advice
She is somewhat of a therapist to her friends and her family, and she always has been. However, being the sound mind and advice-giver of the friendship has taught her a valuable lesson over the years; you do not give unsolicited advice to others. Now, she simply listens, she is there for her loved ones, and she says nothing unless she is specifically asked for her advice. It's served her well over the years.
9. She Learned to Master her Demons
If she has learned one thing from her time on "American Horror Story," playing a doctor meant to help guide people through horrible things, it's that people have to master their own demons. They cannot get through life if they are dealing with demons they refuse to take control of when they have the opportunity.
10. She Values Her Privacy
She's been in the public eye for decades. She's one of the most in-demand actresses in Hollywood, and she knows that her privacy is a thing she should value. She holds tightly to that, and she doesn't share anything she knows can be ruined by the general public. She's a master of sharing just enough, but never too much to make her own life difficult.
Tell us what's wrong with this post? How could we improve it? :)
Let us improve this post!