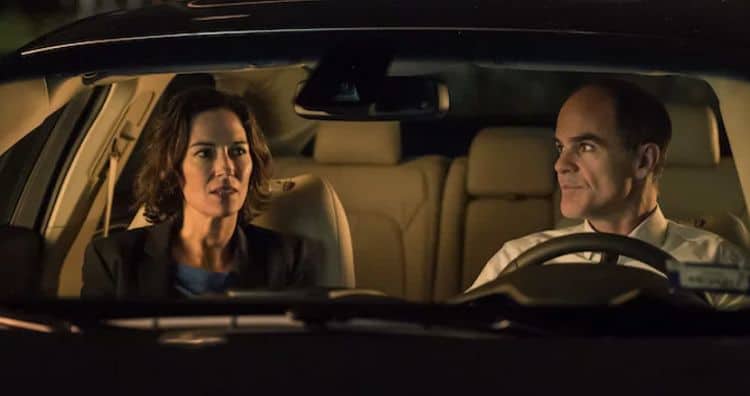 Wendy Moniz has had the kind of career that lots of actors can only wish for. Since making her TV debut in 1995, she has been a consistent presence on our screens in one way or another. Over the course of her career, she has proven that she is capable of playing a wide variety of characters, and she brings something special to every project she's a part of. Most recently, she has been playing Governor Perry in the popular TV series Yellowstone. Although she doesn't play a main character on the show, her presence is always felt every time she appears in an episode. Now that the series has officially been renewed for a fifth season, viewers are hoping to see more of Wendy. Keep reading for 10 things you didn't know about Wendy Moniz.
1. She's Originally From Missouri
Wendy was born in Kansas City, but it appears that she moved around a couple of times when she was younger. In an interview with Monsters and Critics, she mentioned that she is from the east coast of Virginia. However, we know that she went to high school in Massachusetts.
2. She Studied English
There are lots of people who believe that majoring in English in college is a poor decision. While it may be true that jobs that were traditionally held by English majors are dwindling, English majors often find themselves working in a wide variety of fills. During her time at Siena College, Wendy studied both English and drama.
3. She's A Mother
All of the success that Wendy has had in her career has been great, but that isn't what she's the proudest of. She is also a dedicated mother of two children that she shares with her ex-husband, Frank Grillo. When she isn't busy with work, you can usually find her spending time with her children.
4. She's A Photographer
Wendy isn't just a star when she's in front of the camera, she shines just as bright from the other side. She loves taking pictures and she has a natural eye for capturing breathtaking moments. Her Instagram profile is full of the awesome shots she's taken and her followers really enjoy seeing her work.
5. She's A Dog Person
Sorry to all of the cat people out there, but Wendy Moniz isn't one of you. She is a dog person and she has two fur babies of her own and they have become the stars of her Instagram profile. They even have their own highlight section so people can keep up with their adventures.
6. She Loves Being Near The Water
Sometimes all it takes is some fresh air and sunshine to make everything better, and that's certainly something that Wendy understands. Whether she's paddleboarding through the ocean, going for a swim, or hanging out by the pool, Wendy is someone who loves spending time near the water.
7. She Has The Same Birthday As Kevin Costner
Getting the chance to work with Hollywood legend Kevin Costner has been a great experience for Wendy during her time on Yellowstone. However, being on the same show isn't the only thing these two have in common. Wendy and Kevin Costner were both born on January 19 although she is two years older than him.
8. She's Been In Several Commercials
Wendy's TV roles are what most people know her for. However, that isn't the only work she's done in the entertainment industry. Over the course of her career, she has been in more than 50 commercials. She has gotten to work with several well-known brands including Excedrin.
9. She Participated in Blackout Tuesday
Wendy has been very adamant about using her platform to help raise awareness for the things that are important to her. One of those issues is the fight against racism. In the summer of 2020, Wendy participated in an online protest called Blackout Tuesday which was designed to allow people to show their solidarity with the Black Lives Matter Movement. She has also posted lots of other content related to human rights.
10. She'd Never Been To Utah or Montana Prior To Yellowstone
Wendy has gotten the chance to do lots of traveling over the years, but thanks to her career she always gets the chance to visit new places. Thanks to Yellowstone, there are two new locations she can add to the list. She told Monster and Critics, "I've never, and I've never been to Montana and I'd never even been to Utah, which is what, when shoot, where the studios were and where we shoot a lot of Montana for."
Tell us what's wrong with this post? How could we improve it? :)
Let us improve this post!