Amy and Tammy Slaton have become global stars since the show 1000-Lb Sisters first premiered on TLC. The show documents the lives of the Slaton sisters, who are both morbidly obese and struggle to navigate day-to-day life because of their weight. While the sisters have struggled and seen many ups and downs throughout the show's history, it has been a net positive on their lives overall.
Thankfully, both sisters have managed to make incredible changes to their lives and have begun to lose a lot of the weight they needed to in order to live a healthier lifestyle. Amy Slaton has really used the show as a platform to improve her life and also encourage others to change their lives too. Here are 7 things you didn't know about Amy Slaton from 1000-Lb Sisters.
1. The Sisters Started Out On YouTube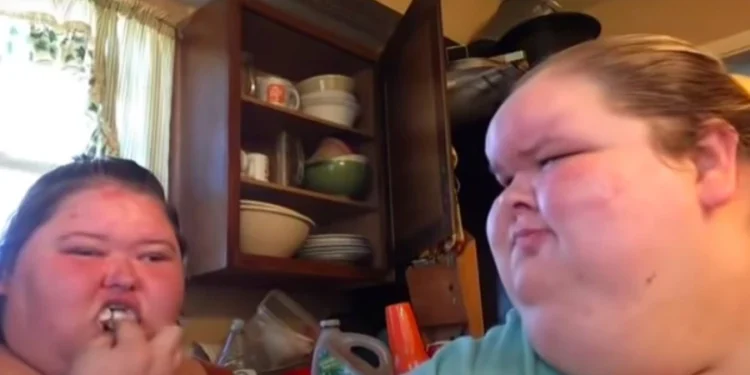 Long before starring in 1000-Lb Sisters, Amy and Tammy Slaton first entered the public spotlight thanks to their YouTube channels. Most of the early content on the channel is vlogs, food challenges, and make-up tutorials. The most popular video on the channel is titled "The Power of Makeup" and has over 7.7 million views. The channel is still active and currently has over 500,000 subscribers, with new content being posted a few times per month.
2. The Sisters Really Did Weigh 1000-lb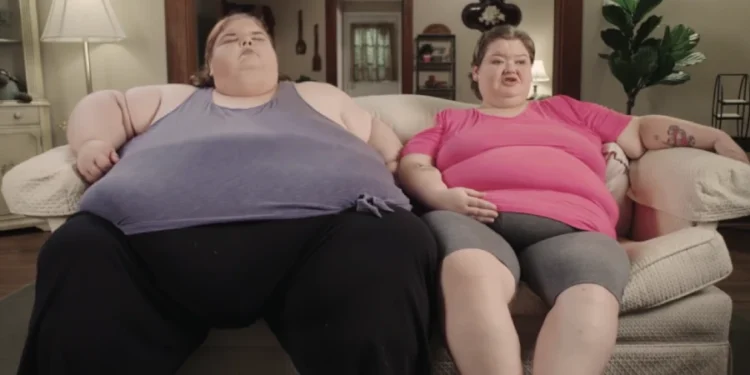 1000-Lb Sisters isn't just the name of the show and a marketing gimmick, the Slaton sisters really did weigh over 1,000 lbs when the show began. At the start of the series, Tammy Slaton weighed over 600 lbs, and Amy Slaton weighed just over 400 lbs. During the filming of the show, Tammy Slaton did increase her weight up to her heaviest of 717 lbs before finally losing weight in order to qualify for weight loss surgery.
3. Amy Slaton Never Used To Be Overweight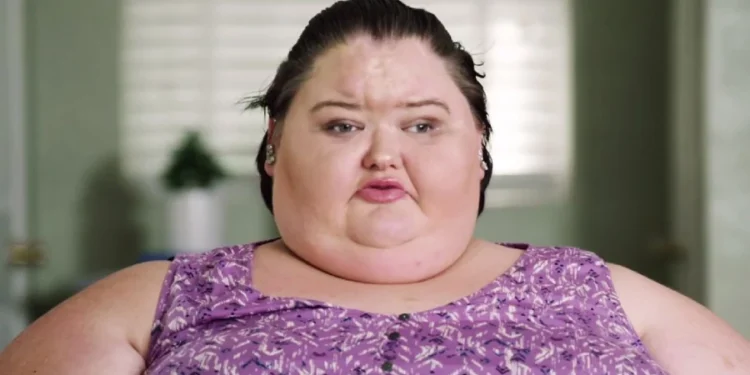 People aren't born overweight, and the Slaton sisters were no different. Amy Slaton was average size for most of her childhood, with her weight gain beginning at age 10 following the death of her grandmother. This event in her life has a devastating effect on her, and it led to her life becoming more unstable and the sisters having to rely on themselves when it came to cooking and diet due to their mother working multiple jobs. But, since they were children, most of the food was junk food, frozen foods, and pizza. This quickly began their weight loss struggles which continued into adulthood.
4. What Amy Slaton Struggled With Most When Losing Weight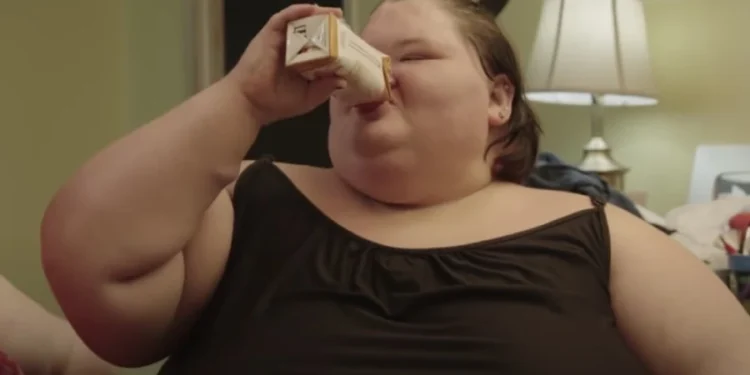 Anyone that has been on a diet will know that some things are incredibly difficult to give up. For some, it is chips; for others, it is chocolate and candy. But for Amy Slaton, it was soda. Before the sisters lost weight, they rarely drank water, instead quenching their thirst with Coca-Cola and many other sugary drinks. Tammy Slaton has stated that the sisters would drink up to 12 sodas each every day, which would equate to many liters of empty calories. This only increased their weight gain and hindered any attempts at losing weight.
5. Amy Became A Mom After Losing Weight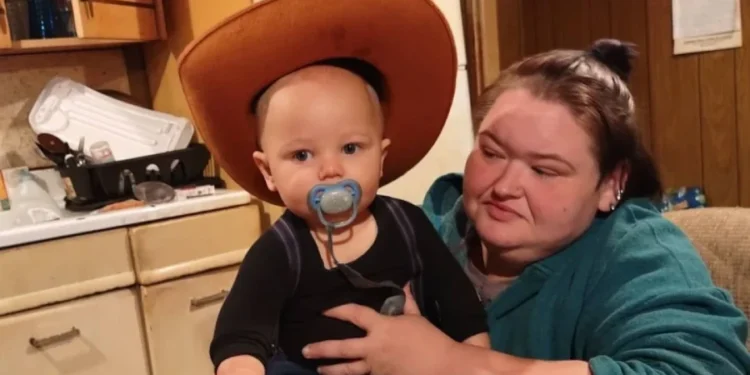 When 1000-Lb Sisters first began, Amy Slaton's main motivation for losing weight was to be able to start a family. Due to her weight of over 400 lb, Amy struggled to get pregnant with her husband, Michael Halterman. In 2020, the couple was able to conceive, but Amy Slaton had a lot of difficulties with the pregnancy. Thankfully, after a C-section, the couple welcomed a baby boy into the world that they named Gage Halterman. In 2022, she gave birth to their second son, Glenn Allen Halterman.
6. Amy Looks Unrecognizable After Weight Loss Surgery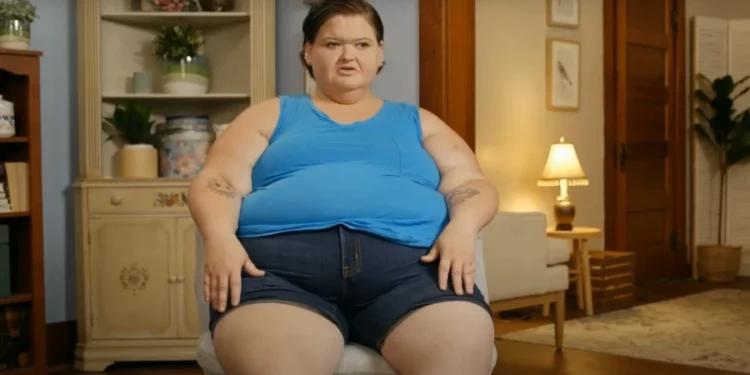 Amy Slaton has really slimmed down since beginning her weight loss journey on 1000-Lb Sisters. When the show first began, she weighed over 400 lb. But following gastric bypass surgery in 2019, she has been able to lose a lot of weight and build a healthier lifestyle for herself. Since the surgery, Amy Slaton has managed to lose over 125 lbs, bringing her weight down to approximately 275 lbs. This made her almost unrecognizable and has helped to boost her confidence, especially on social media.
7. The Sisters Hope To Inspire Others To Manage Their Weight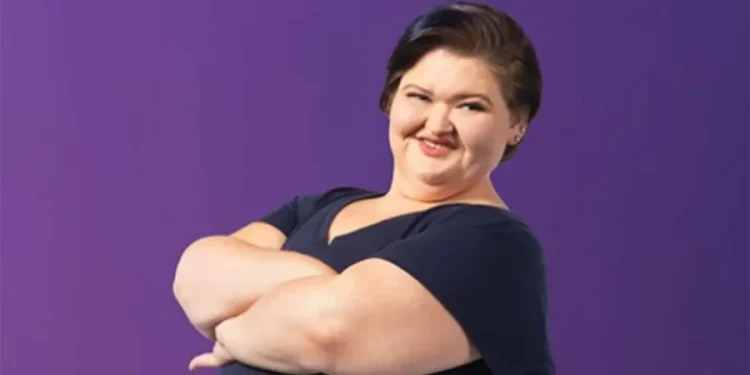 When the Slaton sisters agreed to create the 1000-Lb Sisters series, they wanted to show the world a different side to them, as well as use the platform to inspire people not to follow in their footsteps. The sisters wanted the show to show the struggles that an obese person deals with day to day and that it isn't a path anyone should take. They also wanted to use their weight loss journeys and successes as inspiration for anyone overweight to follow in their footsteps.