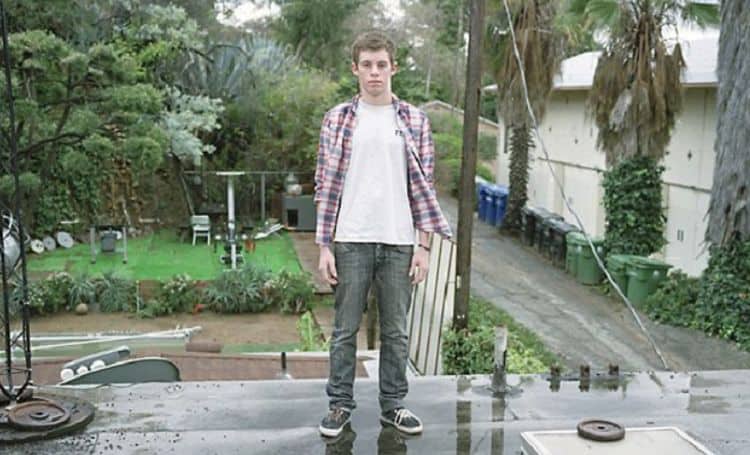 If you didn't know the name Spencer Elden prior to today, you've absolutely heard of him by now. He's the little boy whose photo is on the cover of the 1991 Nirvana album, "Nevermind," and he is not happy about it. He's making headlines left and right at the moment after he decided to go ahead and sue the band for using his photo – he's calling it child pornography – and now the world wants to know who his 30-year-old man is and what his story is like.
1. He was Born in 91
Spencer Elden was born in 1991. Specifically, he was born on February 7, 1991. He was only a few months old when his parents gave permission for him to be the model for an underwater photographer who needed to shoot a photo for a band that no one really knew at the moment. Of course, we all know Nirvana now.
2. His Father Worked on Sets
Why would a photographer call his parents and ask them about photographing their newborn son? His father worked on sets, and he was in the business. He helped design them, he helped make props for photoshoots, and he was heavily involved with things like this.
3. He Has Recreated the Album Cover Before
According to Nirvana.fandom.com, he's recreated the album cover more than once. He's done so numerous times throughout the years, and he even has a large tattoo that says, "Nevermind," that he has placed right on his chest.
4. He Was Upset He Never Met the Band
It's obviously too late for Kurt Cobain, but he has said it himself that he, "got a little upset for a bit. I was trying to reach out to these people. I never met anybody. I didn't get a call or email. I just woke up already being a part of this huge project. It's pretty difficult – you feel like you're famous for nothing, but you didn't really do anything but their album," were his words about the experience and about not meeting the band.
5. He's Decided to Sue the Band
Now that he is 30, he's decided to sue the band. He now believes that the band is guilty of using and distributing child pornography based on the photo they chose of him as a baby. In the lawsuit, Elden states that he has and will continue to "Suffer lifelong damages," because of the members of the band and their desire to use his naked photo on their 1991 album cover.
6. He Offered to Recreate the 25th Album Cover Nude
He's suffered lifelong damages, according to his lawsuit, but he also recreated the album cover professionally on both the 15th and 25th anniversaries of the album. He even told the New York Post that he told the photographer during the 25th photoshoot to recreate the album cover that he'd pose nude as he did as a baby. The photographer turned him down. "I said to the photographer, let's do it naked. But he thought that would be weird, so I wore my swim shorts."
7. His Parents Earned $200
For letting their 4-month-old baby take a quick photo in a pool when he was a baby, they earned $200. We all know that $200 is nothing, but back in 1991, it was worth a lot more than it is right now. He earned the same amount when he re-created the photos himself.
8. He Prefers the Clash
He doesn't say he's not a Nirvana fan, but he does make it clear that he prefers the Clash to Nirvana. Perhaps it's something that he always thought growing up and not really understanding what he meant to the band in terms of their hit album and the sheer amount of fame that came along with being part of something so big.
9. He's Called it a Cool Experience
"It's cool but weird to be part of something so important that I don't even remember," he said in his New York Times interview. It sounds like up until recently, he's had a good time with the fame and the notoriety that he got from posing as a naked baby for the cover of this album 30 years ago.
10. The Anniversary Means Something to Him
He has said many times that the anniversary of this album is always important to him. "The anniversary means something to me. It's strange that I did this for five minutes when I was four months old and it became this really iconic image," he told the New York Times during his 25th anniversary interview.
Tell us what's wrong with this post? How could we improve it? :)
Let us improve this post!