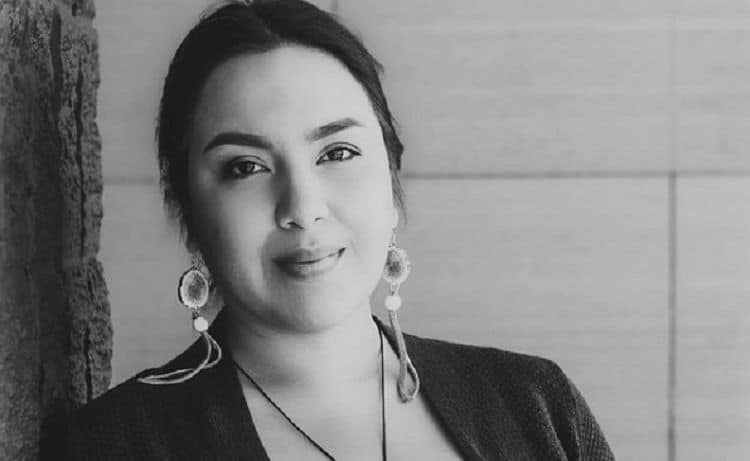 Roseanne Supernault started her on-screen acting journey more than a decade ago. Although it took a few years for her career to start taking off, she really started gaining momentum during the late 2000s. She got her first big break in 2009 when she was cast in the TV series Blackstone. From there, she managed to keep the momentum going with roles in other shows like Jamestown and The Drive. Although it's been a couple of years since her last on-screen appearance, Roseanne currently has some projects in the works that will be released over the next few years. Continue reading to learn 10 things you didn't know about Roseanne Supernault.
1. She Fell in Love with the Arts at An Early Age
The arts have been a part of Roseanne's life for as long as she can remember. Her mother was an artist which helped expose Roseanne to all kinds of creativity. By the time she was a teenager, she had already been discovered by a casting director and she was ready to pursue a career as an actress.
2. She Has Behind-the-Scenes Experience
Being in front of the camera is what most people know Roseanne for, but that isn't the only place she likes to let her talent shine. She has also stepped behind the camera on several occasions. She made her debut as a writer, director, and producer in 2014 with a short film called The Nod.
3. She Started Her Own Production Company
Not only does Roseanne have a creative side, but she's also very business-minded as well. According to her LinkedIn profile, Roseanne started a production company called Flying Up Moon Productions in March of 2021. It's unclear if the company has released any projects.
4. She's Passionate About Human Rights
If there's one person who isn't afraid to speak up about the things that are important to them, it's Roseanne. She is very serious about several human rights causes and she is especially passionate about things that impact the indigenous community. Shee has made it a point to use her platform to show her support for these things.
5. She Enjoys Spending Time Outdoors
Sometimes, there's nothing better than getting outside and taking in a deep breath of fresh air. This is something Roseanne would probably agree with. When she gets time away from work, she loves being outside. She has lots of love and respect for nature and all of the beauty that it has to offer.
6. She Loves Giving Back to Others
There are countless people who have forgotten where they came from as soon as they got a taste of the spotlight, but Roseanne isn't one of those people. She is all about giving back to her community and one of her favorite ways to do that is by hosting acting workshops for young indigenous people.
7. She Was Trained in Martial Arts
Roseanne's life may be all about acting now, but that wasn't always the case. When she was younger, sports played an important role in her life. She competed in several sports including martial arts. Unfortunately, we weren't able to find any information on the specific discipline she studied or how long she trained for.
8. She Likes Her Privacy
When a person chooses a career in the entertainment industry, it can be difficult to draw a clear line between their personal and professional lives. However, this is something that Roseanne has made a point to do. She isn't interested in sharing her every move with the world and she has chosen to keep the details of her personal life to herself.
9. She Was Once Declared A Missing Person
According to an article from Global News, Roseanne and her nephew were both declared missing. However, she eventually revealed that the two were never missing. In the article, Roseanne was quoted as saying, "Contrary to the media coverage, I was not 'watching' my nephew, I have in fact been raising him for the past 7 months, and I have documentation to substantiate it. It is clear to me that the Kamloops RCMP were being misinformed". She added, "My nephew and I in fact went into hiding after he confided seriously distressing allegations to me."
10. She Likes to Travel
Being a professional actress has allowed Roseanne to have lots of cool experiences. Among those experiences has been the ability to travel outside of her home country of Canada. Some of the places she's visited include Côte d'Ivoire and France. She'll probably get the chance to see even more places in the years to come.
Tell us what's wrong with this post? How could we improve it? :)
Let us improve this post!