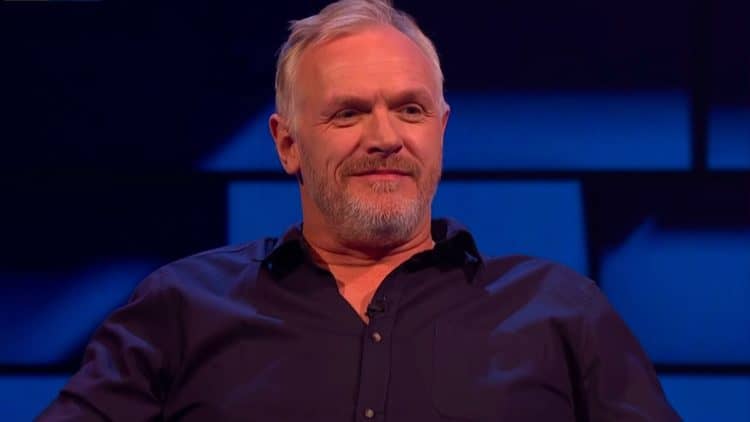 Greg Davies has always had a knack for making people laugh, but he never imagined that it would eventually turn him into a celebrity. Although Greg entered the industry later in life than many people, he has never lagged behind. Over the course of his career as an actor and comedian, Greg has earned the respect of people all across the United Kingdom and other parts of the world. While he's done quite a few things in his career, he is best known for being the host of the British game show, Taskmaster. His fans will also be happy to know that he will be in an upcoming comedic series called The Cleaner. Keep reading to learn 10 things you didn't know about Greg Davies.
1. He Used To Be A Teacher
Greg isn't the kind of entertainer who spent his whole life trying to get into the business. As mentioned earlier, Greg Davies got his start in the entertainment industry a little later than many people. Prior to becoming an actor and a stand-up comedian, Greg spent over a decade working as a teacher.
2. He's Single
Trying to maintain a romantic relationship when you work in the entertainment industry isn't the easiest thing to do, especially when the person you're dating also has a busy schedule. Greg was in a relationship with British politician, Liz Kendall for almost 10 years, but they parted ways in 2015. Since then, he has not been publically linked to anyone.
3. He Has Behind-The-Scenes Experience
Most of Greg's fans are only familiar with the work he's done in front of the camera, but he's also shown that he has what it takes to get the job done from the other side. He has written, directed, and produced several projects over the years and he will likely be adding even more to the list.
4. He Enjoys His Privacy
Outside of his relationship with Liz Kendall, Greg has been very private when it comes to his personal life. He appears to be the kind of entertainer who prefers to keep all of the attention on his work. Most people would agree that this more private approach is probably a good idea.
5. He's Good Friends With Taylor Lautner
Greg Davies and Taylor Lautner may seem like an unlikely friend pair, but the two have formed a solid bond after working together. Greg told iNews, "We're [he and Taylor Lautner] really good mates now and I think that's weird…I regularly swap texts with Taylor while he's over in his LA supermansion. I've not seen it, but he's invited me to go and see him when I'm next over there and I will. We just have a great laugh."
6. He Considers Himself To Be Lazy
Most people can't wait to tell the world how hard-working they are, but Greg isn't that type of person at all. While talking to iNews, Greg said, "I'm an intrinsically lazy person, and I just wibble around my flat or I go and stare at things. I will waste a day untangling a pair of headphones."
7. He Isn't Really Into Social Media
The internet has become instrumental in helping people in the entertainment industry advance their careers. While Greg has laid down the foundation for a solid online presence, he isn't someone who likes to spend a lot of time on social media. Although he has accounts on Twitter and Facebook, he doesn't post on either platform very frequently.
8. He'll Never Do Strictly Come Dancing
Known as Strictly Come Dancing in the United Kingdom, Americans will recognize the show as Dancing with The Stars. Over the course of his career, lots of Greg's fans have hoped they'd eventually get the chance to see him compete on the show. However, while he's been asked to participate Greg has made it clear that he has no interest in ever doing the show.
9. He Was Nominated For A BAFTA Award
As an entertainer, one of the best feelings is hearing your name called on a list of nominees for a major award. Greg got to experience this in 2013 when he was nominated for a BAFTA TV Award for Best Male Performance in a Comedy Programme for his role in Cuckoo. Unfortunately, however, Greg didn't win.
10. He Struggled To Be Creative During The Pandemic
The COVID-19 pandemic left most people with more time on their hands than usual. While some found it easy to be even more productive during this time, others, like Greg, found it difficult to get the creative juices flowing. Although he attempted to write, he told Metro that he struggled to come up with anything good.
Tell us what's wrong with this post? How could we improve it? :)
Let us improve this post!