Bretman Rock Sacayanan Laforga, commonly known as Bretman Rock, is a name usually associated with make-up videos and a feisty attitude toward life. He gained popularity through two avenues. The first one was through his videos online, while the second one was his appearances in print media.
The list below contains 20 short and interesting facts about the Internet star. Whether you're a fan of Rock or just want to know more about Rock, this list will provide some vital information about his life. Scroll down below to see those facts.
1. Bretman Rock Was Born in Cagayan, Philippines
Bretman Rock was born on July 31, 1998, in Sanchez-Mira in the province of Cagayan in the Philippines. His birthday makes him a Leo. His family moved to Hawaii when he was seven, and he is based there until today.
2. He Was Named After Two Wrestlers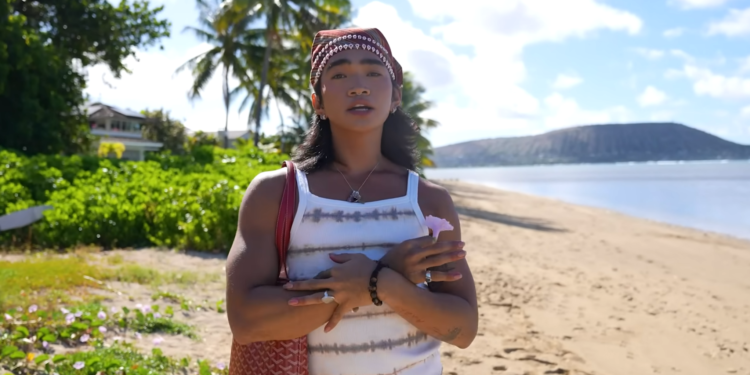 His father was a huge wrestling fan. Thus, he was named after two known wrestlers. The first one was Bret Hart and the second was Dwayne "The Rock" Johnson.
3. His Native Language is Ilocano, But He Claims English Is an Easier Language
Cagayan is one of the northern provinces of the Philippines, and Ilocano is one of the prevalent languages in the north. Thus, he grew up speaking Ilocano in his household before his family moved to Hawaii. Nowadays, he claims that "English is the easiest language to learn" to support immigrant kids who are ashamed to speak English due to poor skills.
4. Bretman Rock Uses All Pronouns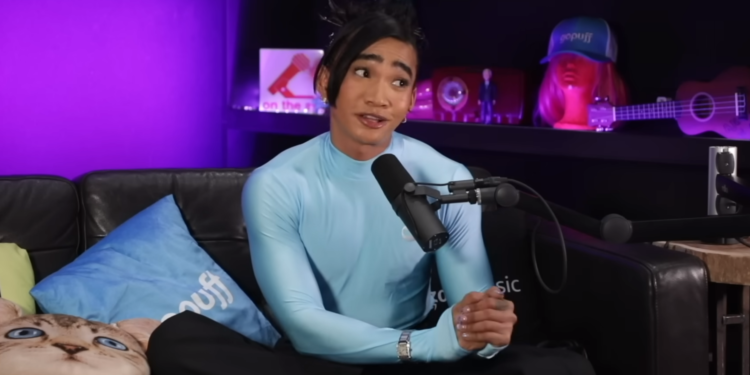 While this fact does not come as a surprise considering he's non-binary, there is a deeper and more cultural reason for that. In most Philippine languages, there is no difference between a "he" and a "she", a neutral third-person pronoun is used, like "siya" in Tagalog. In this regard, Rock does not mind what gender he will be called by pronouns, as the languages in his home country do not distinguish between genders.
5. The Social Media Influencer Has ADHD
Rock made significant mentions of his life with ADHD during the release of his book "You're That B-tch." One of the themes of that book was his early life as an immigrant and also some implications of the illness as he grew up. The NIH describes ADHD as repeated patterns of too little or too much attentiveness.
6. He Won Escape the Night, Season 4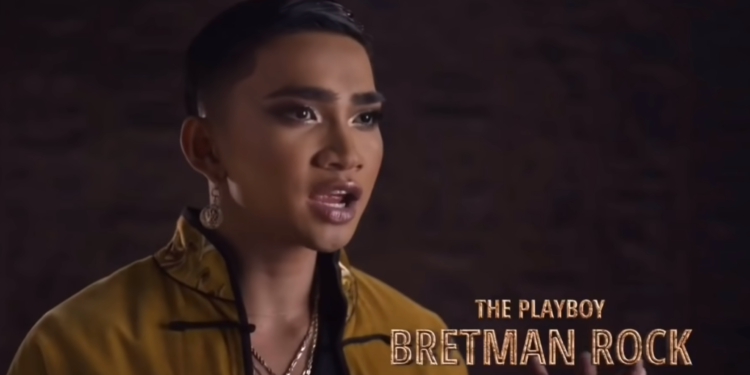 Escape the Night was a YouTube Premium series with a murder mystery theme and time travel vibes. The fourth season saw two survivors, thus making them the winners. One of them was Rock, and the other one is Colleen Ballinger, who died on Episode 6 but was brought back to life on Episode 8.
7. Bretman Rock Was the First Openly Gay Man to Be Featured on the cover of the Playboy magazine
Rock made the headlines in October 2021 for being the first openly gay to be featured in Playboy magazine. Some people welcomed this idea and supported Rock in breaking barriers and stereotypes. However, some were opposed to having a gay man in a men's magazine.
8. Bella Poarch Is Rumored to Be His cousin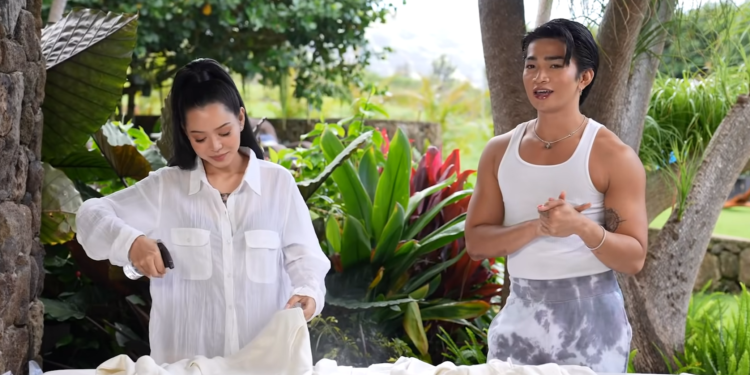 In a June 2021 YouTube video titled "Tye Dyeing with Bella Poarch," Rock, out of the blue, revealed the story of his first meeting with Poarch. He recalled that they first met when they were kids back in Pangasinan, Poarch's home province and that they were cousins. Unlike Rock, however, Poarch was not that fluent in his province's local language, as observed when Rock asked her how to say "hi" in Pangasinense.
9. He Describes Himself as "Bakla" — A Term Perceived as Derogatory in the Philippines
The word "bakla" initially began referring to men who cross-dress as women, earning its derogatory connotation in the Philippine conservative community. It then evolved to become a term to denote non-binary individuals in general. Rock is a loud and proud "bakla," and his usage of such a term signifies his fight against the stigma against the non-binary.
10. Bretman Rock Had a Cameo in Bella Poarch's "Build a Bitch"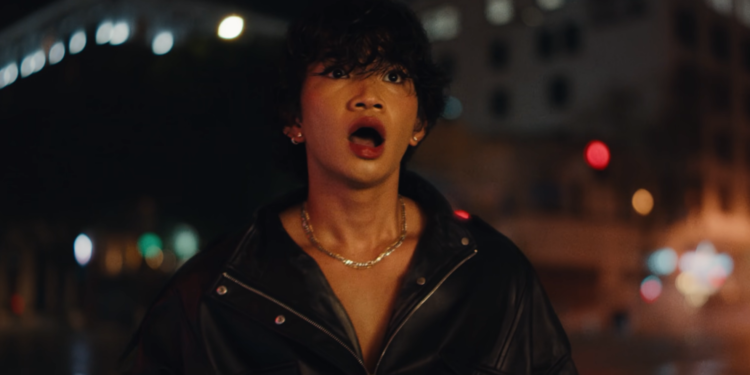 Bella Poarch's cousin appeared in her Build a Bitch music video around a month before the tie-dyeing video. Rock can be found at around 2:08, and was among the first ones outside the "Match Made" factory to witness the fire. His scene also appeared in the ending roll of the video.
11. He Is Worth Six to Eight Million Dollars
Net worth estimates put Rock's wealth in the six to eight-million-dollar range. He is also projected to have around a million-dollar annual income. A great portion of his income comes from his online presence.
12. Bretman Rock Was Part of Forbes' 30 Under 30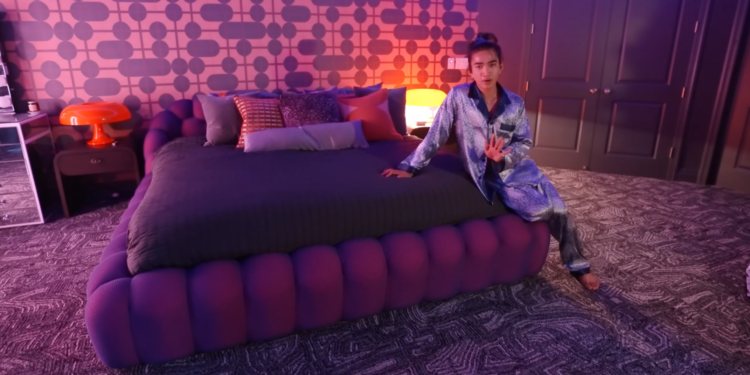 In 2018, Rock entered Forbes' 30 Under 30 Asian list — a prestigious list of the most influential people, younger than 30 years, in a given region. The then 19-year-old Rock made the cut thanks to his huge fan base and follower counts on his social media at such a young age. Forbes also accolades Rock's "humorous views on life."
13. Bretman Rock Was List Among Time's Most Influential Teens
Time's 2017 list of most influential teens included two Filipinos. One of them was a student protester while the other one was Rock. According to Time, Rock deserved a spot on the list because there was nobody else who was more fabulous than him on the Internet.
14. His Love For Make-Up Came From His Grandmother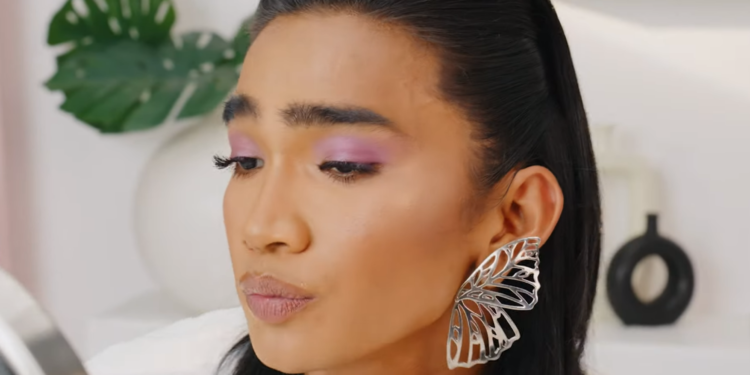 In his latest book, "You're That B-tch & Other Cute Lessons About Being Unapologetically Yourself," he described his first contact with make-up. He recalled that when he was young, he adored watching his grandmother beautifying herself before going to church. When his grandmother once applied make-up on him, he fell in love with that idea, and there, his love for make-up was born.
15. He Won't Reveal His Ex-Boyfriend's Identity
Rock is not fond of paparazzi snooping on celebrities' private lives. He did not explicitly reveal the name of his boyfriend when they were still together, though people would just try to piece things together. However, the boyfriend in question and Rock are no longer together today.
16. The Beauty Influencer Fittingly Started His Online Career With a Make-Up Tutorial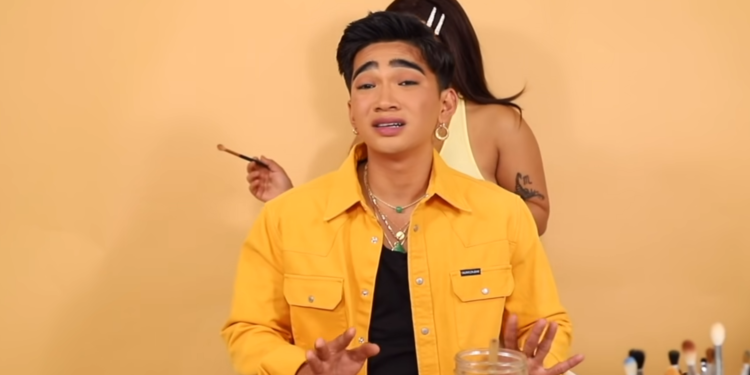 Doing make-up was not Rock's first content on the Internet, but rather, it was the type of content that propelled him to fame. It was in 2016 when his make-up content went viral and that appeared to be his strongest suit. This type of video is still among his classics, though he now also uploads videos showcasing different parts of his life.
17. He Once Had to Ask Fans to Stop Coming Into His House Uninvited
It is common courtesy to not come to somebody's house unannounced. It's even more of a common-sense thing when a pandemic is in its early spreading stage. However, what seems to be common knowledge to some does not appear to be the case for others.
In April 2020, when most of the world was in lockdown, fans were reportedly coming into Rock's home to ask for pictures. One of them even asked if Rock lived in the house. Due to this, Rock did something he probably did not know he would do — ask everyone not to come to his house uninvited and stay at home.
18. Bretman Rock Has an OnlyFans Account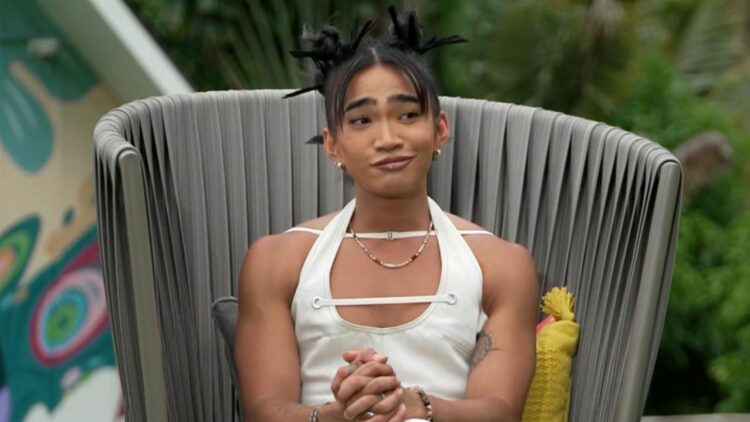 When someone posts explicit photos on social media platforms, they are usually taken down, such is the case of Belle Delphine. In late 2020, it had also been the case for Bretman Rock leading him to decide to open an OnlyFans account. Rock said that he just wanted to have a place to post his "cute nude pics" without having them deleted.
19. Bretman Rock Came Under Fire in 2020 After a Video of Him Saying Racist Words Went Viral
A video of a 15-year-old Bretman went viral in April 2020 due to the star saying the N-word. Rock wholeheartedly apologized for the video. He also wanted to use the video as a reminder that what is posted online stays on the Internet forever and that whoever posted it should be accountable for it.
20. Awards the Influencer Has Won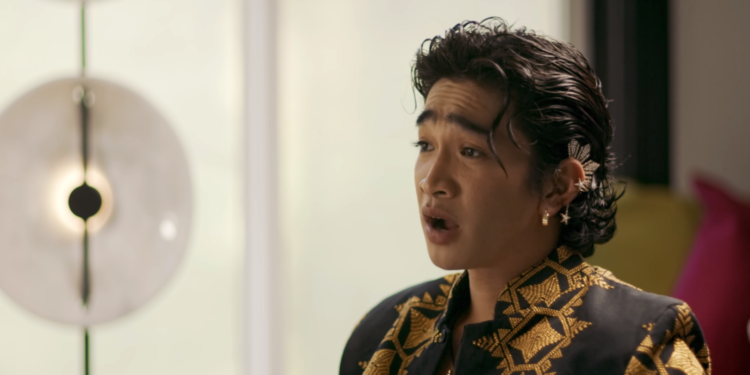 Apart from Time's and Forbes' prestigious lists, Rock has also garnered awards in the field of entertainment. In 2019, he was hailed as The Beauty Influencer of 2019 by the People's Choice Awards. In 2021, he won the Breakthrough Social Star award at MTV Movie and TV Awards, and his show 30 Days With: Bretman Rock was labeled as Show of the Year by the Streamy Awards.