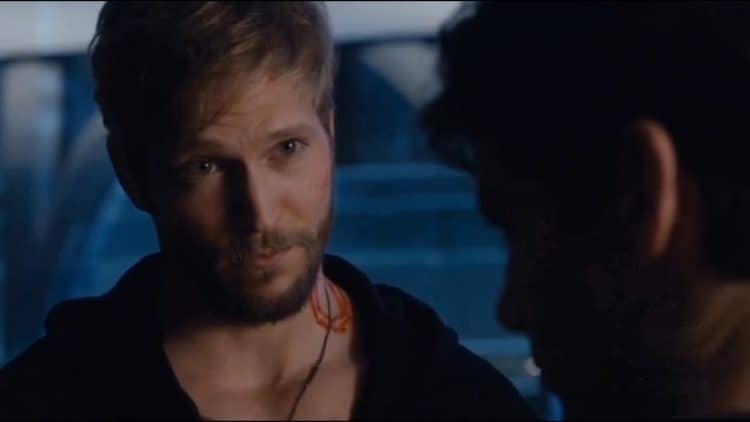 Jon Cor's journey as a professional actor hasn't been an easy one, but he's always managed to keep moving forward. When he began his career in the mid 2000s, he had a string of small roles in TV shows and films. Within a few years, however, Jon was working his way up and establishing himself as a true talent. Now, he has more than 50 acting credits to his name and some major roles under his belt. Many fans will know him best from being in shows like Shadowhunters and Ghost BFF. He has also starred in made for TV movies on the Hallmark channel. No matter what kind of project Jon is working on, you can bet that he's going to do an outstanding job. Continue reading for 10 things you didn't know about Jon Cor.
1. He Moved Around A Lot When He Was Younger
Nobody likes to be the new kid, and unfortunately for Jon, he was that kid several times during his childhood. When he was younger, his family moved around a lot and he constantly found himself having to adjust to new environments. Instead of looking at this as a bad thing, however, he saw each move as a new opportunity.
2. He Didn't Think About Acting Until He Was In High School
Lots of actors grew up with the desire to perform and entertain. That wasn't the case for Jon. He doesn't have stories about putting on performances for family and friends when he was still in diapers. Instead, his interest in acting came a little later. He got into acting in high school after having to act out a comedic sketch for a school assembly.
3. He's An Author
In addition to being an actor, Jon also loves to write and he is a published author. He has released one novel titled In Heat which he began working on when he was just 19-years-old. Jon has also released a collection of short stories, poems, and essays called A Murder of Prose.
4. He Plays The Guitar
Acting and writing are just two of the things on Jon Cor's long list of talents. He also has some musical skills as well. He enjoys playing the guitar, but it doesn't appear he's ever had any interest in releasing his own music or pursuing a career in the music industry.
5. He Has A YouTube Channel
Jon started a YouTube channel in 2011 and he has used it to post various clips relating to his acting work. Although he has less than 500 subscribers, his channel has still managed to get over 111,000 views. Unfortunately, however, he isn't very consistent with his uploads.
6. He Enjoys Being Out In Nature
Jon spends a lot of time working, but when he has free time he loves to spend it relaxing outdoors. He has a deep appreciation for the beauty of nature and he enjoys doing things like going hiking, hanging out by the water, and exploring local trails. Jon is also an animal lover although it doesn't appear he has any pets of his own.
7. He Was In An Episode Of Supernatural
Jon has gotten a lot of cool opportunities throughout his career and he's been a part of several very popular projects. One of them was the long-running TV series Supernatural. Jon appeared in an episode of the show in 2017 and played a character named Wraith.
8. He Loves To Read
For lots of people, the idea of sitting down and reading a book sounds insanely boring, but Jon isn't one of those people. He has always loved to read and enjoys picking up a good book and reading it from start to finish. On occasion, he'll even share photos of some of the books he likes on social media.
9. He Practices Martial Arts
In Jon's line of work, it's always important for him to look his best, but that isn't the only reason he likes to make sure working out is a part of his routine. Regular exercise has numerous physical and mental health benefits. In addition to traditional workouts, Jon has also done martial arts training for many years.
10. He Has A Complicated Relationship With Social Media
In today's world, social media has become a necessary evil – especially for celebrities. In an interview with V13, Jon admits that his relationship with social media is a little complicated. He said, "I struggle with it from time to time because I value my openness as much as I do my privacy, but I've decided that like a Rottweiler, the Internet can be used for good or evil."
Tell us what's wrong with this post? How could we improve it? :)
Let us improve this post!