Belle Delphine is probably a name that has fallen out of household use for now. However, the internet cannot forget who Belle Delphine is, and her impact on the online world. Some regarded her as a genius as she knew what kind of audience she had and profited off them snarkily, while some saw her as an artist with undesirable art.
Delphine rose to fame in one of her stunts where she sold her bath water for people who were "thirsty" for her. The internet watched, and later on, she began producing adult content for "dedicated people." For both those who remember her and those who do not, and for those who became her fans, the list below is dedicated to showcasing twenty note-worthy fun facts about the influencer.
1. She Is an ENTP
The Myers-Briggs Type Indicator (MBTI) is a personality type indicator based on four dichotomies: Extroversion/Introversion, iNtuition/Sensing, Feeling/Thinking, and Judging/Perceiving – there are 16 possible combinations overall. Belle Delphine exudes the ENTP type (Extroverted, iNtuitive, Thinking, Perceiving) brought by the fearless demonstration of her humor. This is in contrast to an ENFP (F for Feeling), which the public believes she is, because such put their audience's feelings in consideration before executing their jokes and skits, and will be bothered if they offend somebody.
2. Her OnlyFans Account Was Created in June 2020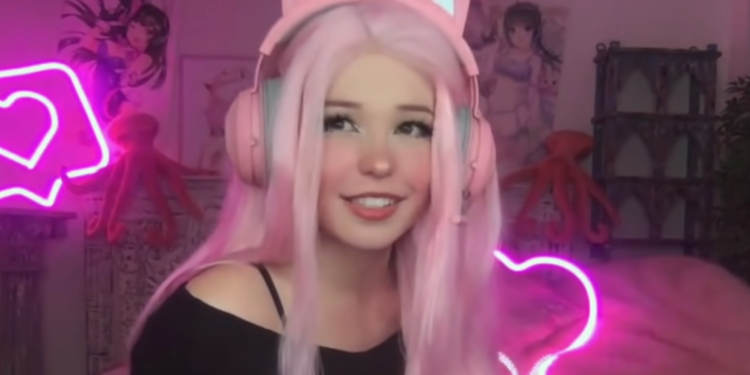 After around half a year of hiatus, Belle Delphine came back to the Internet with a new YouTube video parodying 6ix9ine's Gooba. In the video, she introduced that she now had an OnlyFans account and encouraged "Big Chads" to buy her OnlyFans "to get a big bag." A subscription to her account costs $35 per month.
3. She Earns Around a Million Dollars From OnlyFans Monthly
With her newfound fame and the anticipation she built up worldwide during her pre-COVID hiatus, it was not a surprise that her OnlyFans would do so well. Delphine did not reveal how many people subscribed to her OnlyFans, but she told Logan Paul that her monthly earnings were "like $1 million a month." Taking out a calculator, a million dollars per month over 35 dollars per month per person, gives her at least 28,571 subscribers.
4. She Has an Impressive Net Worth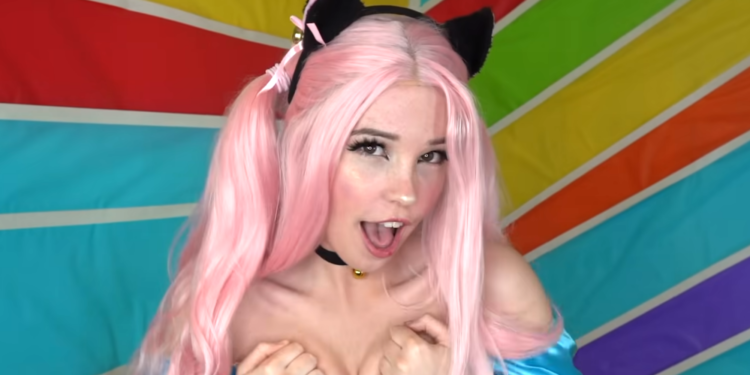 Her OnlyFans account is not her sole source of revenue, her other social media accounts like her YouTube channel come into the equation as well. Delphine was not very open when it came to disclosing how much she earned. However, reports point to her net worth being around three million dollars.
5. Belle Delphine Was Born in South Africa
Belle Delphine was born in Cape Town, South Africa, on October 23, 1999. Her family moved to the United Kingdom when she was young. An important thing to note, however, is that her real name is Mary-Belle Kirschner.
6. Delphine Is Just Her Stage Surname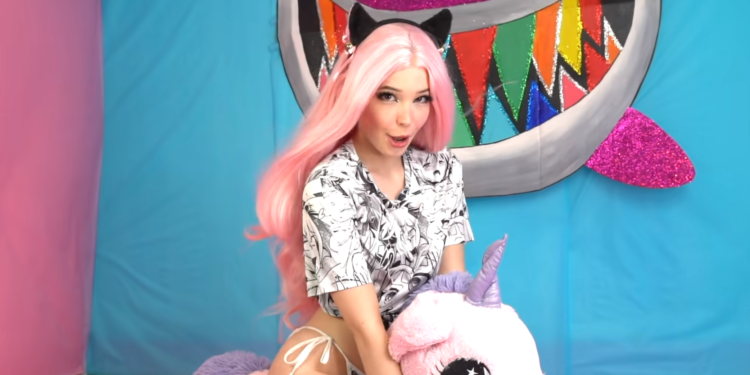 In selecting her stage name, there were not a lot of significant considerations that happened during the thought process. She kept the "Belle" part of her first name. Her surname, however, was formed by the idea that it just sounded well alongside the word "Belle."
7. Belle Delphine's Height is Above Average
Belle Delphine stands at 1.68 meters. This is higher than the average South African female height of 1.59 meters. Her height is also above the British average female height of 1.64 meters.
8. She Worked Odd Jobs Before Becoming Famous
Delphine attended Priestlands School in Pennington, Hampshire for her secondary education. However, she dropped out at the age of 14 due to constant bullying. Having no education at that point, she worked several jobs such as waiting tables and nannying.
9. She Began Her Online Career In 2015
While she began to gain notoriety online around 2019 to 2020, that did not mark the start of her career. During the days of her "odd jobs," she sometimes posted content that would resemble what she would post in the future. Also in 2015, she created her Instagram account, which is now taken down.
10. She Started Her YouTube Channel With a Make-Up Tutorial Video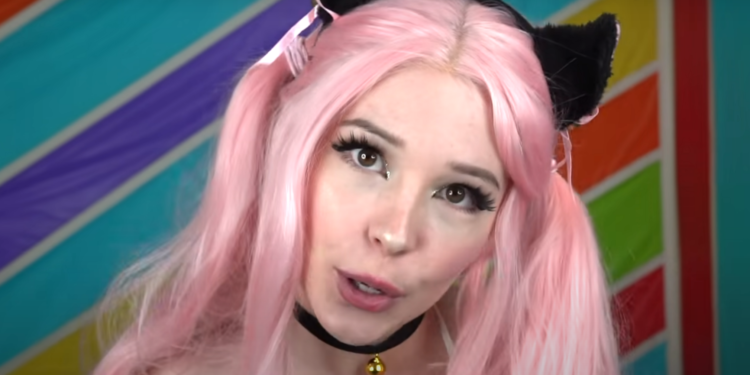 On July 2016, Delphine began her YouTube channel, which, by the way, is still up and running. A month later, on August 14, she posted her first video, "My everyday makeup!" As the title suggests, it is a makeup tutorial, quite far from the type of content she does today.
11. Belle Delphine Has Two YouTube Creator Awards
She has earned two special milestones in her YouTube account. In 2018, she reached 100,000 subscribers, earning her her Silver Play Button. In 2020, during the years when her popularity peaked, she amassed her first million subscribers, making her a recipient of the Gold Play Button.
12. Belle Delphine Holds the Record for the Most-Disliked Pornhub Videos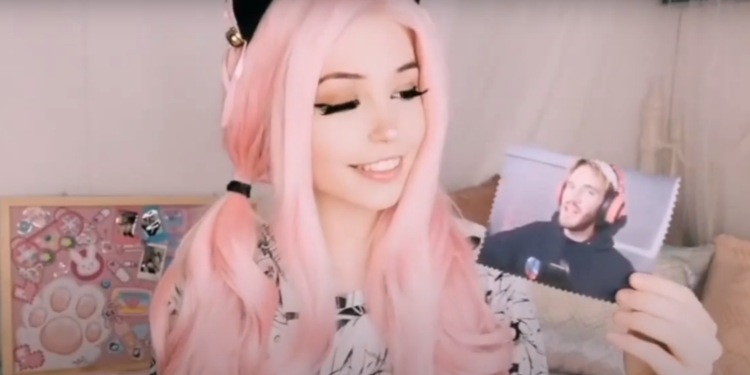 She opened her Pornhub account in 2019, a move the site welcomed warmly. Her videos had titles and thumbnails that were pretty much expected of her to be seen on the site. However, when her videos are viewed, they don't seem to be the type of content the fans are hoping to see.
To give an example, her most notable Pornhub video, titled "PEWDIEPIE goes all the way INSIDE Belle Delphine," did not lie with the title. In the video, Delphine was seen eating a picture of PewDiePie, literally putting "PewDiePie" inside Delphine's body. The trolling nature of her videos like that earned her a lot of dislikes – a statistic backed up by Pornhub Insights.
13. Despite the Backlash, She Was Still Awarded the Top Celebrity Pornhub Award
During the same year, interest in Delphine and her content grew. Eventually, she became the fourth most-searched term on the porn website. Moreover, she won the Top Celebrity Pornhub Award in 2019.
14. Her Bathwater Stunt Was a Satirical Move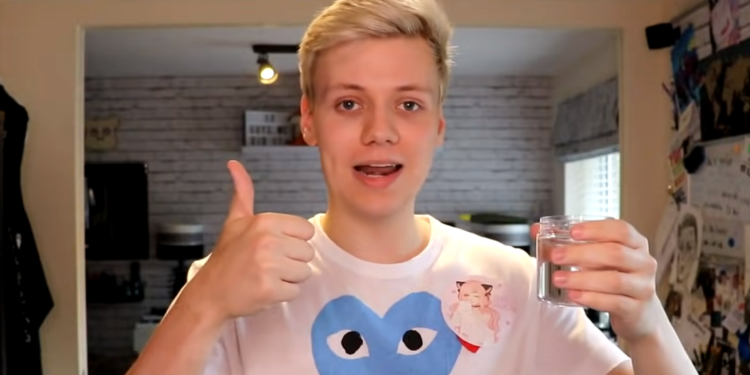 Delphine has a dedicated fanbase, and her bathwater move demonstrates that. In July 2019, she opened her store along with the item "GamerGirl Bath Water" for the "thirsty" boys out there. The bath water sold like wildfires, and Delphine noted that the water was not intended for consumption. Though not "thirsty," some people – including the popular YouTuber Pyrocynical – tried out the bathwater just for fun.
15. Her Social Media Accounts Were Flagged and Taken Down Multiple Times for Inappropriate Content
At this point, it does not come as a surprise that Delphine's socials are banned now and then. For example, her Instagram was banned in 2019. Her YouTube account was also once taken down, however, it was reinstated.
16. A YouTuber Spent $2,500 for a Personal Skype Call with Her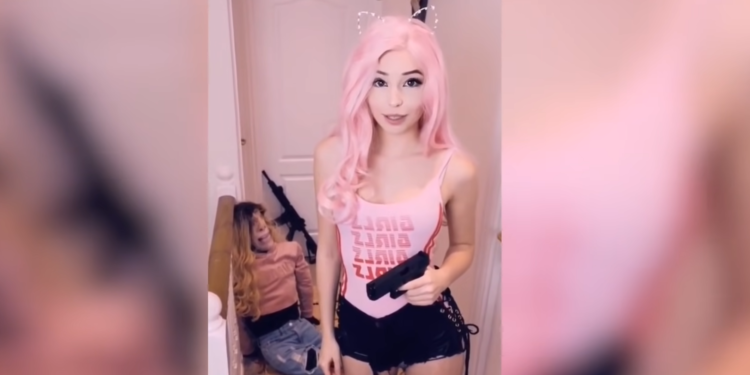 On February 5, 2019, the YouTuber WillNE posted a video of him going through Delphine's Patreon page. They read through the girl's tiers and decided to try to subscribe maybe just for the fun of it. WillNE seemed to have done it without any sexual notions, as he clarified at the end of the video that he "had got no interest in seeing her chips."
Five days later, after his payment was fully processed, the YouTuber uploaded another video as an update on the situation. Delphine did respond to him via call, where the two talked about Will's hatred of a certain woman. Belle sent him a video of her shooting a mannequin with the face of Will's hated woman attached to its head, then finishing "the woman" by throwing her off the stairs.
17. She Claimed to Have Been Arrested Over a Hamster
Still in 2019, Delphine posted a photo of her mugshot online, implying she was arrested. Later on, she clarified that someone stole her pet hamster which prompted her to ruin the thief's car in return. The Metropolitan Police was not able to approve or deny such claims because of data privacy acts.
18. Belle Delphine Had a Dedicated Subreddit
Yes, she had. The subreddit r/BelleDelphine used to have a description of "Official Fan Subreddit of Belle Delphine." However, that subreddit also suffered the same fate as some of her social media accounts.
19. She Likes Dark Humor and Often Draws Controversy From It
Once on February 2019, Delphine danced to a song about self-harm. The said stunt was controversial and even provoked suspicions that she passed away. In 2021, she executed a kidnapping shoot, making some people angry because of her glamorizing rape.
20. Her Iconic Facial Expression Is Called "Ahegao"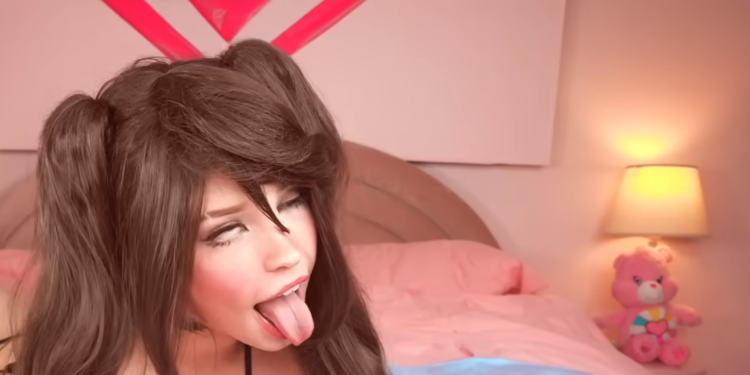 Lastly, the facial expression that made her famous. Going back to that WillNE video, Will did not know what an "ahegao" was and went to look it up. Now, there is no need to look up the term like he has done – the ahegao is that cross-eyed, tongue-out facial expression indicating ecstasy or erotic pleasure.