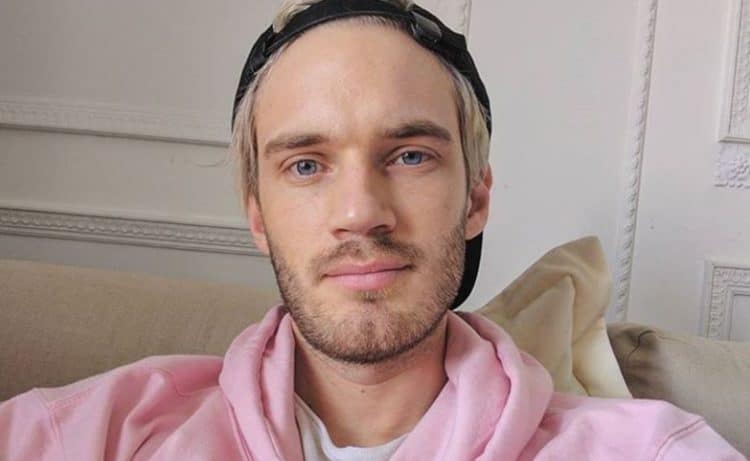 Some folks like him, some can't stand him, but who in the world is PewDiePie you ask? Well that one's pretty easy. His real name is Felix Arvid Ulf Kjellberg and he's a YouTube personality that currently resides in the UK. For the past decade, or close to it at least, he's been gaining in popularity using his site as a way to attract viewers and even take on controversial topics that have at times landed him in a bit of hot water. As Dani Di Placido from Forbes has pointed out, he's been seen as a beacon for those of the alt-right at times since those from the alt-right, some of them at least, have seen Felix as someone that speaks the truths they want to hear. Julia Alexander from The Verge has even gone on to showcase the ongoing war of attrition that PewDiePie finally lost to T-Series when it came to who had the biggest YouTube channel. Sigh, at one point you know a movie is coming about this guy, or at least a TV movie that will showcase his rise to fame. Now all that's left to figure out is who will play the part.
Here are just a few individuals that might fit the bill.
5. Travis Fimmel
If you're fan of the show Vikings then you might notice that every person on this list is featured in that show at one point, but don't read too much into that. It's largely because a lot of the actors seem to have the ability and the looks to pull off PewDiePie's signature look as you see above and are more than skilled enough to make it work. Travis has displayed the kind of skill that makes people like him and wonder what he's up to all at once since quite honestly during his time as Ragnar it was a bit confusing to think about what he was doing sometimes even if it was fully scripted.
4. Jordan Smith
Again it's the countenance and the ability to just play a character that can irritate and piss people off or make them fall in love with him that puts Jordan on this list as well. As Ubbe he was someone that kind of grated some people the wrong way since he made up his own mind and often went against his brothers. But his overall acting ability, while kind of stiff at times, is still great enough that he'd be able to find his way to the screen and emulate someone like PewDiePie. It wouldn't really be a question of IF he could do it, it would be more along the lines of whether he would want to, just like anyone else.
3. Alexander Ludwig
In a way it almost seems like Alexander would have to slim down to take on the role of PewDiePie, but upon looking again he might be able to pass for the YouTuber and make it work. The face shape, the build, and just the look is enough to think that any one of these guys on this list might be able to make it work and create a movie that might actually be kind of entertaining since at this point a lot of people know about PewDiePie through rumor and gossip and not a lot of fact. That seems to be the tale of the tape these days though, people want soundbytes more than they want actual facts.
2. Gustaf Skarsgard
This choice might actually be a little more difficult since while Gustaf does seem to have the right look it's a wonder if a little bit of Floki wouldn't come out when he decided to take it on, if he did. That being said you can at least have faith that Gustaf knows how to separate his roles since like every other actor he's a professional and doesn't mix one role with another unless there's some useful way and cause to do so. He does seem like he might be able to take on this kind of role and make it work in a fun and engaging manner but at the same time he might be the runner-up, not the first choice.
1. Jonathan Rhys Meyers
This was honestly the first person I thought of when seeing the picture of PewDiePie for the first time since the two do share a resemblance of sorts, though of course differing hairstyles, grooming habits, and so on tend to make those similarities disappear quickly. But Jonathan has definitely earned his spot by being one of the best and there's nothing to say that he wouldn't take a part like this and knock it out of the park.
As it's already been posted by many, including of course PewDiePie himself, this is what anyone looking to take the part would have to be ready for in terms of performance.