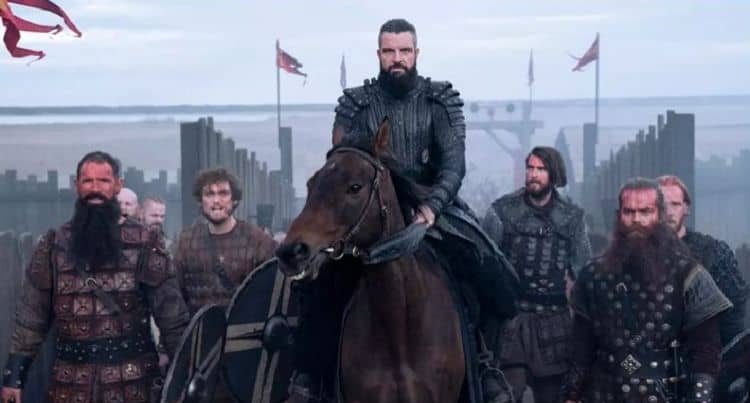 The entire world is talking about "Vikings: Valhalla," which is the new show airing on Netflix. This period drama is one that will take people down a road that they've not traveled before. Infrequently do we see a television story of the lives of Vikings and those who lived their lives in this manner, but that is all changing now. Actors such as Bradley Freegard are changing television with roles in this show, and Netflix, once again, knows they have a good thing going. Who is this actor, and what can we expect from him?
1. He is from Wales
While we know very little about this man, we do know that he is a man from Wales. He was born and raised in a town called Pontypridd, Wales, and we do get the distinct impression he also grew up in the same area. To the same regard, we have no idea when he was born or what age he is.
2. He Attended College
He's a college graduate. When it was time for him to focus on an area of study, he instinctively knew that drama was it for him. He enrolled in courses at the Royal Welsh College of Music and Drama. Of course, we have no idea when he graduated or even if he graduated.
3. He's a Father
One of his best roles in life is dad. He is the father of three little girls, and he is quite proud of the life he lives with his daughters. His youngest was born just last year in 2021. His oldest was born in 2009, and his middle daughter was born in 2014.
4. He is Married to an Actress
One thing that really works for him and for his marriage is the fact that both he and his wife are in the business. As a non-actor, it seems that it might be helpful to have someone who understands what works schedules like this look like, what the process is like, and how it feels to have this type of schedule. They work. Her name, by the way, is Eve Myles, and they exchanged vows in 2013.
5. He Met his Wife in Theater
The most fun fact about this actor and his wife is that they met in the theater. They met at the National Youth Theatre in 1994. They did not know it at the time, but they were going to marry one another almost 19 years later, and they were going to welcome three little girls of their own in the meantime.
6. He Taught His Wife Welsh
She's an actress, and she had a role that required this of her. She learned it for a role in "Keeping Faith," and he was there to help her learn the role. She might not be the best of the best since she didn't learn from childhood until now, but she is able to carry on a conversation with her husband as well as their daughters – the ones old enough to speak – in Welsh. That's pretty cool.
7. He Lived in Hollywood for a Year
He was a new dad with a 2-year-old child at home, and it was a crazy year. She wasn't his wife then, but the year was 2011, and Eve Myles took on a role in a project called "Torchwood," which required her and her family to move to Hollywood. They spent a full year living there, and his wife loved every moment of it.
When he and his wife wed in 2013, they decided to head to Italy to get away and spend some time together. They already had a baby of their own who was around 4 at the time, but they did not know that they would go on to have a honeymoon baby. Italy was far more exciting for this couple than they would have imagined.
9. He Didn't Date His Wife Right Away
When he and his wife met in the early 90s, it would take them five additional years to begin dating. They began their relationship in 1999, and they were together for a solid decade before their first daughter was born. It was when they were living in the California area for her role in Torchwood in 2011 that he asked her to become his wife.
10. He Got Married in Italy
This couple is so happy to have spent their wedding days celebrating with people they love, and they did so in Tuscany. It was a dream come true for both, and his wife says she could not have asked for a better day.Actress
Tell us what's wrong with this post? How could we improve it? :)
Let us improve this post!